Potty

Training Children Close in Age
This post is sponsored by Pull-Ups® Training Pants. All opinions are my own.
Over the course of the last 60 days our Wee 3 (as we call them) have turned 2, 3, and 4.  It's been a fun and an exhausting few months of birthdays which of course followed the major holidays.  Many people ask us what it's like being the parents of 3 little boys so close in age and while there isn't a one-word answer to describe it, exhausting probably does a pretty good job.  Now that the boys have transitioned from 3 babies to 3 toddlers/little boys, life is full of different challenges and new journeys.  Our latest is potty-training.  While our 4-year-old is fully potty-trained, the other 2 are really just beginning.  The experience of potty-training children close in age is very different than potty training children individually, years apart (we've done this too).  Luckily we have the Pull-Ups® Potty Partnership to help us through this journey – a whole new way to potty train based on your child's personality.
Pull-Ups® Training Pants are designed specifically to help teach potty training skills.  We need this help right now.  Potty training was not easy with Orin, our 4-year-old.  In fact, it was really no fun at all and if it didn't scare his little brothers away from the process, it probably scared me and my husband away from starting it all over again so soon.  We need to feel encouraged and excited as we jump into this next round not even 6 months later.  Pull-Ups Training Pants look and fit more like underwear, giving your child the independence to slide his pants on and off, while also providing consistency for any learning style throughout his potty training journey.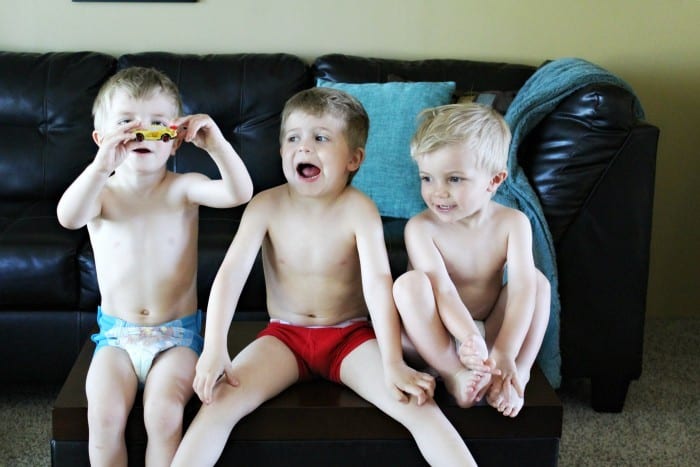 Learning style?  Oh how I wish that I had learned more about learning style a year ago.  My older two were really pretty easy to potty train – they were just interested and did it!  Doesn't get any easier than that, right?  Well Orin was not easy as I mentioned.  His personality is so different from his big brother and sister so why wouldn't his way of potty training be different too?  Learning style and personality go hand and hand and now that it's time to potty train Wee 2 and Wee 3, I am excited to see that as part of the Pull-Ups Potty Partnership we can take a personality quiz to see which personalities our boys most resemble.  After taking the quiz we were provided with information to help customize the potty–training journey for each of the boys, from the beginning.  The Pull-Ups Potty Partnership offers tips, tools and advice to guide and support you as you and your children learn together, including printable potty charts, stickers and games.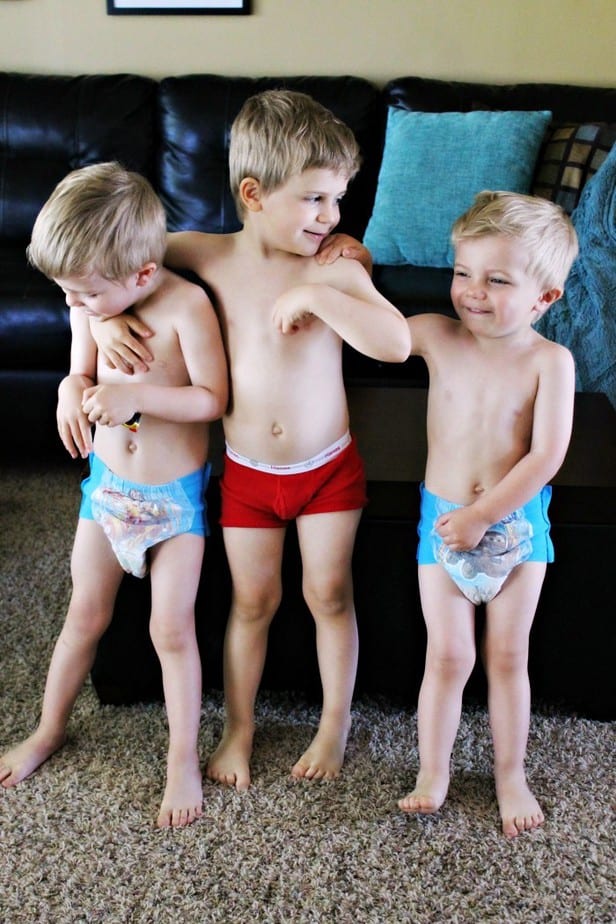 There seems to be a lot of parent shaming these days with social media or even just moms and dads feeling less than adequate because of everything they see other children doing before their own children.  I have been feeling like a failure because my 2 and 3-year-old are nowhere near potty-trained but after visiting Pull-Ups.com I know that it's totally normal for some children to take longer and that 18-36 months is a really common target age for potty training.  I also feel more assured knowing that potty-training needs to be done based on their individual readiness and that rushing them can actually hurt the process.  I took the readiness quiz to see if it's time to take this journey with the next two boys since they seem to have been pushing back the last few months.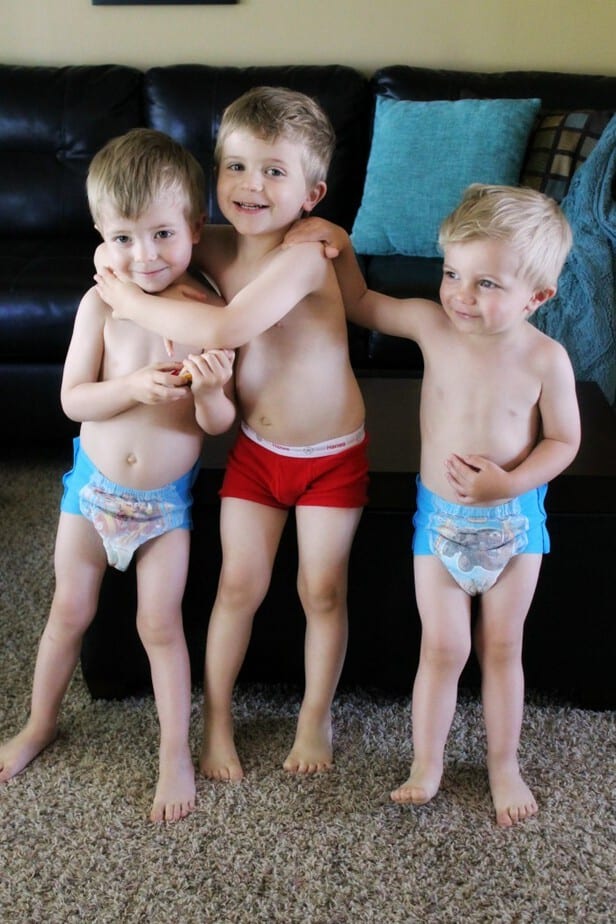 The answer is yes, they are ready!  That affirmation, along with the information about their personalities – our little Bear Cub Essian who just turned 3 and our Owl Aras who is now 2, offers a lot of insight about how we can successfully potty train these 3 boys who are so close in age without losing our sanity completely.  Now begins my homework and prep work to get everything in place to kick this potty training journey off right!  Stay tuned for more about their potty training personalities, tools for potty-training children close in age, and The Pull-Ups Potty Partnership.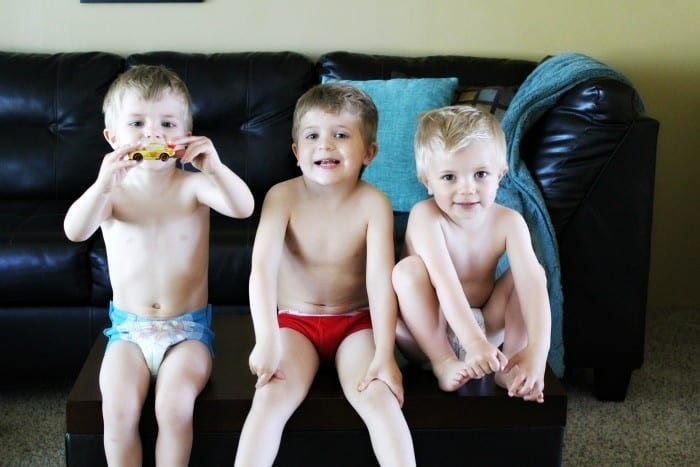 Find out your child's personality by taking the personality quiz at Pull-Ups.com and partner with your child as we take on this potty-training journey!
To find out your child's potty personality, take the personality quiz at Pull-Ups.com, and get tools and advice to help you and your child partner together throughout the potty training journey.