A few weeks ago, I was contacted by Media Planet asking if I'd like to be part of a Grilling & Tailgating feature insert in USA Today papers around the country.  After I picked myself up off the chair, and realized that no, this was not a joke, I readily agreed.  You can check out the entire Grilling & Tailgating insert online here- it was published in the  San Francisco, DC, Atlanta, Dallas, Cleveland and Pittsburgh markets.  You'll want to check it out because you will want to get the recipe for Jenni's Man Dip that we changed up a bit for the feature.  It's delicious and it's called man dip because every man loves it (women too).  There are some other great recipes in the feature and here are some other grilling and tailgating recipes from friends around the web!
MAIN DISHES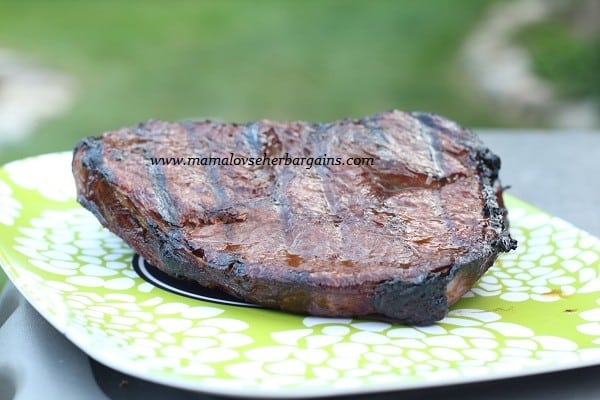 Game Day Steak– a version of a recipe my mom discovered decades ago in a cookbook from down south…
1 3-4 lb London Broil steak (you can also use top round)
1/2 c white wine (you can also use sherry)
1/2 c soy sauce
1/4  c oil
1/4 c lime juice (lemon is ok as well)
2 T brown sugar
1/4 tsp ginger
5 garlic cloves minced (you can use even just 1, but we like garlic)
1/8 tsp hot sauce (we use Frank's Red Hot)
Steak Sauce (Optional)
Reserved marinade
1/2 lb sliced mushrooms
4 tsp cornstarch
1/4 c sliced scallions
In saucepan, mix together all ingredients except steak.  Cook about 10 minutes on medium heat and then cool.  Place into a large plastic bag (or container) once cool- add steak.  Refrigerate at least 24 hours (I try to go for 48- its definitely planning ahead but oh, is it worth it!)Remove steak from marinade, saving reserve for sauce.  Cook steak on grill or broil to desired doneness.  Serve thinly sliced against the grain over pasta, veggies, rice, salad or potato.  Leftovers make great wraps and quesadillas, so make extra.
For Sauce:
Dissolve the cornstarch in a small amount of water in saucepan.  Add remaining marinade.  Bring to boil and then add mushrooms and scallions.  Thin with water until desired consistency.  Serve sauce over thinly sliced steak.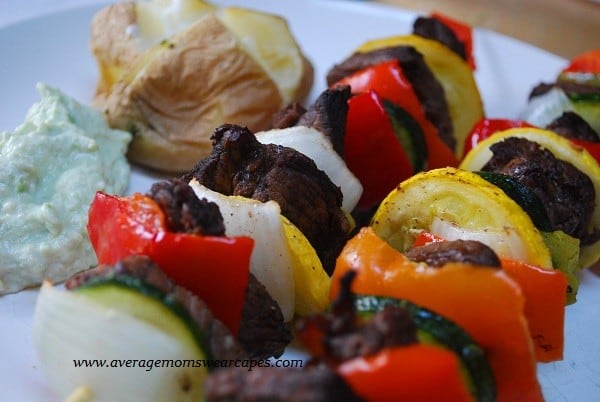 Steak & Veggie Kabobs with Avocado Dip  from Christie over at Average Moms Wear Capes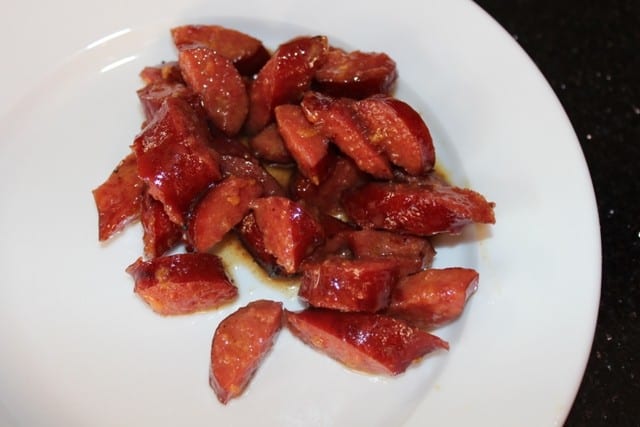 Sweet & Spicy Kielbasa Bites from Julie at A Year with Mom and Dad
Ingredients:
2 packages beef kielbasa
1 jar spicy brown mustard
1 jar current jelly (in a pinch, grape will do but it gets a bit too sweet)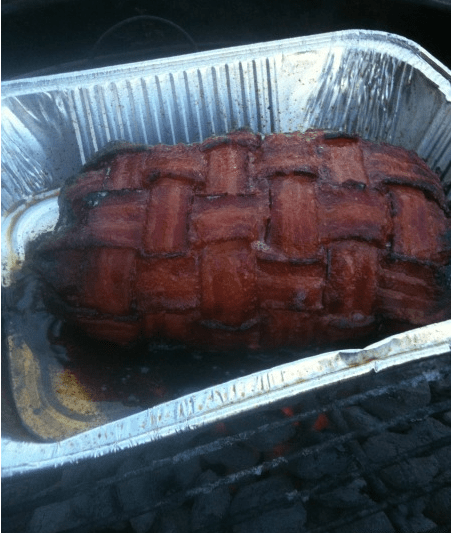 BBQ Bacon Wrapped Meatloaf  from This Mom Can Cook
 SIDE DISHES: 
Grilled Romaine from Healthified Mom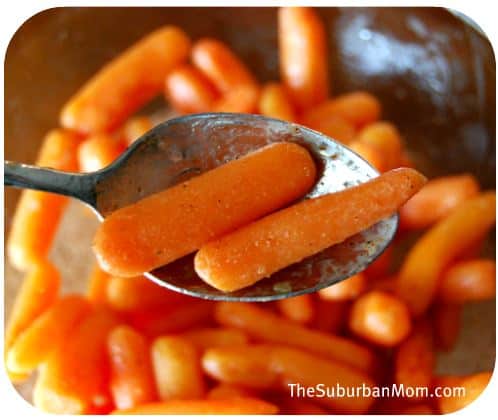 Spicy Nutmeg Carrots (make ahead) from Jen at The Suburban Mom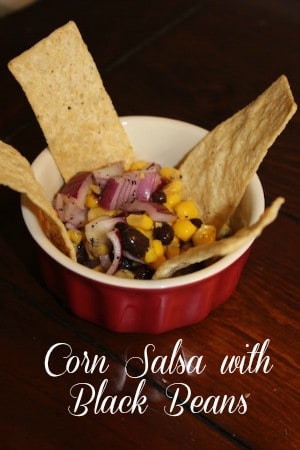 Corn Salsa with Black Beans from Leandrea at Coupons are Great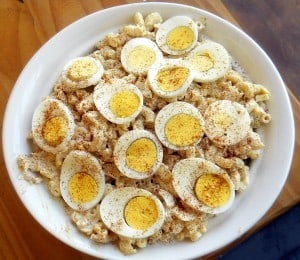 Cold Tuna Macaroni Salad from Nichol at Kiddies Corner Deals

Grilled Onion from Tabitha Saving Toward a Better Life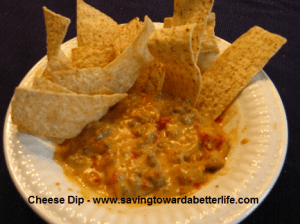 Hamburger Cheese Dip from Saving Toward a Better Life 
DESSERTS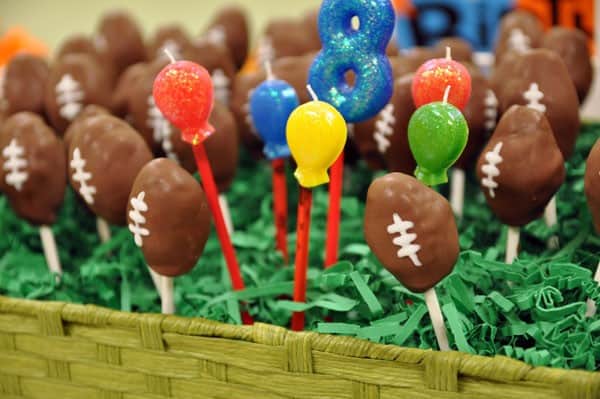 Football Cake Pops to make ahead from Healthified Mom!
Directions:
Slice the kielbasa links in half horizontally. Grill lightly.
Slice the grilled halves of kielbasa into bite sized slices – diagonally is nice
Put the sliced kielbasa, full jar of mustard and full jar of jelly in a small crockpot or on the stovetop in a saucepan.
Simmer until jelly is melted and mustard is well blended. You will have a medium-thick glaze-type sauce.
Serve hot, warm, cold – it all tastes good!
Serve as an appetizer with toothpicks, or as a main dish with buttered parmesan pasta on the side!
What are some of YOUR favorite recipes for grilling and tailgating?
0