I'm going to share some secrets with you, my friends.  There are delightful cupcakes that many people don't tell you about all over Walt Disney World.  I hope you understand that when I say cupcake, that these are cupcakes done Disney-style, and they are full of surprises.  You'll also want to likely eat them with a fork AND share with a friend. They are huge and they are sweet and they are sinfully divine.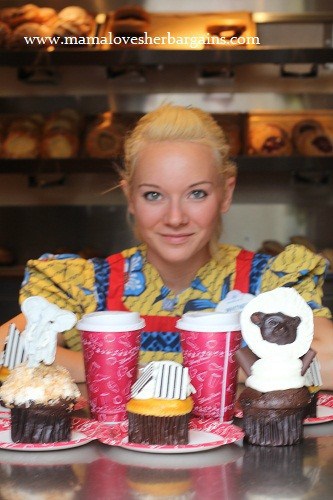 Kusafiri Coffee Shop (Animal Kingdom) Hopefully, you'll have someone like Whitney, to serve you some of this delightful deliciousness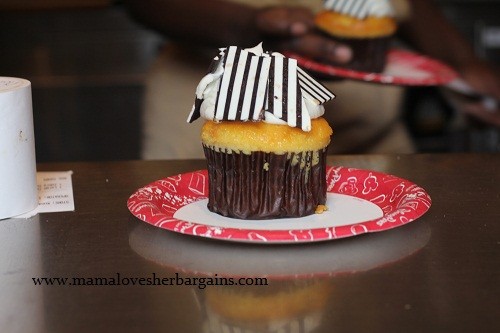 Pizza Planet (Hollywood Studios)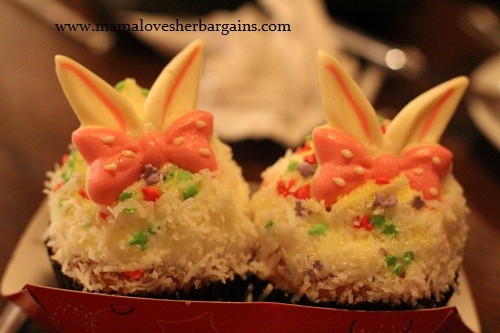 Seasons Restaurant (Epcot)
Main Street Bakery (Magic Kingdom)
Of course, there are other places to find them, and I'd love if you would share…so we can all enjoy some Disney-fied cupcake deliciousness now and again!