Finding Family for the Holidays plus Finding Dory Scavenger Hunt Printable

When we first met Dory, she helped her new friend Marlin find the way to his son, Nemo. That was back in 2003.  Fast forward to summer 2016, when we again meet Dory loving her newfound adopted family (Marlin & Nemo), but something's not quite right. Dory sets out on a journey home…to reunite with her family after so long. We all loved Disney/Pixar's Finding Dory in theaters, and can't wait to have it to watch at home any time we'd like to. Most everyone I know has seen and loved the film as well.  We're excited it's now on Blu-ray™, Digital HD & Disney Movies Anywhere, just in time for the holidays! Continue the family adventure with a FREE* Digital  Graphic Novel when you buy Finding Dory! Get details here.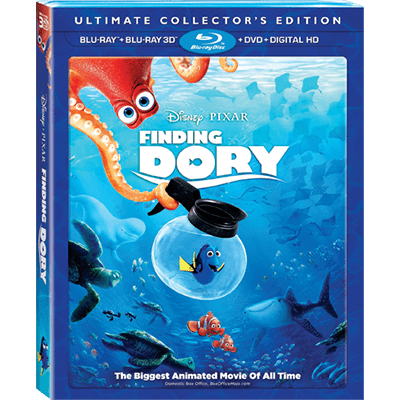 While the DVD will make for a great gift for anyone, like, say, as part of a family movie night basket, for example- what strikes me as meaningful is the timing of the release with the holidays. The holidays to me mean home. Family means home. So many of us travel home for the holidays. We find our way back to our loved ones to spend time with them and be together, just like Dory set out to do. What's beautiful about Dory's story is that nothing's perfect in her journey- not her beginning, not her middle, and since I suspect we'll again see Dory, not her end either. She's flawed, but not broken. Her friends are also flawed, each in their own way, but those flaws are what make them each stand out and just makes you love them more.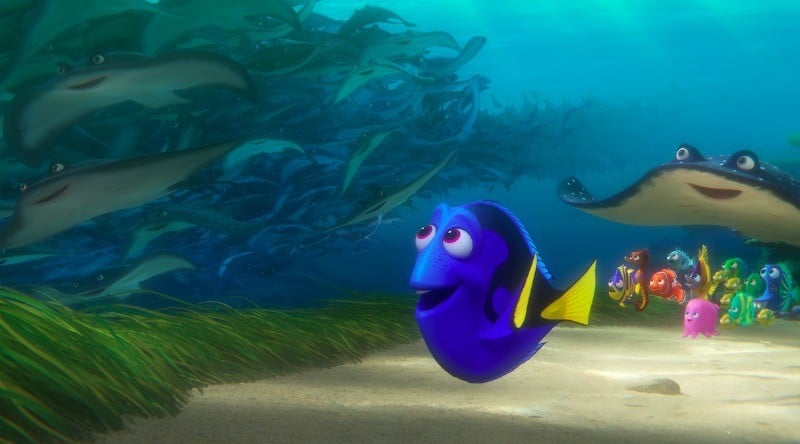 This holiday season, as you're packing up to head home to your family for the holidays (no matter how far you'll be traveling)…my friend Kari helped me to make these SUPER cute Finding Dory themed Scavenger Hunt printables- a little something different to keep everyone busy in the car, and maybe even a fun way to start some interesting conversations. (We threw some fun facts in about the movie!).

You can download the printable scavenger hunt here or click the image of it below to print. I did laminate ours because knowing my littlest one, she'll be doing the hunt in the car and when her friends are here for the next few months and they'll hold up much better when laminated! They'll work just fine without it.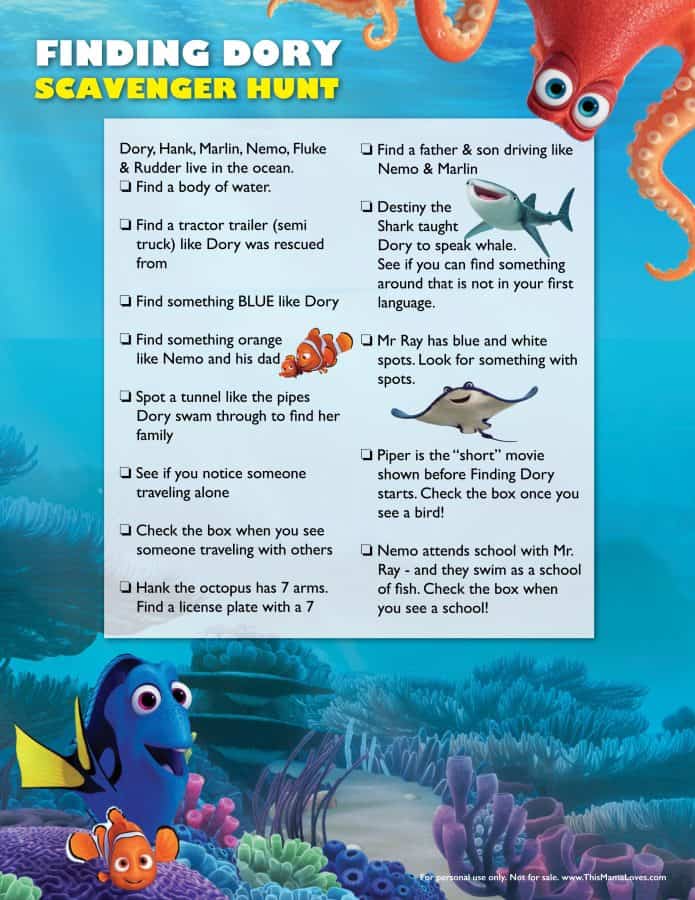 What are your plans to head home for the holidays? Are you going on a long journey like Dory did?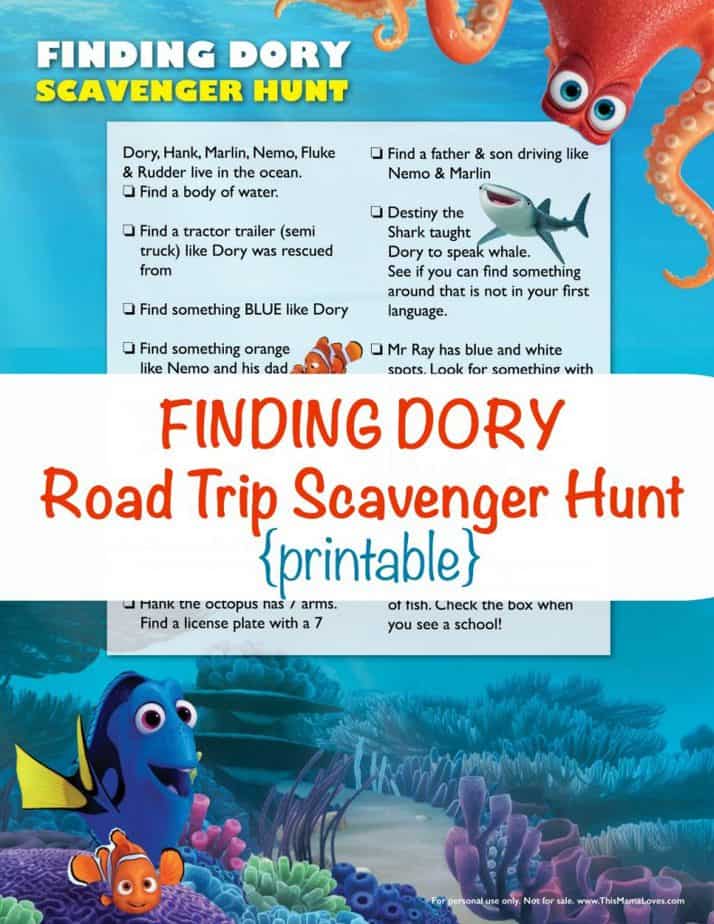 This post is sponsored by Disney/Pixar.