You may remember my previous post on the Classic Workflow action set from Florabella. I just adore that set, and in fact, it is the primary action set that I use for all of my edits. I am so excited to share the Florabella Colorplay Action Set This is a really fabulous set that lends the most ethereal and colorful quality to your photos.
Florabella Colorplay Action Set:
"The new Colorplay Photoshop Actions set by Florabella includes 54 unique, adjustable actions for Photoshop CS2-CS6 or Photoshop Elements 6-10. Save time and achieve beautiful results in both color and black/white in several styles:
~ Crisp, clean, colorful ~ Earthy, organic, natural ~ Light, fresh, airy ~ Hazy, vintage, soft ~ Matte, smooth, emulsion
With the Recipe Maker action, try and combine different artistic options on top of the Clean Base (color or B/W). The possibilities are endless. Bonus Actions (for a limited time): Emulsion, B/W Emulsion, B/W Vintage Film & B/W Vintage Film II"
I have had so much fun playing with this set. This is a quite large collection that offers me the ability to really play around with different looks. I love layering different effects on top of one another to create something completely new and unique.
Here are a couple of my examples:
For my first before and after I wanted to demonstrate how you can add richness to your photos. In addition, I incorporated one of my favorite features. The blush brush. This allows you to paint on blush and lipstick with a few strokes. How awesome is that!

Recipe: Clean Base + Summer Peach + Blush Brush
Next up, an underexposed beach photo that lacks "pizazz"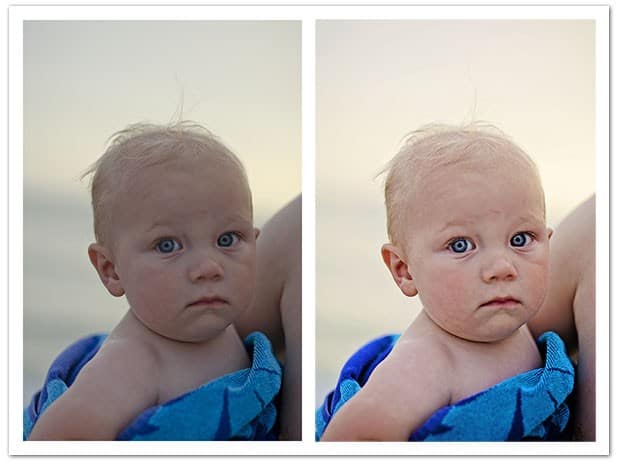 Perfect Color + Paint on Color + Paint On Rosiness + Extra Drama
Next I have an outdoor photo that was taken in harsh light. The overhead light cast a dark shadow on her face, but the edit really brings out her features.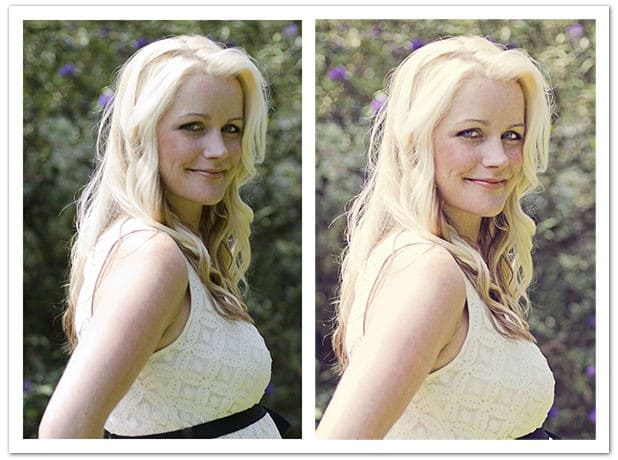 Clean Base + Flower Child + Blush Brush
;
And lastly, a photo that my hubby took:) It has a slightly orange – y look in the before that I was able to correct.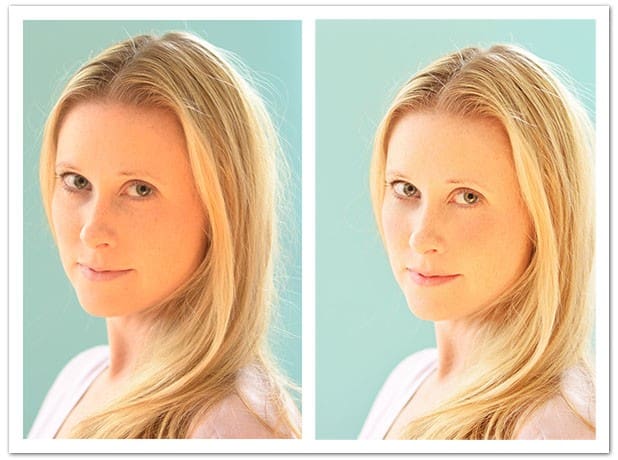 Clean Base + Definition Palette + Ocean Air + Blush Brush
You can see how the Colorplay action set can really change the look and feel of your photos. I know that the quality of my images has really improved since I started using actions for my edits. I know that I love the results and so do my clients!
I think I have a new favorite set! Check out the Florabella Colorplay set and share your edits with us! Be sure to follow Florabella on Facebook for sales, new products and action recipes!
"A sample of this product was provided to facilitate my review. All opinions expressed are my own."