There are many, many amazing adventures to be had in the Kissimmee, Florida area. One of these adventure spots is the  Florida EcoSafaris at Forever Florida – and if you are an adventure seeker, a thrill seeker, or a nature lover (or all three, or just one), you don't want to miss a visit to this venue.  From a beautiful jeep safari ride through hundreds of acres of gorgeous Florida preserve land, to a zip line adventure or several…to a horseback safari adventure across the property- this is kind of a one stop fill-your-day-with-fun destination.  I can't wait to visit Florida when my kids are a bit older so I can bring them to Florida EcoSafaris.


Here's the part where I admit to you all that I am 100% chicken.  Yes.  That's right.  A chicken, with an anxiety disorder.  I wanted to do the zipline to be brave, because everyone was going to do it, and it looks like a TON of fun- but my anxiety kicked into overdrive and I decided that I should stick to the ground.  So Marshall and I set out on the Jeep Safari while the rest of our group headed off to more adventurous activities.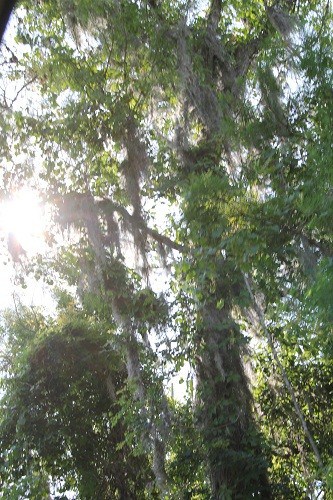 I'm really glad that we decided to stay and do the jeep safari.  I think this is a great alternative to the thrill rides, and if you have little ones in your group, or older folks, or *coughcough* chickens like me, this is definitely a great option.  You drive at a nice, easy pace through acres and acres of Florida land- which I'd never seen before because my Florida experiences have been airport arrivals, driving or being driven to hotels, and theme parks.  I hadn't ever SEEN open land in Florida, and had no concept of the beauty that lies within.  (Florida is not just filled with theme parks and gift shops, friends.  Even in the Kissimmee area there are breathtaking sights to see and all kinds of ecological adventures to be had).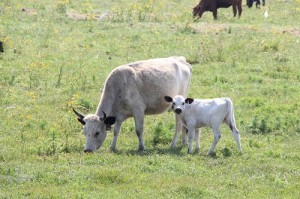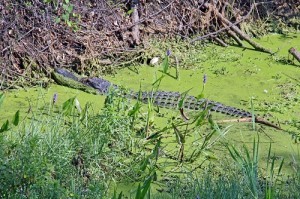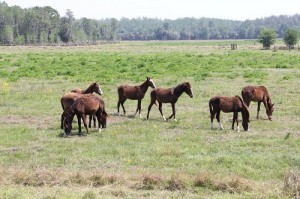 We got to see a lot of native species of plants and critters, cattle and horses roaming in huge open spaces, which was my favorite part, had a little walk through some wetlands and saw the cutest little otter you ever did see…and just really beautiful scenery and creatures.  I loved seeing this "other" side of Florida and I'm sure you will too!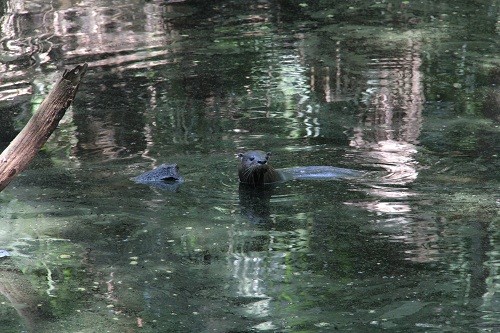 See what  Lori thought about the Rattlesnake at the Florida EcoSafaris- a zipline ROLLER coaster (the first of it's kind in the USA!), and what Carrie  thought about the Ziplining Tour…Lolli's Cypress Canopy Tour experience…Crystal's reactions to ziplining and find out what Jen's Panther Pounce drop was like. There are some funny videos and great descriptions you don't want to miss these posts!! These are some of the 19 other BRAVE bloggers who were on the trip with me.
This was as close as I got to the zipline adventures!!  See how high they go?  Awesome for adventures!!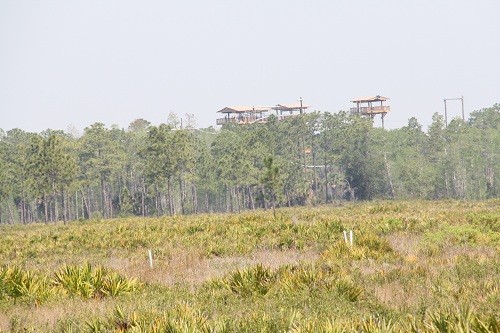 Thanks to Pegasus Transportation for the comfy ride to and from the EcoSafaris!
Be sure to like Florida EcoSafaris on Facebook to stay up to date on the latest and greatest news- they have even MORE exciting adventures coming soon and some fun events like a moonlight safari, Halloween events, and more.
This adventure was part of a press trip for the DisneyGlobalEvent.  My travel, accomodations and activities were provided for me.  Opinions are my own.