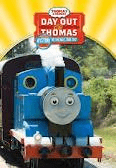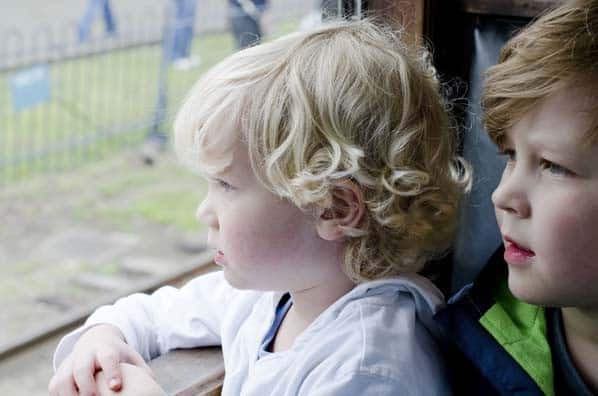 I have 3 young boys in my house, so I know a LOT about Thomas the Tank Engine.  My 3 year old is particularly interested in Thomas and any kind of train.  I was so excited to be able to suprise my family with a Day Out With Thomas.  We drove to Essex, CT for this event and it was well worth the one hour drive.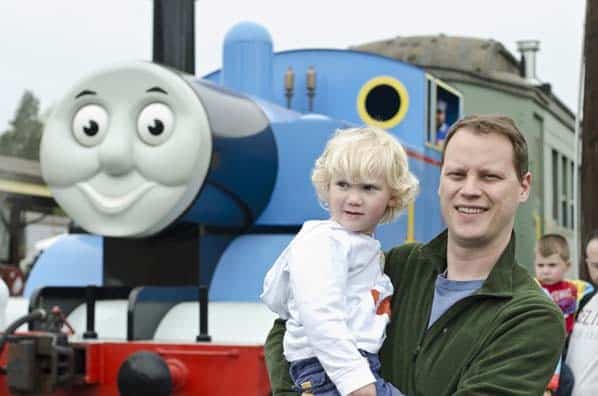 When we arrived at the location we were guided to a remote parking lot where we parked our car and walked a short distance to a loading area.  The "Percy Express" was waiting for us to board and  transport us to Thomas and all the other activities.  We were a little concerned because we arrived late, but "Conductor Bob" (who, by the way was awesome, and whistled Thomas songs as we were boarding), assured everyone that there were no worries.  If we missed our train, there would be a spot for us on the next train.  I was so astounded by the kind workers and volunteers at this event.
As it happened, we just missed our train, but were told to arrive back in line 1/2 hour later and we would be first to board the next train.  We found plenty of activities to keep us occupied.  There was a meet and greet with Sir Topham Hat, a large gift shop, face painting and story telling, and a small area with carnival rides and food.
After taking in all the activities, we headed over to the boarding area for the main event, a 25 minute ride on Thomas.  There were several friendly conductors that stopped and talked to my kids and ushered us onto the train.  As we traveled down the track, one of the conductors led us through a story and we solved the "mystery of the Sodor Diamond".  Every child received a certificate honoring them as a junior engineer, as well as a sticker to place on their map.  My kids LOVED the train ride!  It was just long enough for them to enjoy the experience, but not so long that they lost interest.
After the train ride, we were able to take our picture with Thomas.  I opted to just take my own photo instead of paying for one, and it turned out great!  I would definitely make the effort to attend this event again.  All of my children enjoyed the experience, and even though it was quite crowded, it was run smoothly and efficiently.  This is one experience that my children won't soon forget!
"Admission to this event was provided to help facilitate this review.  All opinions expressed are my own."