This review post about foreign language learning with Little Pim is made possible by product samples received.  In this day and age, it's hard to not encounter different languages no matter where you live.  Even scanning radio stations, we hear all kinds of music- sung in all different languages.  My kids seem to have inherited their mama's love of learning new languages. They've all been asking to learn Spanish and Chinese, and since I don't speak a word of Chinese, we thought we'd start with some Spanish.  Little Pim was where we headed, because the adorable Panda pal, Little Pim, speaks 11 languages himself and loves to teach kids ages 1-6 (and maybe older) all kinds of fun and practical things from each of the languages he speaks.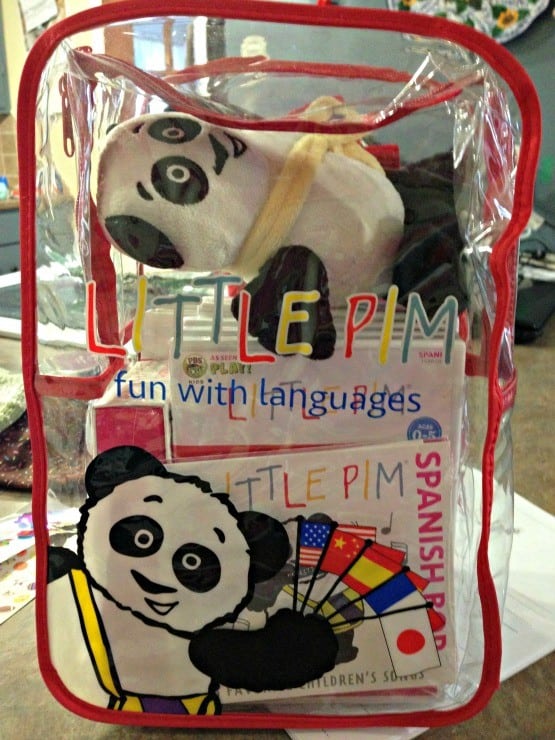 Little Pim teaches languages using videos, apps, music, books, flash cards and more. Each video is segmented into 5 minute episodes to accompany a young child's (age 0-6) attention span and encourage pausing for parent interaction. Don't worry too much if this isn't a language you speak or just aren't familiar with- the series is set up so that parents can easily pick up and interact along with their children.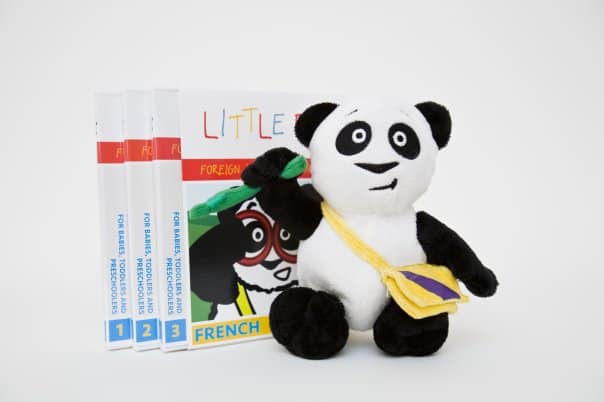 My kids have a lot of fun with Little Pim.  The actual Little Pim stuffed friend we received actually lives on my 4 year old's bed amongst her eleventy billion other stuffed friends, but she's always making sure that Pim is tucked in and whenever she's wanting to practice some Spanish words, she runs off to find him to talk to.  The earlier videos in the series seem a bit young for my older kids (but they are 6 and 8 so I'd expect that) but really?  The kids all enjoy them.  I love the pace that the program goes- not too fast, not too slow. My 3rd grader is learning Spanish in school this year and was beaming that she knew several words that the teacher had taught them in class the first few days.  I'm waiting for her to come home singing "A mi burro" like I did when I learned it in school!
The music  "bop" CD seems to have the kids' attention and enjoyment the more we get into the videos — I think at first it just sounded kind of strange to them.  The more we listen to it, the more we like it.  It's in the van so I have to say we.  I'm listening too!  The flashcards are well loved in the van (and are in the van with my husband at Home Depot right now)– the kids like to "quiz" each other and practice their Spanish vocabulary with them.
What are your thoughts on foreign language learning for kids? Have you tried any programs? Or Little Pim?
0