This dark chocolate milkshake recipe is made possible thanks to product coupons sent to us by Stonyfield.  I wanted to try to make a healthier version of a favorite beverage using natural and organic ingredients.  This recipe is simple, refreshing and delicious and is sweet enough to satisfy anyone's sweet tooth! Instead of ice cream, I chose Stonyfield's After Dark Chocolate Frozen Yogurt and used their organic 1% low fat milk. We actually have our own blueberry bushes outside that are organic and I just grabbed some from the freezer.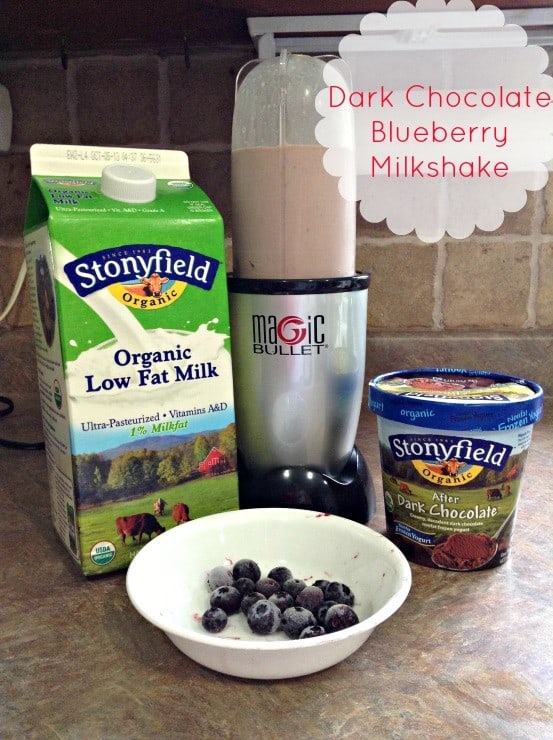 Blueberry Dark Chocolate Milkshake
Author:
Prep time:
Cook time:
Total time:
Healthier version of the classic chocolate milkshake using organic and low fat ingredients
Ingredients
Stonyfield Organic 1% milk 1 cup
Stonyfield Organic Dark Chocolate Frozen Yogurt 2 scoops
Frozen Blueberries (we used 1/4 c)
Instructions
Toss all ingredients into blender
Frappe until blended
Enjoy
My family loves to find ways to make traditional recipes easier and/or healthier!  Using organic products like Stonyfield makes me happy, especially because I find they are one of the more affordable brands of organic products, and very easy to find in stores.  My kids often bring the YoKids Smoothies or Squeezers in their lunchboxes for snack and lunchtime- and a family favorite for breakfast is the Banilla with some granola or Grape Nuts sprinkled on top.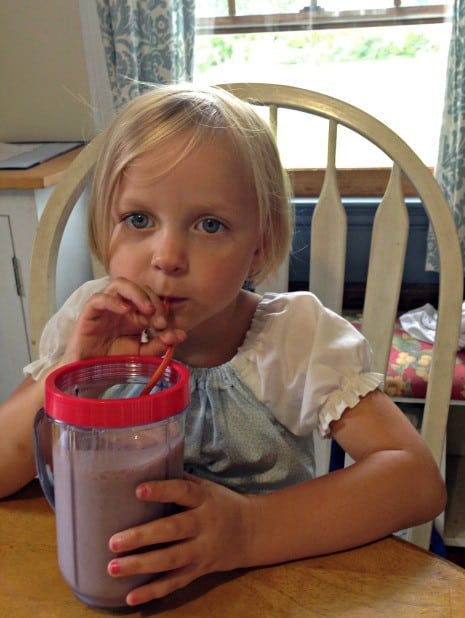 We are thinking about using the Gotta Have Java or Creme Caramel to make a few other milkshake varieties.  Which would you try first? 
One lucky reader will win (4) FREE 6-packs of YoKids sMOOthies coupons and a deck of "52 Fun Things to do in the Car" cards.  
0