Ever wish you could have someone come to your house and help guide you on what appliances, tech, etc that you can put where, and what options you have? Best Buy has free In-Home Tech Consultations that will make that wish come true! This post is sponsored by Best Buy. My wishes for more consistent wi-fi through my home and a video doorbell are all my own.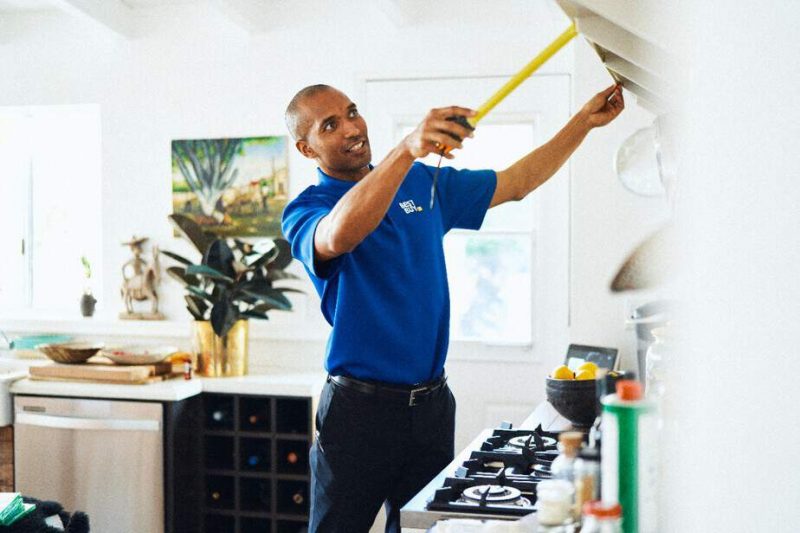 In-Home Tech Consultation Program
Expert Advice. In your home. For free.
Best Buy will come to you, at your convenience, with answers and advice to all of your tech questions — for free.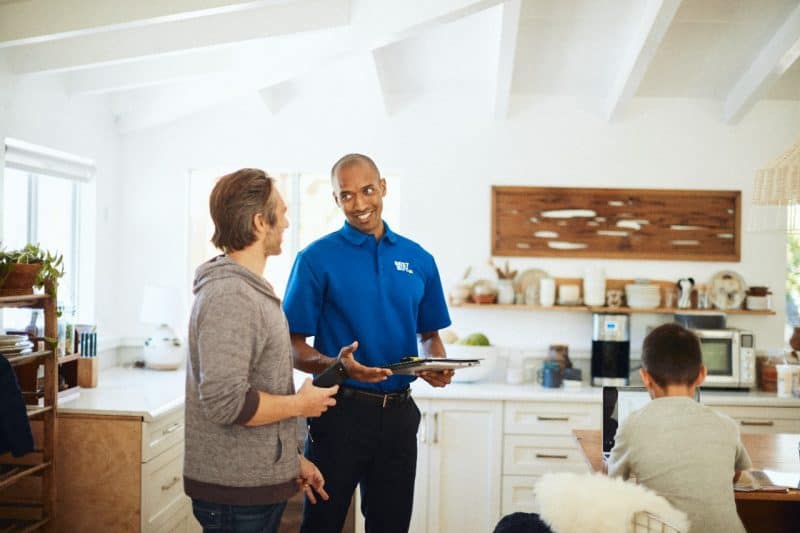 Highly trained Best Buy In-Home Advisors meet consumers in their homes and answer questions about Wi-Fi, smart home, appliances, home theater, and more. Get help where you want it- at home, in person, so when you explain that you have this unique situation where your TV may be placed, someone can see it, and help you troubleshoot the best solution.
Get a personalized plan for tech in your home from an In-Home Advisor who will also work to coordinate delivery and install of items you choose based on their recommendations and plan. They'll come out to do a consultation regardless of what the project scope is- from a video doorbell to a smart kitchen suite, and everything in between. Best Buy wants us, as consumers, to have some expert assistance in determining what tech will work best in each of our homes. I really like that once the In-Home Advisor comes, they'll be part of the process from ordering to delivery to install so as questions come up, and I feel like they always do for me, you have a person to reach out to that you have met and who knows your space.
We have a tall home. It's 3 stories plus a walkout basement. The third story is a bedroom on one side and the kids playroom/rec room on the other. But we live at the bottom of a hill, and with a walkout basement, that really makes a fourth level. So our wifi? It's going a long way to the third floor. That's been an issue to get consistent or strong wifi all the way upstairs, even without this being an enormous home. I think when I reach out to Best Buy to have my free in-home consultation, my first request is going to be where to put the Eero to make sure we have great wifi all over the house.
With school starting in just a week or so, I'm all too aware that we're going to have 3 kids doing homework, often needing to access Google Classroom for assignments, etc. and we really need to be sure that wi-fi is rock solid. A high schooler, and I have heard that almost all assignments and teacher communications are online now, a middle schooler and a 5th grader in the house are going to be needing reliable service to get assignements done before sports and activities!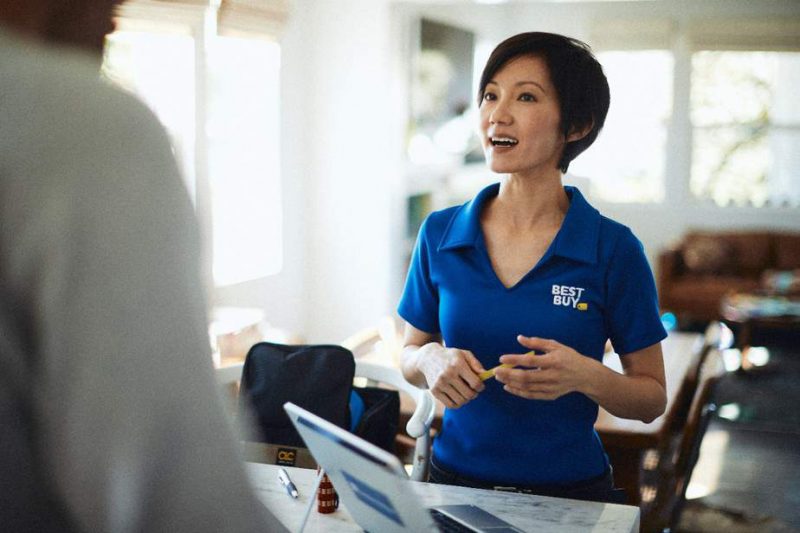 Eero Mesh Wifi System: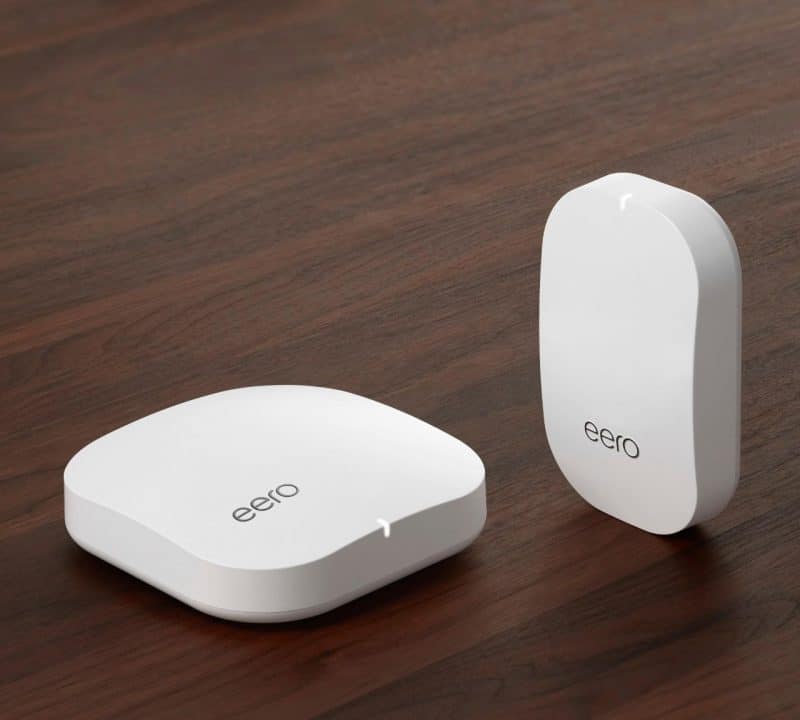 Ring Video Doorbell 2:
See who's at the door and monitor your home when you're not there with this
video doorbell
. The 2-way audio lets you listen and talk to anyone on your property, right from your mobile device. Plus, you can easily recharge the battery with the included power pack.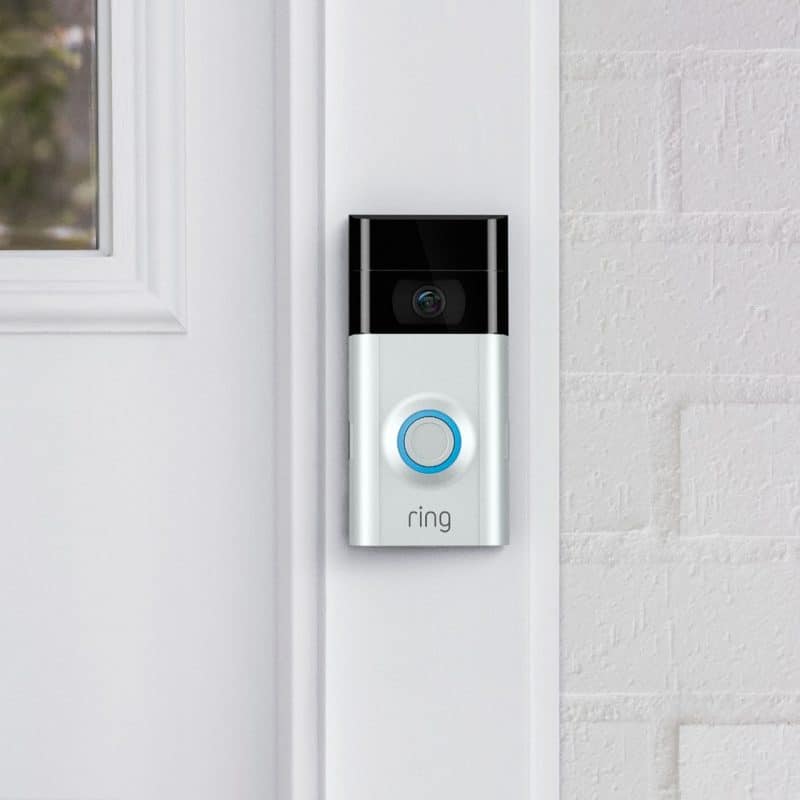 We tried a non-Ring video doorbell. I think partly because of our wi-fi issues in the house, it just didn't work. My husband disconnected it many months ago and we haven't yet replaced it. We definitely need to do that, and soon. I'd like to ask my Advisor if we are able to have a Ring doorbell in two different plcaes of the house as our garage doors have no windows at all and it's hard to see who's in the driveway.
GE Profile Wall Oven:
Cook a meal for a whole family with this
GE Profile™ Series
30″ built-in convection double wall oven. Each oven provides 5 cu. ft. capacity with true European convection to prepare your large dishes in optimal conditions. Use a 7″ touch display to simply program the oven with precision cooking modes that provide simple instructions, then automatically adjust the temperature and cook times to deliver perfect results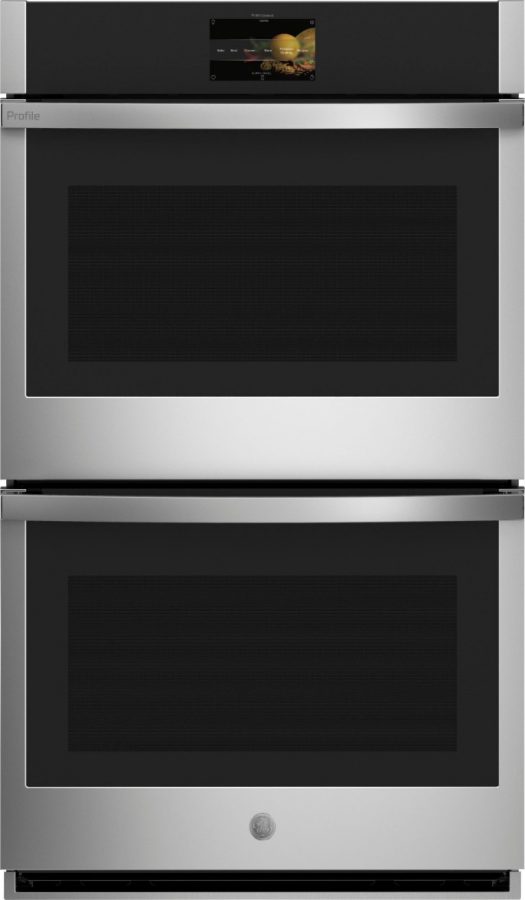 Will you take advantage of this in home tech consultation? What areas of your home would you look for guidance for?