This is a sponsored post written by me on behalf of Folgers for IZEA. All opinions are 100% mine.
5 Minute Frozen Mocha Latte Recipe + Tips to grab some "me" time!
As moms we are usually on the go from the minute our feet hit the floor until our head falls exhausted onto the pillow at night. Even if you don't actually GO anywhere there is laundry, dishes, dirty bathrooms, sweeping, homework to help with, bills to pay, boo boos to be kissed and on and on- you get the picture. There has to be some kind of release, some kind of mom therapy… while lunch or drinks with the girls does the trick-it it is not always possible to get away to unwind. It is super important for the mental health of the whole family that mom gets a chance to unplug and recharge. There are things you can do at home to grab me time that will give you just the mental boost you need. Step 1 is to pop in an annoying animated flick for the kids- the one you have seen 1,372 times, put hubby in charge of the curtain climbers and chose one or all of the below to reset your mood …..and then…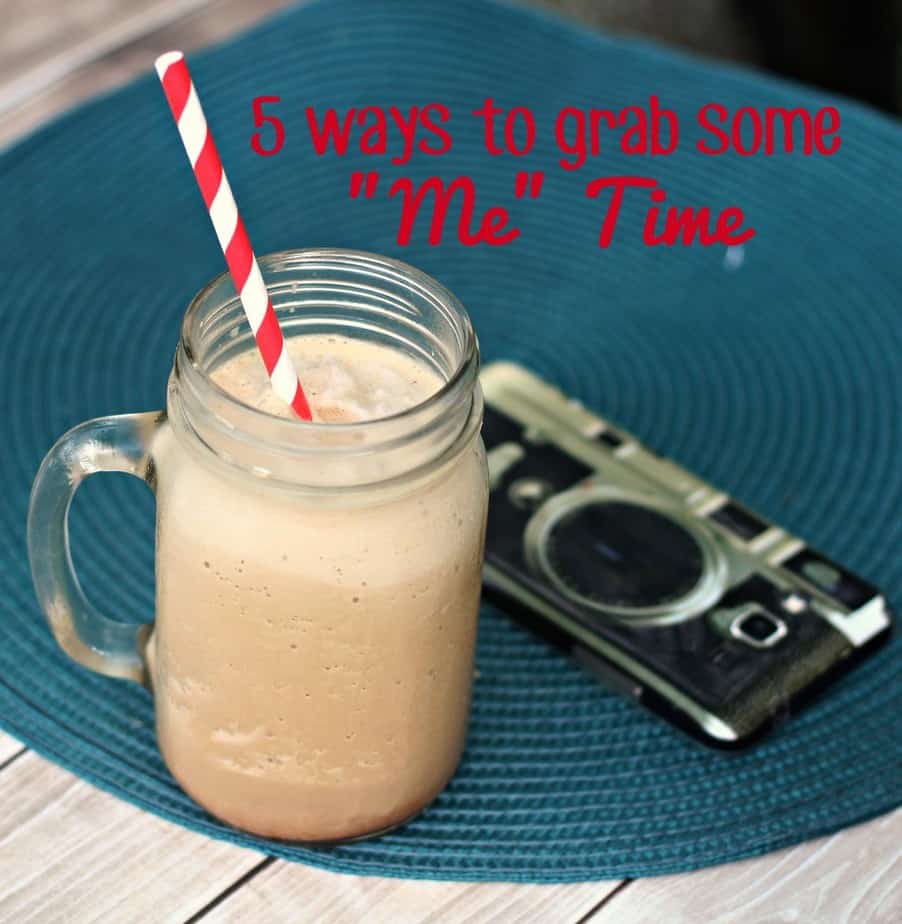 5 Ways to Grab Me Time
Splish Splash- Just take a bath! Use those expensive bath beads or bombs and soak in a long luxurious bubble bath, bring along a glass of wine.
DIY Mani/Pedi- Break out a tub of hot scented water, soak your tootsies for 20 minutes, then use your favorite polish to give yourself a good mani/pedi.
Car concert- Slip outside(grab your car keys) slide into your driver seat, turn on some relaxing music, and recline the seat. Enjoy a quick little car concert all alone (or recline in silence, it's your me time do what you want).
"Waste" some time– Do something simply for you…play a candy smashing game, waste time looking at DIY's on Pinterest, or read up on your favorite blog- This Mama Loves (right?). It's not really wasted when moms batteries are getting a recharge!
Sip and Read- This is my favorite way to steal 20 minutes of time for myself. I make up this quick and easy Frozen Mocha Latte, grab a book, and head outside to relax in a lounge chair in the shade.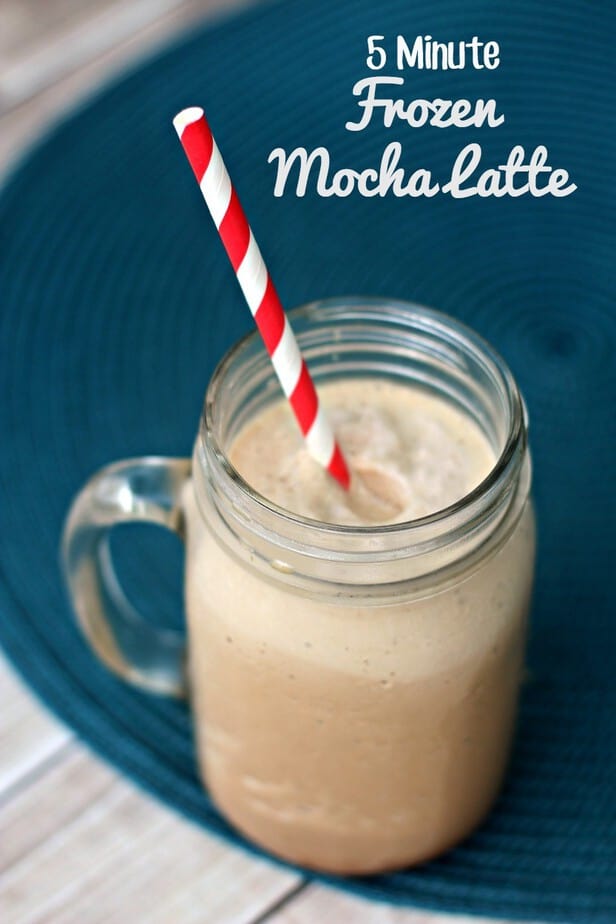 5 Minute Frozen Mocha Latte
Ingredients:
5 cubes frozen Folgers instant coffee
4 cubes frozen milk
1/4 cup milk
1 T. brown sugar
2 tsp. cocoa powder
1 tsp. vanilla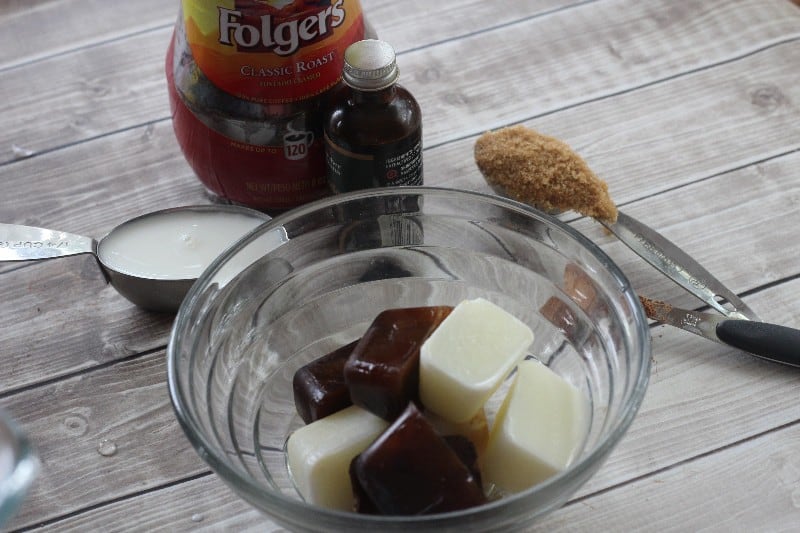 Directions
Brew 10 oz. of water, stir in a heaping tablespoon of Folgers instant coffee.
Allow coffee to cool completely.
Pour coffee into ice cube trays, fill remaining cubes with mik.
Combine coffee and milk cubes, milk, brown sugar, cocoa, and vanilla in blender.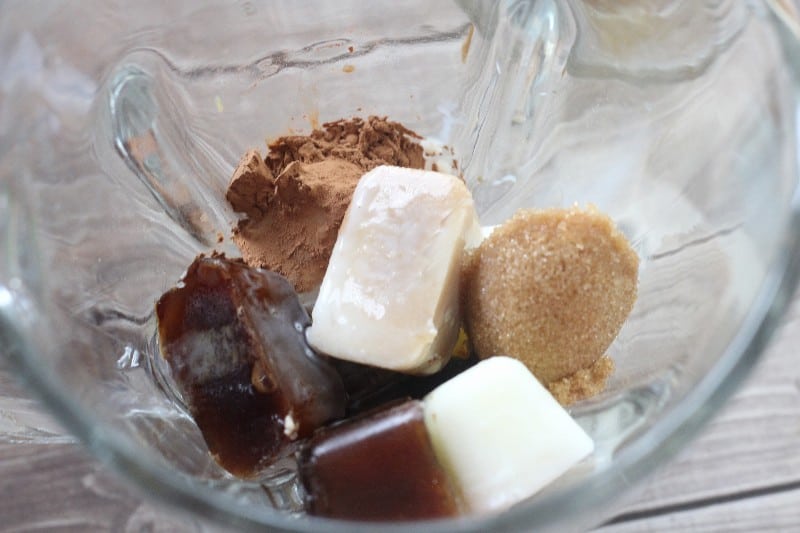 Mix on high until smooth and creamy.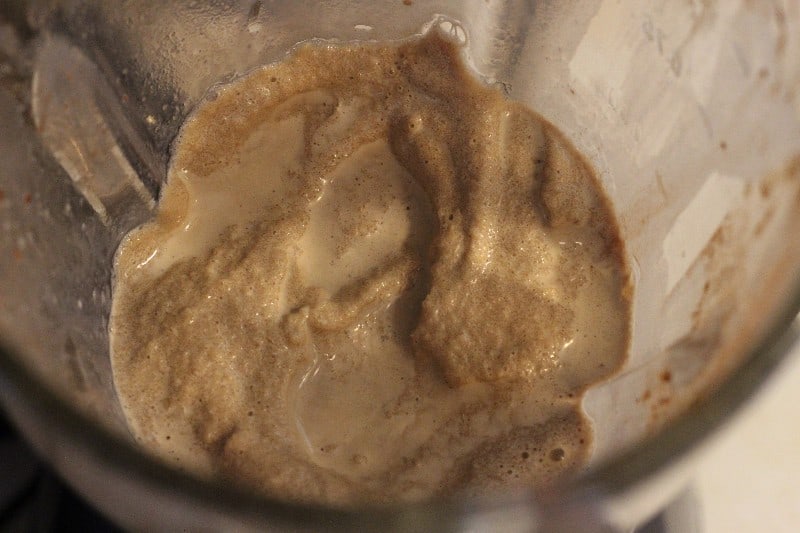 Find this and other great Instant coffee recipe ideas at Folgers Recipes! How do you take your frozen mocha lattes? What's your fave way to enjoy some "me" time?
[mpprecipe-recipe:2122]