I am excited to partner with American Express and Hilton for this sponsored opportunity to make my family travel goals and summer trip to Orlando happen.
Most of us are happy to travel to different places.  Maybe you just love to travel back to your childhood hometown. Maybe you love to travel the world. One obstacle for many folks is the cost of travel, especially when you are looking at the cost for parents plus children…it adds up quickly. We always are on the lookout for more ways to do the things we enjoy with our family, and travel is something that we DO enjoy together.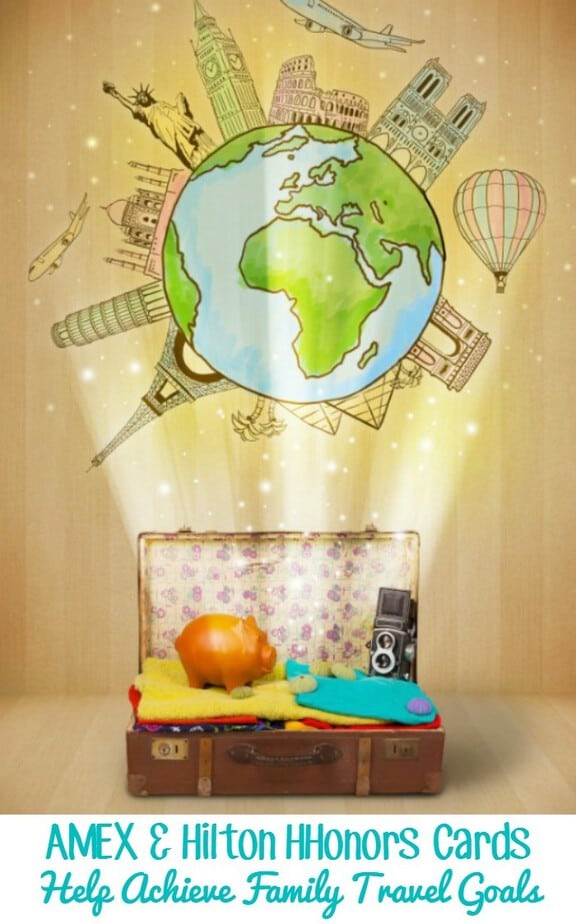 We've begun to set some family travel goals for ourselves. I don't view it as a bucket list, but…
Family Travel Goals
Goal 1:
Take as many opportunities if not all opportunities to travel.
Goal 2:
Take risks and go new places when traveling. There's nothing wrong with going to the same vacation spots over and over again, but every so often, turn left, not right. Head north, not south. West, not east.
Goal 3:
Travel with friends.
Goal 4:
Don't plan every moment of the trip ahead of time. This one is my weakness, because I tend to like to know what's going to happen ahead of time. But I feel like we could easily miss out on some amazing adventures and so this is a goal.
Goal 5:
Go to beloved amusement parks when the occasion arises. You're never too old for old fashioned fun (even when it's hightech!)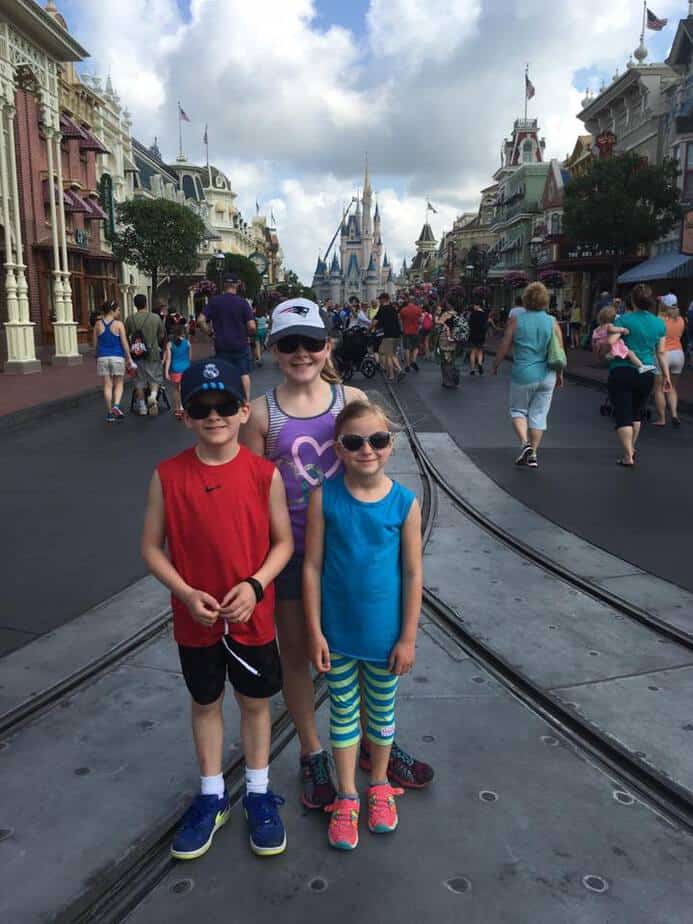 Goal 6:
Get creative with funding travel opportunities. We aren't billionaires, and sadly, we can't seem to get a money tree that'll actually grow money for us. So we work hard and spend carefully, as always.
One of our favorite ways to spend carefully (and smart!) is to use a credit card for any and all purchases we are able to every month. Gas. Groceries. Cable bill. Clothes. Activities.  If it can go on a card that gives us rewards for spending, we use it as much as possible.  Then we pay it off at the end of the month. If we can't afford to pay it off, we don't buy/spend it on the card.  Period. That way, we're paying zero interest on purchases, but accruing rewards like Hilton HHonors™ Points daily or close to it. We just got our cobranded Hilton HHonors™ Card from American Express (there's also a Hilton HHonors™ Surpass® Card from American Express) so that every dollar we spend earns us Points towards our next vacation adventure!
And right now (ending tomorrow, May 4th), there is a fantastic limited time offer from our friends at Hilton HHonors and American Express—their best one yet. If you spend $1000 in your first three months as a Hilton HHonors Card cardholder, you'll get 75,000 bonus Hilton HHonors Points . 75,000. Those Points accrue even when you are on a trip! Start planning your next adventure, my friends.
Hilton HHonors™ Card from American Express
•Get 75,000 HHonors Bonus Points with the Hilton HHonors™ Card from American Express after you spend $1,000 within the first three months of Card membership. Offer ends 5/4/2016
Maximize Your Hilton HHonors Bonus Points
•Earn 7X Hilton HHonors Bonus Points for each dollar of eligible purchases charged on your Card directly with a participating hotel or resort within the Hilton Portfolio.
•Earn 5X Hilton HHonors Bonus Points for each dollar of eligible purchases on your Card: at U.S. restaurants, U.S supermarkets and  U. S gas stations
•Earn 3X Hilton HHonors Bonus Points for all other eligible purchases on your Card.
•No Annual Fee
What are your family travel goals?