Sorry folks, the Frozen craze is not yet over. Clothing, toys, snacks, etc… Nope, I don't think it is going anywhere soon.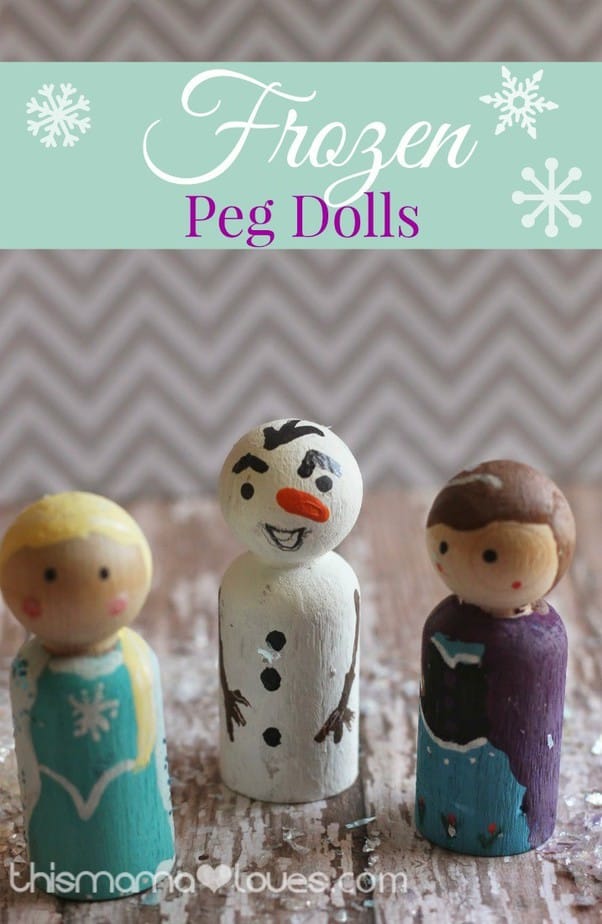 These Frozen themed peg dolls are a great way to indulge their love of Frozen in a simpler way.  Handmade gifts show that you put time and attention into just the perfect gift, even kids can recognize that.  These dolls are ideally sized for travel, great for keeping the kids busy in a restaurant or at the Dr.'s office or work with smaller doll houses.  You don't have to be an artist to paint these, the key is to use a small paintbrush and keep it simple- just a few key details make these characters completely recognizable. If you are a craft supply horder like I am you will probably only need to pick up a bag of unfinished wood pegs.
 Frozen Peg Dolls Craft
Supplies:
Acrylic paint in the following colors :
light blue
light teal/aqua
pale yellow
reddish brown
purple black
orange
pink
green
Black fine tipped paint pen
white fine tipped paint pen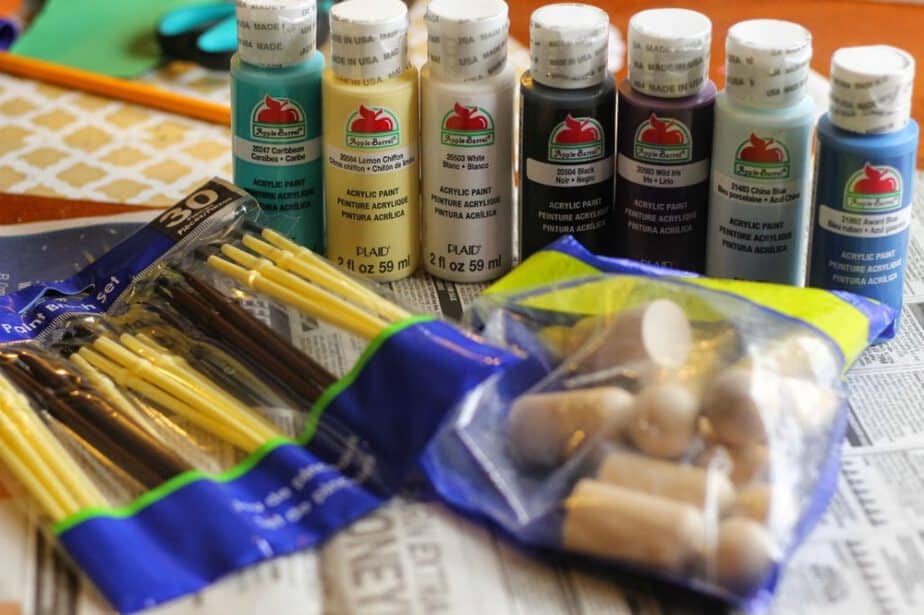 Directions:
Go ahead and put about a quarter sized dot of all your paint colors on paper plates (this makes for super easy clean up)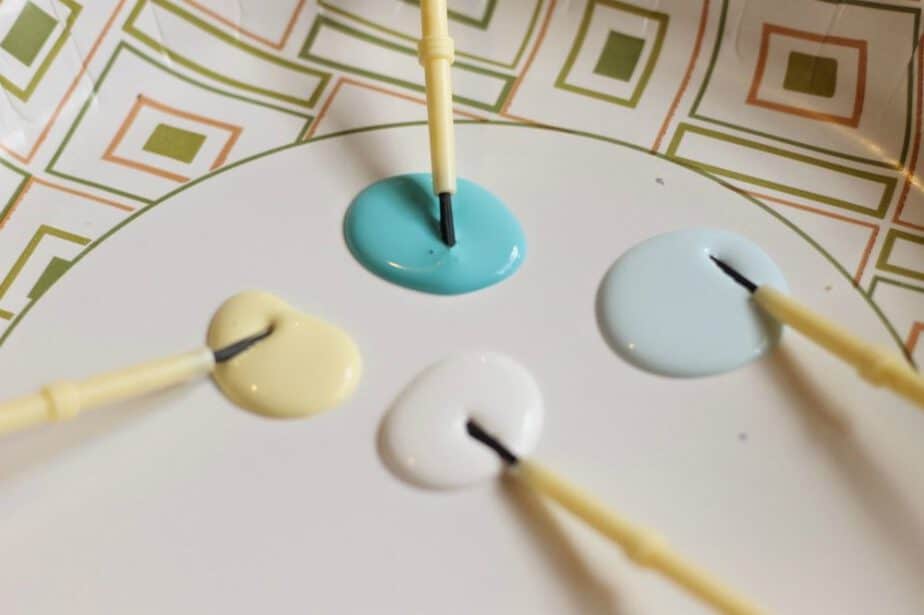 We are going to paint these dolls in 3 different phases and let them dry well between each.
Start with Olaf- paint him white all over, set aside to dry while you move on to the other.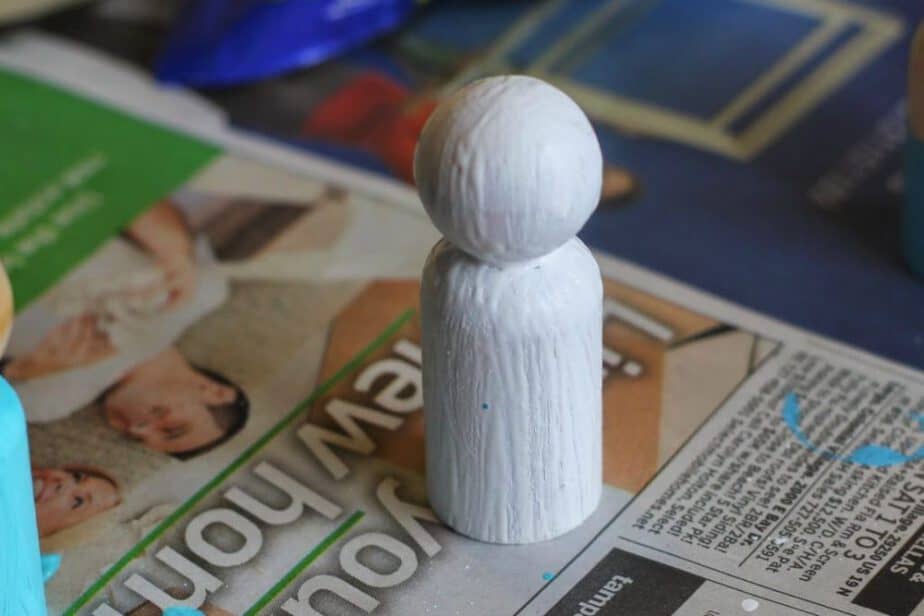 Next paint Elsa light teal/aqua from the neck down.
Paint Anna's Skirt area and chest blue, set aside to dry.
Once your peg dolls are dry to the touch:
Paint a dark purple cape on Anna, add detail like flowers to her dress front, paint on her hair.  Use white paint pen to add dress details (and the white streak in her hair). Add dot's for her eyes and pink cheeks if desired. For very small detail work I use the opposite end of the brush, there is more control using the tip of the hard plastic than in bristles. Remember the key is to keep it simple.

Paint on Elsa's light blonde hair, don't forget her famous side braid. Paint her light blue cape, if desired while paint is wet add a little glitter to make her cape sparkle.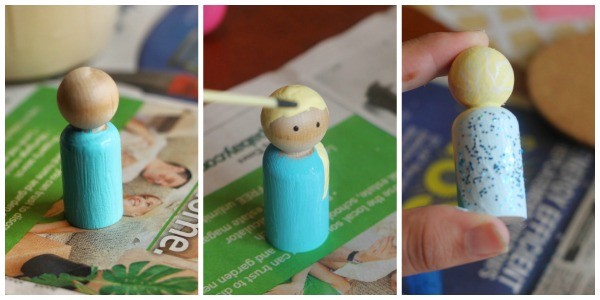 Finish of Olaf's features like his carrot nose, eyes, arching eyebrows, buttons, and his stick arms.
If desired add a coat or two of clear spray paint to help your peg dolls last a bit longer.  Include a piece of white felt for a playmat and some small snowflake buttons or ornaments. These would be great in a sensory bin, travel case, or on their own.