Turning old wine corks into a pretty little pumpkin is easy when you give these frugal fall wine cork pumpkins a try.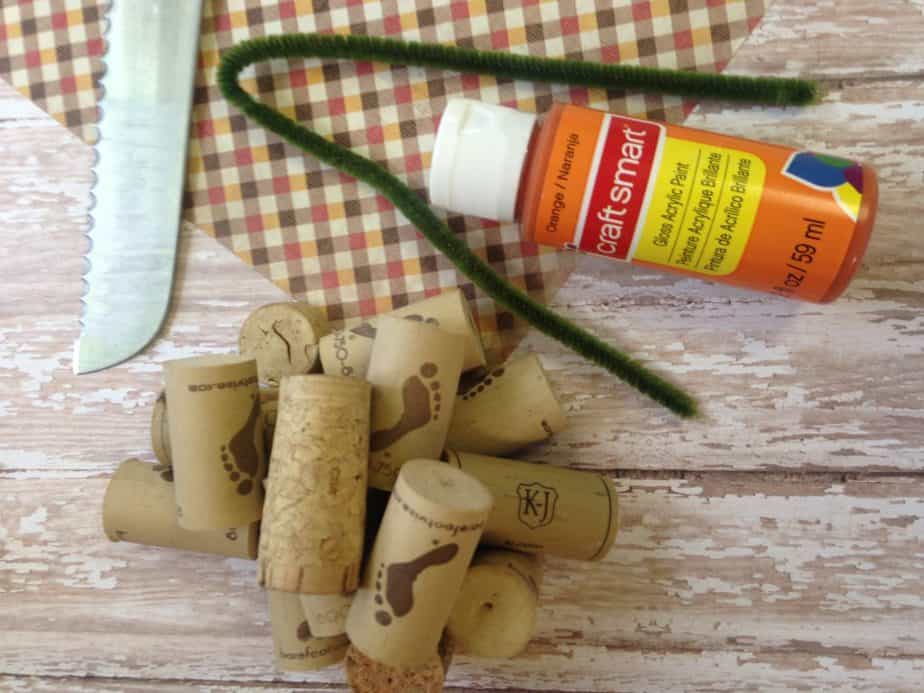 Perfect for doing with kids or even on girl's night, these frugal fall wine cork pumpkins are a simple way to get ready for the fall season.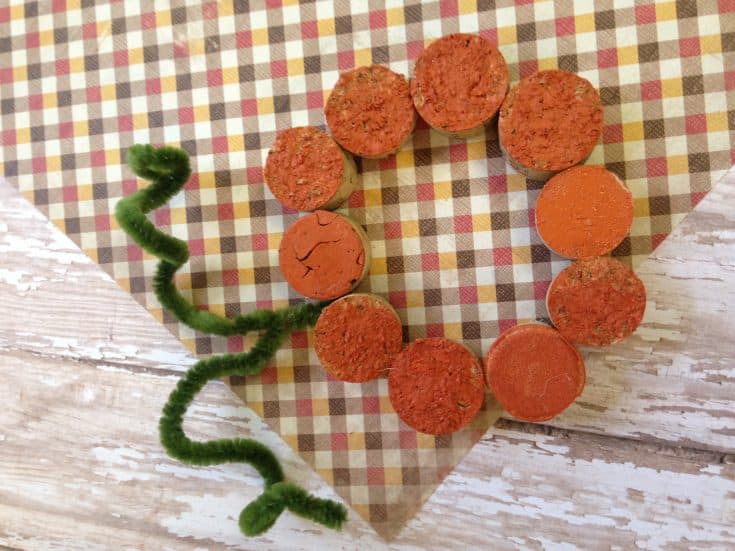 Frugal Fall Wine Cork Pumpkin
Materials
4-5 wine corks (found at your local craft store or in your own recycling bin!)
Serrated knife
Orange craft paint
Hot glue, glue gun
Green ribbon or yarn
Instructions
1. Begin by cutting the wine corks into smaller segments. From each cork you should get 3-4 pieces.

2. Arrange the cork pieces into a pumpkin shape.

3. Once the cork pieces are in the shape you wish, you can start applying glue to the joints to attach them to each other.

4. When your glue is dry, paint over the corks with a coat or two of orange craft paint.


5. After your paint has dried, simply loop on a piece of green ribbon or twine.