This is a sponsored conversation from Best Buy. As always our opinions are our own. #ad
Breville Combi Wave 3-in-1 Microwave – The combination Microwave that Air Fries and is a convection oven. Now available at Best Buy
This microwave lets you air fry (think crunchy fries and chicken wings), bake or roast (whole chickens, lasagna, chocolate brownies) or simply microwave with even heat distribution.
The Combi has a 80% quieter soft close door – so no more microwave slams! It's also 50% quieter while in operation. Clever touches like child lock & mute buttons mean less beeps/bumps/clangs and more pops, bites and crunches!
Intuitively easy presets at your fingertips: Smart Cook, Smart Reheat & Smart Defrost. The "Fast Combi" function of the Combi Wave 2-in-1 is designed to cook your favorite dishes faster. Using Microwave, Convection Oven and Grilling to achieve the desired temperature and perfect results in less time.
Powered by the Element iQ system, smart algorithms steer power to where and when it's needed to create the ideal cooking environment.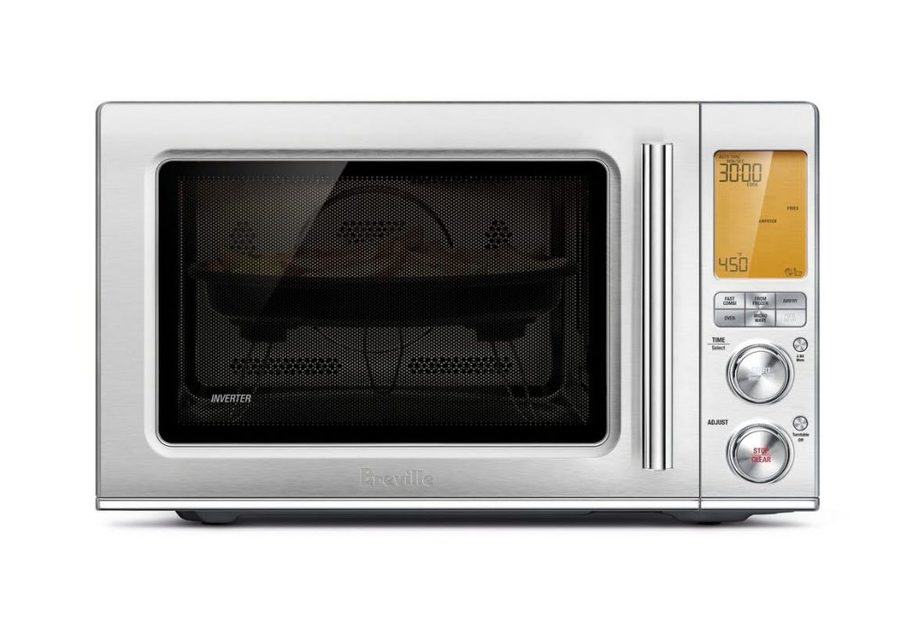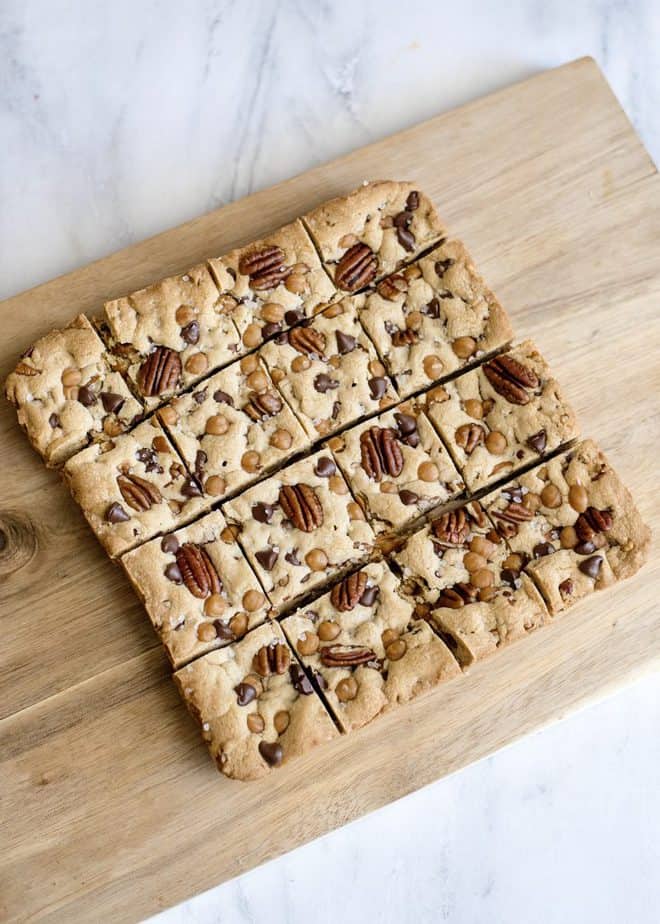 Yield:

16 Bars
Caramel Pecan Cookie Bars
A new twist on a classic. Caramel takes everything up a notch!
Ingredients
10 tbsp. unsalted butter - softened
3/4 cup light brown sugar
1/4 cup granulated sugar
1 egg
2 tsp. vanilla extract
2 cup all purpose flour
2 tsp. cornstarch
1 tsp. baking soda
1/2 tsp. salt
1 cup semi sweet chocolate chips
1/2 cup chopped pecans
1/4 cup kraft caramel baking bits
Instructions
Preheat oven to 350 degrees. Prepare a 9x9 baking pan by lining it with foil and spraying the foil with no-stick spray.In a large bowl, mix together the butter, brown sugar and granulated sugar until light and fluffy. Add in the vanilla and egg and mix until combined. Set aside.In another bowl, whisk the flour, cornstarch, baking soda and salt. Slowly add the dry ingredients into the wet ingredients, mixing well between each addition.Fold in the chocolate chips and pecans. Then press the cookie dough into the bottom of your prepared pan. Top with the caramel baking bits, a few extra chocolate chips and some pecans for presentation. Bake for 20-25 minutes, until edges are golden brown and a toothpick comes out clean. Allow to completely cool before cutting for a prettier bar. Pull the cookie bars out with the foil overhang and then slice on a cutting board.