First and foremost, you have to know that I am a Windows Champion for Microsoft this year.  As part of my partnership with them, I got to go to Seattle and learn oh so very much about Microsoft, Windows 8.1, Office365 and OneNote. Of course, being me, I can't just share with you about how it works I have to be me.   So naturally, when we started using OneNote  on all of our devices, I started having some fun.
So he'll have a to-do list.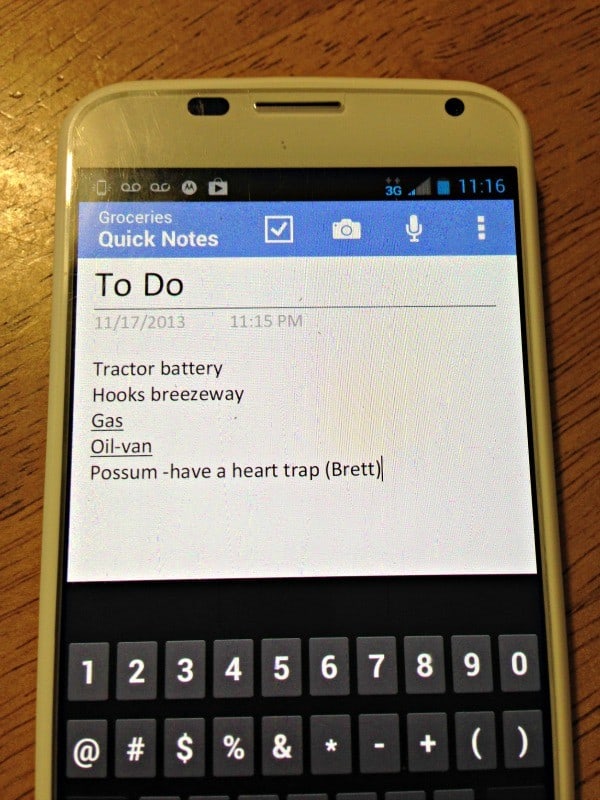 And I'll add some things.   Like… A list of things to do. And maybe just one thing, or maybe every line, I add some commentary. Or suggestions. Or I paste in photos of things I think are funny.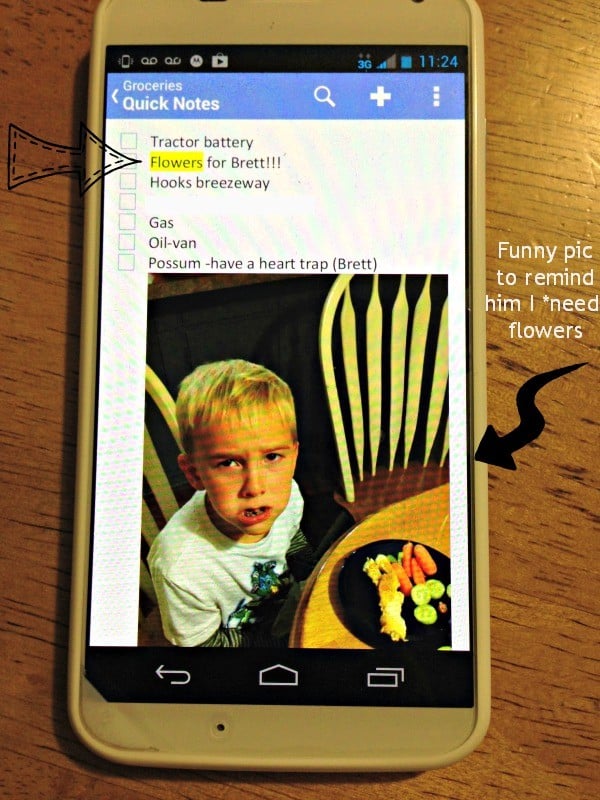 Or of things I want.   Or maybe I change up the puncutation.   Or include a really HILARIOUS video.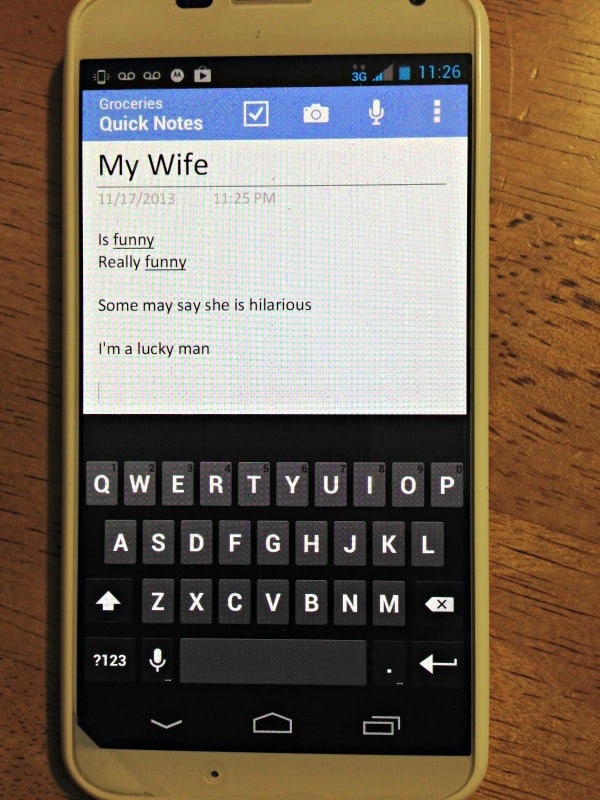 That's what's FUN about OneNote.  It's like instant fun.  Everything saves by itself, and you never have to actually "save" it. So if someone happens to come in and you close the app quickly, well, it's still there.  Your funny is auto saved.
So it's not like he'd see that it was "last edited by" his awesome wife tonight, like I'm doing now.