This post brought to you by Creme De La Creme. All opinions are 100% mine.
Allowing your child to get a head start in preschool has many benefits. Preschool doesn't  just prepare your child for kindergarten
1. Nearly 80 percent of brain development occurs before age five. Choosing a high-quality preschool program will give you the head start they deserve in life.
2. A great preschool will lay a great foundation for knowledge needed for school. When your child starts kindergarten and already knows how to do the things they're teaching, that opens the door for advancement and even faster learning.
3. Interacting on a daily basis with peers their age helps improve their social skills, and self-confidence.
4. Craft and art projects, reading, and playing games – these are all educational activities cleverly disguised as "fun" in preschools!
5. For many children, preschool is the first time they experience true structure on a larger scale. Kids thrive on structure, and a good preschool provides that.
The best preschools I've found that meet all those criteria and more is Creme de la Creme.
Here's an excerpt from their website and a $500 coupon so you can try them out yourself…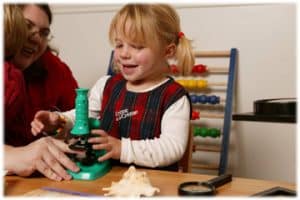 More than anything else, what defines Creme de la Creme preschool is the success of our students who come back and share stories of how their Creme experience gave them the tools they needed to excel in school, in relationships, and in life.

The facilities look like Disney world when you walk in – it's too cool for the parents and for the kids to experience.

Call now and get up to $500 off your tuition.

"CBS… found a place where everything is up to date in education, 
where they have gone about as far as anyone can go." Dan Rather CBS Evening News

"Now for the lucky few who have access, there's a new trend among some day-care providers to make pre-school much more sophisticated and luxurious then it's ever been." Tom Brokaw NBC Nightly News 

"It's Disneyland because of the design… it's Harvard because of the emphasis on early childhood education." Good Morning America 

"It's a pre-school for the 21st century." Diane Sawyer Good Morning America

Crème de la Crème's passion for child development has spawned research to enhance the learning experience in young minds. In fact, Crème has been bringing out the greatness within children since 1980, earning awards for the best daycare and the best childcare centers throughout Colorado, Georgia, Illinois, Kansas, New Jersey, Ohio, Texas, and Virginia. Within minutes of arriving you'll understand why children enjoy learning at Crème.