Friday nights in our house are
Family Game Night
(sometimes, Family Movie Night too- depends on how late dinner goes and how much fun we're having with games). Today's family schedules are hectic.  People work later than ever before, kids activities go later and later, and honestly, it's really easy to let together time fall by the wayside.  We try to make a point of family time on Fridays. I always lobby for takeout (which doesn't always work for me but once or twice a month)…and as the kids are getting older, we've been having a blast rediscovering some of the classic board games we remember from our own childhoods. Thanks to Hasbro Gaming for sponsoring today's post about the best
games for family game night
, and for sending the games- many of which are family has and loves already so we were able to send many along to some less-fortunate neighbors here in town. Hasbro wants us me- and you- to Get Your Family Game On!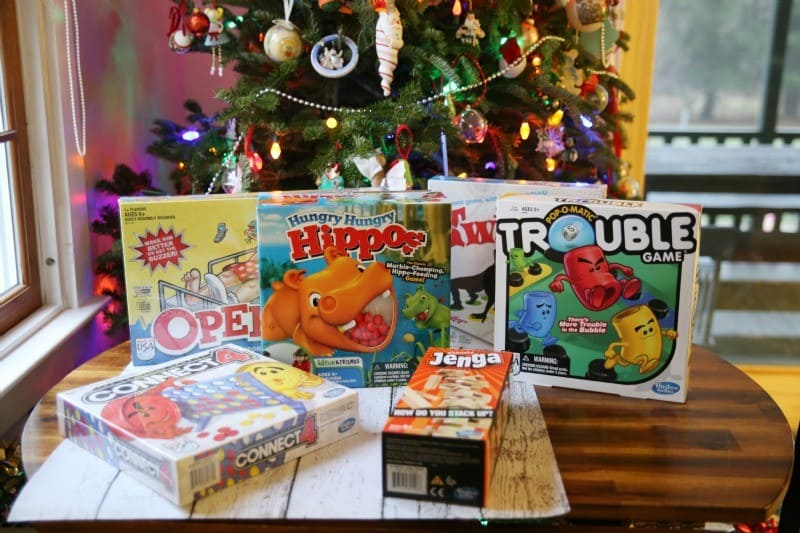 Some of these Hasbro games were ones that were played over and over in our childhood home. Some were played at the lake, when rainy days and no electricity meant days inside reading or playing games together. Those *boring* days have turned out to be some of my most treasured memories. My mom hated playing games that used dice with me- I always would get double 6's twice in a row and then a 6 and a 4 or 5 the third roll… drove her downright crazy! But those memories- oh, what they do for my heart and soul. And now, thanks to Hasbro Gaming games bringing our old favorites back in classic form, I can make new memories with my own kids- and with our extended family when we play games over the holidays when we're all together!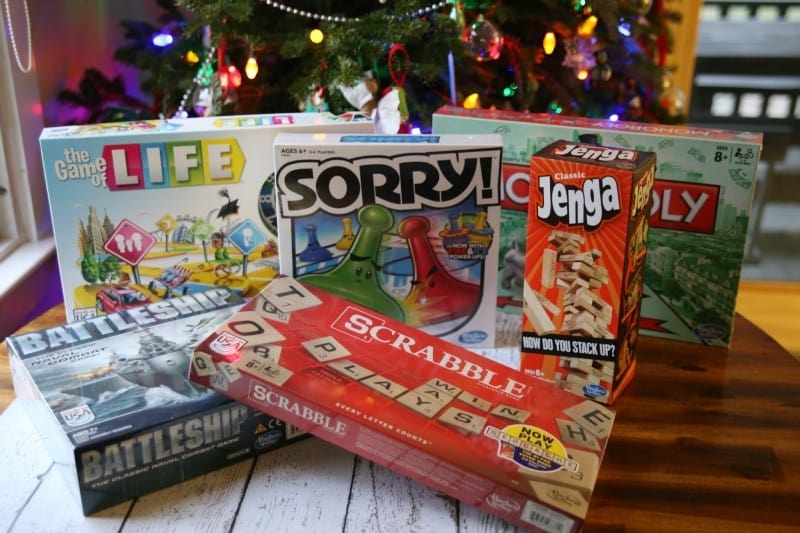 When you're planning for some family game night time, no matter who's going to be there playing- a few things to remember: competition can be healthy…but being a good sport is what matters most. Don't take things too seriously- playing games is supposed to be fun!  AND… don't serve messy snacks. Those cheese balls maybe seemed like a good idea at the time, but getting greasy or messy fingerprints all over your board games is probably not worth it.  Have snacks out that don't make a big mess or keep the snacks in a different room and take snack breaks.
The Best Games for Family Game Night
The classic games from Hasbro Gaming bring a sense of nostalgia. From grandparents to kids, create last memories and loads of laughter this winter by spending quality time playing games together.
CONNECT 4 Game: Approx. Retail Price: $9.99
TWISTER Game Approx. Retail Price: $16.99
SCRABBLE Game Approx. Retail Price: $14.99
THE GAME OF LIFE Game Approx. Retail Price: $19.99
BATTLESHIP Game Approx. Retail Price: $14.99
MONOPOLY Game Approx. Retail Price: $17.99
OPERATION Game Approx. Retail Price: $17.99
ELEFUN & FRIENDS HUNGRY HUNGRY HIPPOS GAME Approx. Retail Price: $19.99
TROUBLE Game Retail Price: $9.99
SORRY Game Approx. Retail Price: $9.99
JENGA Game Approx. Retail Price: $11.99
Jenga, Trouble and Monopoly are three of our family favorites. Or were. My son beats the whole family at Monopoly every time and he's only 8, so we're all kind of afraid to play him again. Maybe we'll pull that out when the uncles are here and see if they can't do better than my husband and me!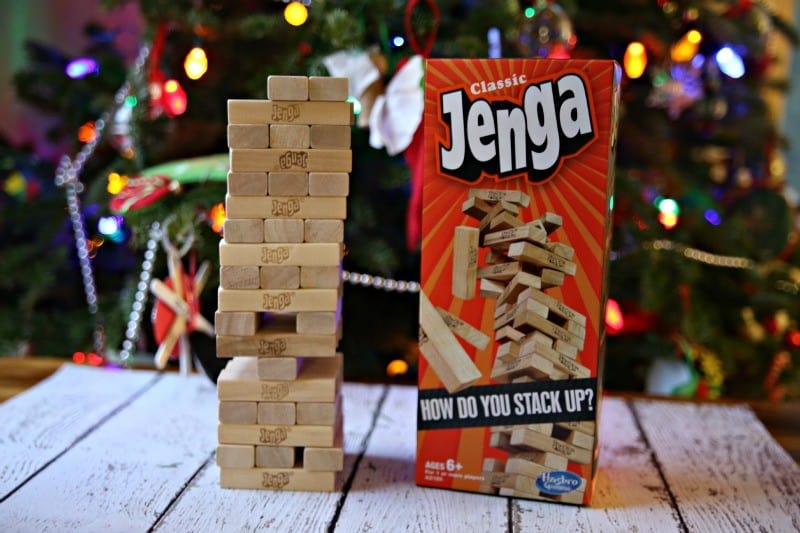 Jenga's just super fun.  Simplicity and fun- and you can play it just about anywhere.  We almost always bring this one along on trips, and it's one that you can play fairly quickly- it's one my husband plays frequently with the kids while they are waiting on mom to shower/get ready to go someplace.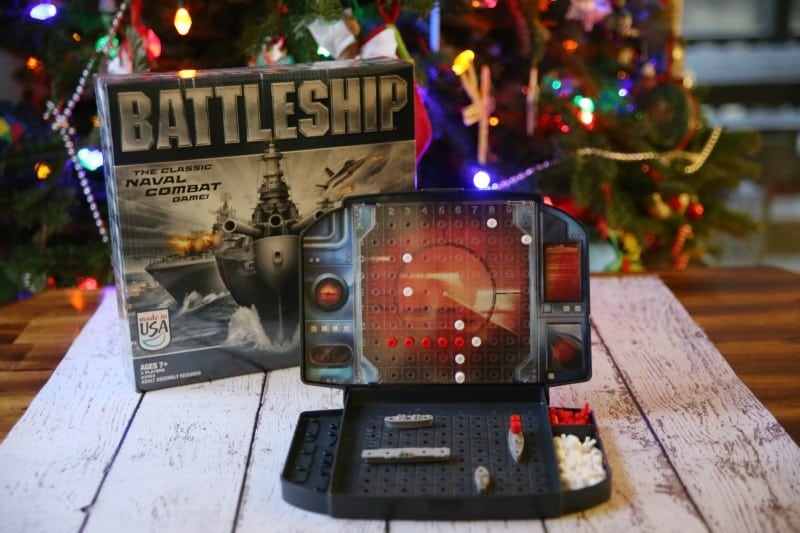 Battleship is a game I remember playing for hours and hours with my brother B as a kid. Now we play for not so many hours in a row, but often, especially with my 8 year old.  It's a great way to help teach kids patience and strategy!
My 10 year old has a holiday sleepover coming up a few days after Christmas- she's REALLY excited because she gets to bring Twister along- I think all of the girls are bringing a favorite game to play along with their Secret Santa gifts (I wonder if we will bring a Secret Santa GAME!?) and she thinks Twister will be perfect for a sleepover.  I totally agree!
Tis the season for gift giving. There any so many different times to gift people – office parties, dinner parties, family reunions, etc. and the classic games are the perfect gift for various gifting occasions. For example: Jenga is great stocking stuffer!
What are your favorite games for family game night?
This is a sponsored post written by me on behalf of Hasbro Gaming.