Just for fun, I'm going to tell you three things you don't know about me.  There are many things, but today you get 3.
1. I'm the youngest of 8.  Yes, 8.  I'm the baby.  My oldest brother graduated high school when I was 3 weeks old.
2. I can't snap my fingers. The first trick my husband taught our Tobey when he was a brand new puppy was to bark when someone snaps their fingers.  13 years later,  I cannot get Tobey to bark for me with a snap.  Sad, but true.
3. I could win any music/singing show out there if I was able to perform from my shower. That's right.  All I need is the water showering me and a shampoo bottle for a microphone and I am T-R-A-N-S-F-O-R-M-E-D into a  lady with a voice rivaling any star current or past.
I also found, thanks to my friends at Lunchbox, CLEAR SCALP & HAIR™ deeply nourishes your scalp for resilient hair that performs.  Not only does it look like a great product, but CHECK OUT the bottles!! Perfect to rock out in the shower!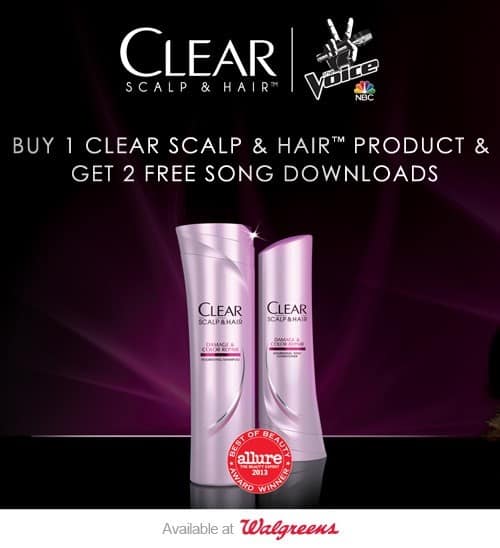 This year let your hair perform for you! CLEAR SCALP & HAIR™ will make your hair beautiful and resilient by deeply nourishing your scalp. Just like the most talked about show The Voice, CLEAR SCALP & HAIR™ will give you the confidences you need to feel, look and perform your best!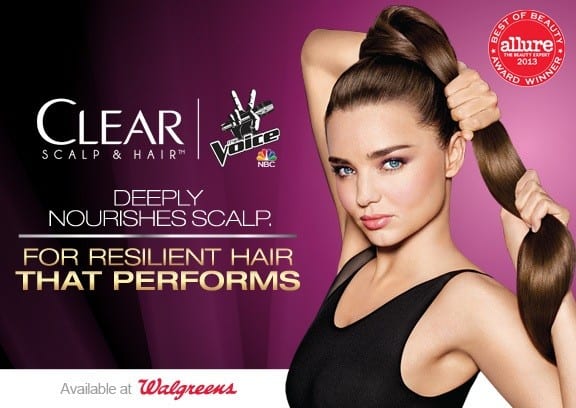 And now, head into Walgreens from 5/1/14–5/31/14 and purchase any CLEAR SCALP & HAIR™ product and get 2 Free song downloads. The download instructions will be right on your receipt!
So for the price of 1 bottle of shampoo (or conditioner), you get the product, a new shower microphone, PLUS 2 new song downloads to further your shower star career! What's not to love about that?
PS
Thing #4? You should SEE my car dancing moves.