While it was below zero here again yesterday morning, the sun is shining and I do know that it's going to be warming up soon.  It's almost time for spring and warmer weather.  With Daylight Saving Time less than 10 days away and Easter at the end of the month I know that we're looking forward to getting outside and enjoying that warmer air.  P.C. Richard and Son has a variety of Items to Get Inspired to Get Outside this Spring.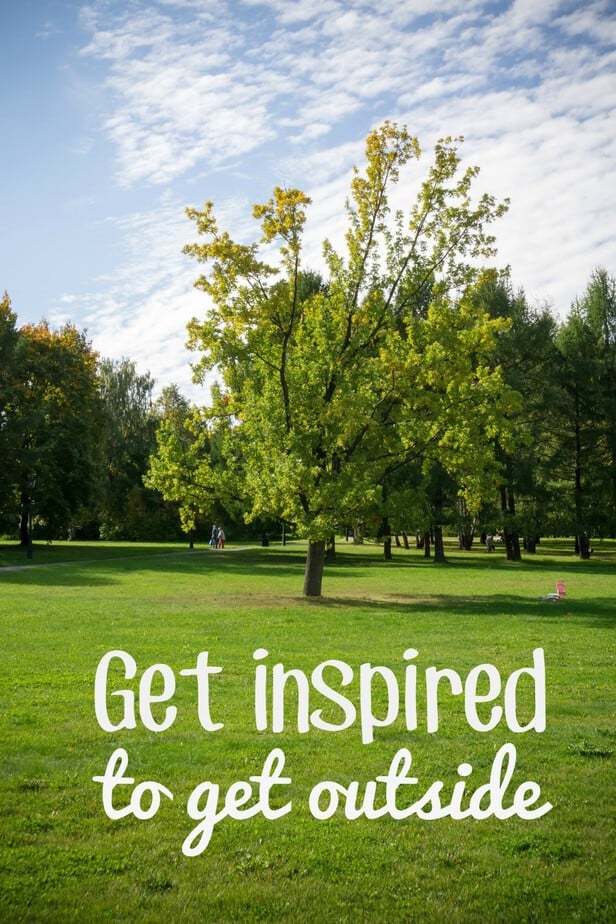 For our family the winter seems really, REALLY long and as soon as the weather starts to turn the kids are anxious and ready to get outside and moving.  They aren't looking for 60 degree days.  They're happy with high 30's and thrilled if we see 40's.  As soon as the snow starts to melt, assuming the ground isn't mud, there's no keeping them inside.  Just last week during a warm up our daughter was out in a sweatshirt playing basketball in the driveway.  The kids need no inspiration for outdoor activity, just that sun shining.  My husband and I on the other hand struggle to get outside as often.  It's hard to put down the work that needs done or put off the housework that's piling up so we've been gathering some items to help us get inspired to join the kids outside and a few things to inspire us to get outside together without the kids (that's important too).  So, what's on our list of items?
Items to Get Inspired to Get Outside this Spring
Activity Trackers 
Activity trackers are a great way to set goals and keep track of how you're doing.  Different brands of activity trackers can track lots of information, some more than others.  From tracking the obvious, your activity to tracking how much your sleeping and eating and even your heart rate an activity tracker gives you a pretty accurate recap of your day when it comes to these things (as long as you're using it properly).  This is a great item for us when it comes to taking walks, jogging, and even biking.  It's a great motivational tool and it's fun to see just how much you're moving!  P.C. Richard and Son has a variety of Fitbit and Garmin Activity Trackers to get you inspired.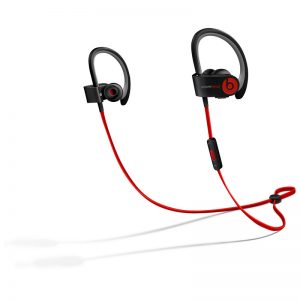 Wireless Headphones
When I'm biking or walking, especially by myself, I like to have music.  Wireless headphones are a great way to have my music without feeling tangled in cords.  I can connect them to my phone where I have all my favorite songs stored and off I go.  My husband does the same.  He can't run without music.  Again, P. C. Richard and Son has many Wireless Headphones to take with you where ever you go.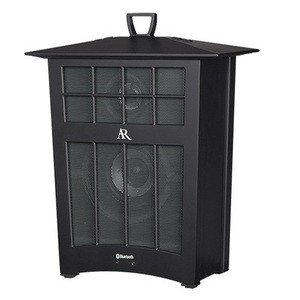 Wireless Speakers
Sometimes getting outside isn't about being on the go.  For us it's playing ball in the driveway or yard, doing yard work or working in the garden, or just hanging out with friends on the patio.  Wireless speakers are a great way to enjoy music as a family or with friends while enjoying being outside.  We use our wireless speaker all the time, indoors and outdoors.  It's great for using at home, camping, and at the park.  There are so many sizes and types of Wireless Speakers to choose from and styles!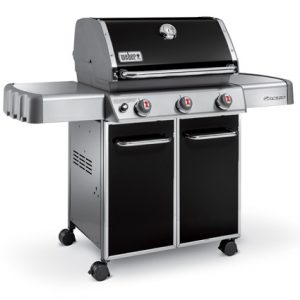 Grills
Last but definitely not least on our list this year is a new Grill.  We love to cook and grilling out is one of our favorite ways to cook especially since it's such a healthy way to cook.  Once the weather is warm enough we cook dinner on the grill most nights and eat on the patio.  The kids get to keep playing outside while the smell of that food on the grill fills the air, the music plays in the background barely heard over the giggling and my husband and I take in every minute of it, forgetting that there is laundry to fold or writing to do inside.  The days are longer and the sun doesn't fade for another hour or two….those are my favorite moments of the day!
Activity trackers, wireless headphones and speakers can even be great gifts for older kids for Easter if you're still in need of ideas!
What Items Get You Inspired to Get Outside?