Getting back into the school routine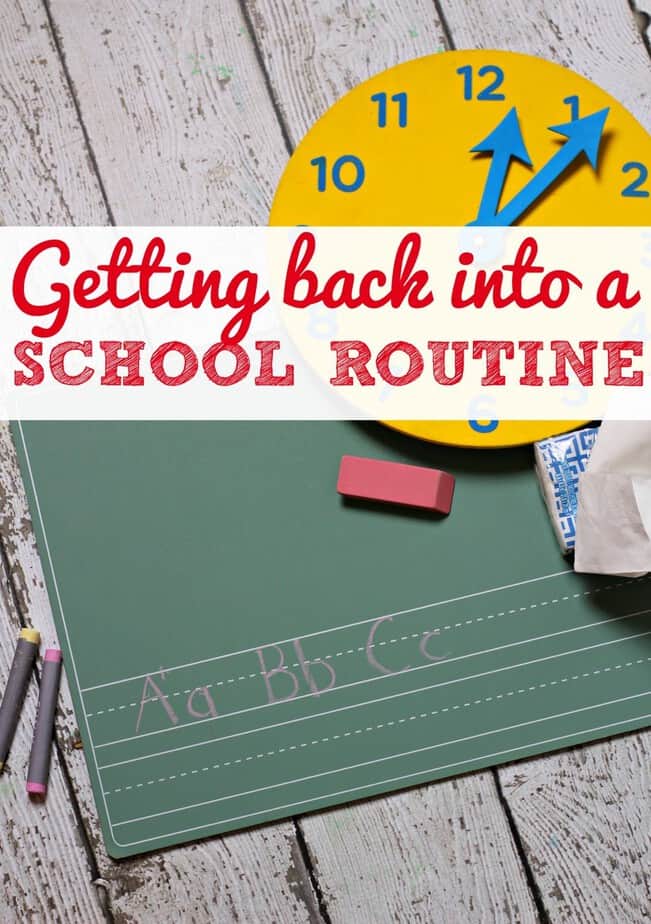 There's nothing better than slipping into a summer routine. Sleeping in late, staying up until all hours of the night, adventures and visits and trips, and, well, in our house, that school year schedule flies out the window. We're in the midst of summer mode, and we're currently trying to get readjusted to normal life after a week on a cruise ship. BUT, as much as we're in summer mode and enjoying the laid back routine that goes along with it, the nights are getting a little shorter every day, and every so often, the nights are a tiny bit cooler and serve as a reminder that school and all that goes with it are on their way. This blog post is sponsored by Pfizer Consumer Healthcare. 
This year, we'll (hopefully) be moving right before school starts- right in the middle of what I like to call "the return to routine." Instead of just slowly adding time to journaling and reading, and pushing bedtimes to more school-year appropriate times, we'll also be adjusting to new bedrooms, a new home, and a new environment.
Prepping for all of this at the same time will be a challenge, but I'm prepping myself NOW so that we can be prepared in case we have a Sick just got real.TM moment and someone ends up with some germs that decide to hang around.
First things first!
Stock Up: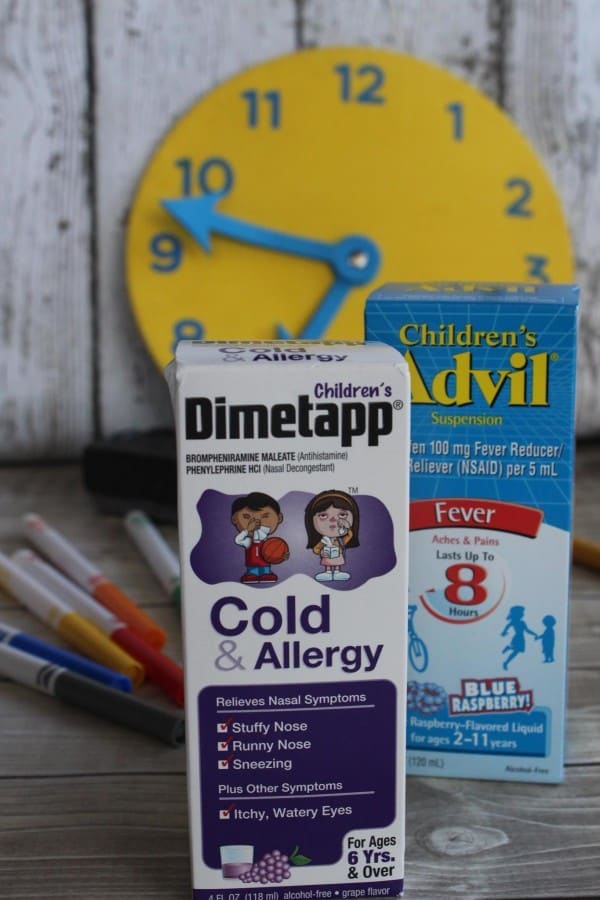 Don't just stock up on school supplies! Keep a supply of kid remedies on hand. Lots of things are packed already, but I have a basket of Children's Advil®, Children's Dimetapp® and Children's Robitussin® for just-in-case. I don't want to have a kid feeling under the weather and then need to spend time digging through already-packed boxes to find some relief for their symptoms!
Clean Kids: 
Start to add that nightly shower or bath back into the bedtime routine.
A new academic year, a new house, a new classroom, even a new school, all come with new faces, new experiences, and new germs. Start getting into healthy habits now to make sure the kids don't get sick then!
Be sure to visit the Sick just got real. ™ Facebook Page: https://www.facebook.com/Sick-Just-Got-Real-1484716395156800/?fref=ts to share stories from the parenting trenches and great tips and often, money saving coupons!
How are you getting back into the school routine?