This post sharing gifts for kids that aren't toys is part of our ongoing partnership with CHET. Opinions are my own.
It's here, friends. Holiday time. It's go time. I look at the calendar and wonder how in the world it's gotten this full so early in the month! Yikes! Parties and events and meetings and more events and sports and baking and cooking and gathering and gifting and oh my word do we need more toys in our house? DO WE?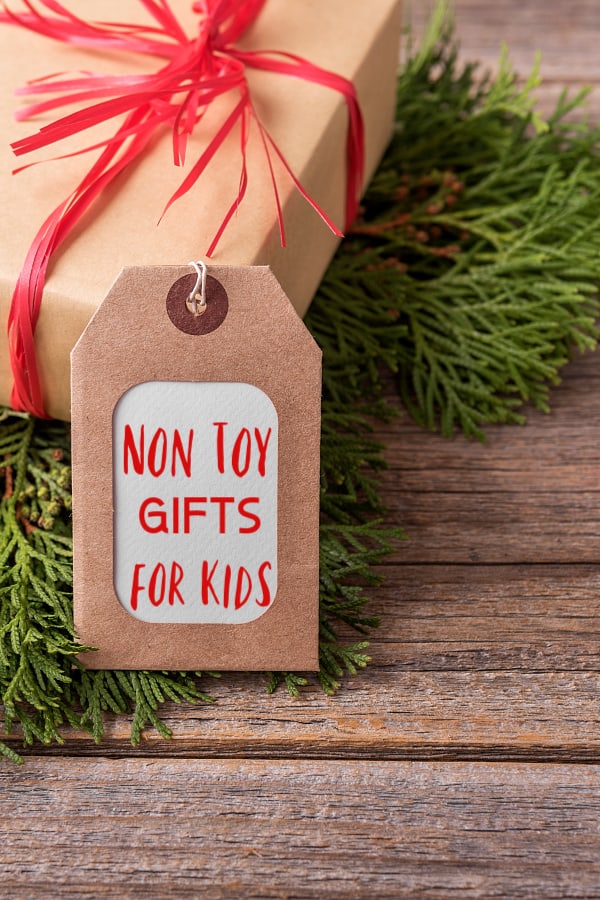 Gifts for Kids that Aren't Toys
Most parents I know don't want a bunch of new stuff in their house for the holidays. Maybe it's because we know a lot of families with multiple kids, but by the time the third or more come around, there's a lot of toys, games, puzzles, etc. Instead of a lot of toys, why not give a CHET Gift of College gift card along with a book or other meaningful gift? There's still a fun surprise for your favorite kids to open, but it's also teaching them about the importance of saving and investing in their future at the same time!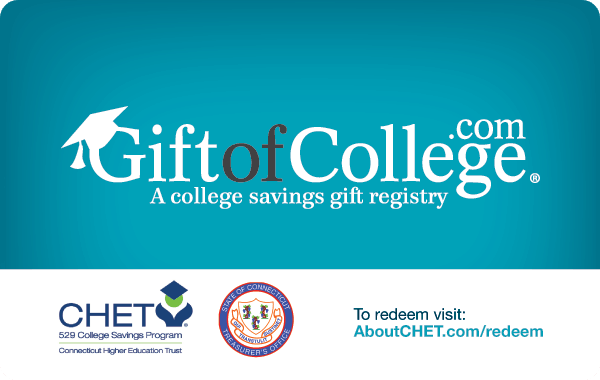 A CHET Gift of College gift card is the perfect non toy gift for kids of all ages! (If you aren't a CT resident, see if your state's 529 plans have a similar gift card program, because…well, it's an awesome non toy gift for kids of ALL ages!!
Seriously! Look how many SIMPLE ideas you can find to pair with the Gift of College gift card!
*Baby: Chose a fun touch and feel book or a shape sorting toy.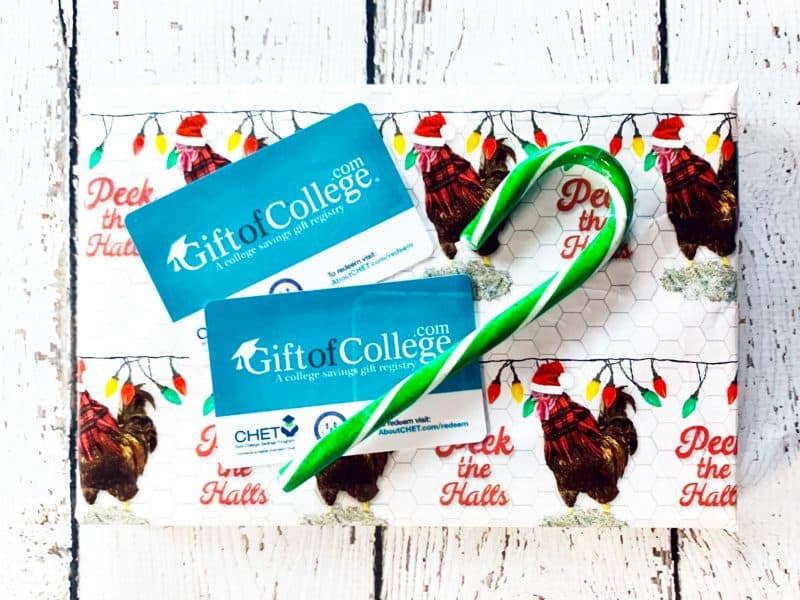 *Toddler: Wooden blocks, bristle blocks, or a seek and find book
*Preschooler: a funny book like the Book with No Pictures, The Day the Crayons Quit, etc., tickets to a zoo or museum
*Grade Schooler: Joke book, certificate to take them on a special date with you, a certificate to visit a local museum or zoo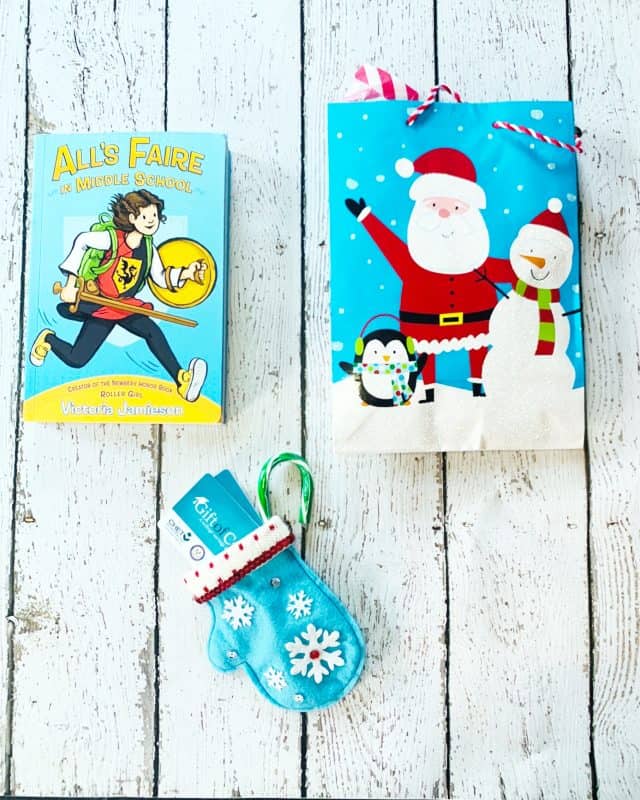 *Tween: Book of jokes, awesome quotes, etc., holiday themed candy and/or snacks
*Teen: Gas gift card, movie tickets, favorite snacks in a bin, pajama pants (since most all teens like to sleep a whole lot)
*Future Scientist: Some new prepared microscope slides for kids and/or a microscope to view them, punny science shirt, science lab equipment safe and appropriate for their age group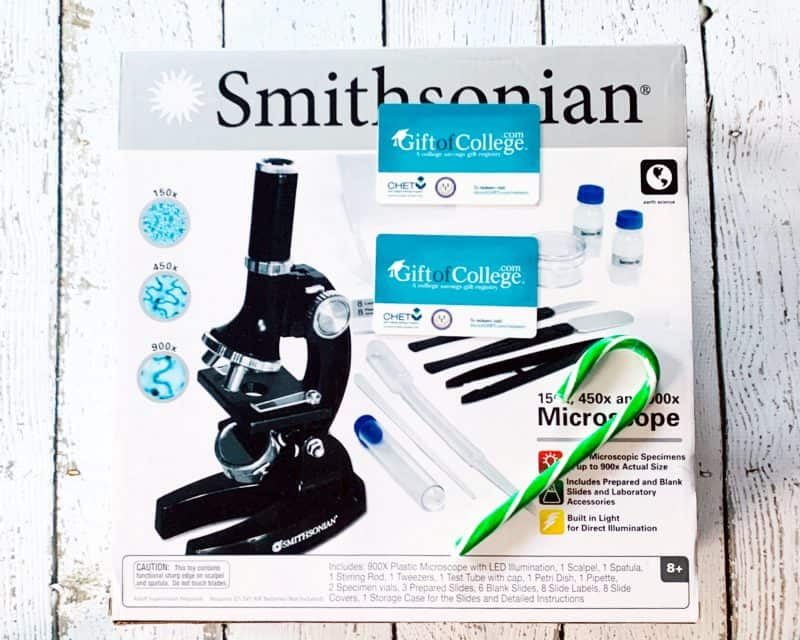 *Budding Artist: some really nice colored pencils, oil pastels, and some art papers
*Aspiring Comic Book author: blank comic book, fun color marker pens
*Athlete: Poster of a favorite athlete or team, autobiography of favorite player or coach, t shirt
*Thespian: Tickets to a show, Soundtrack of a favorite play or tickets to the ensemble performances (like Greatest Showman which is touring this year!), items relating to or inspired by a favorite musical- like Hamil-tones colored pencils inspired by Hamilton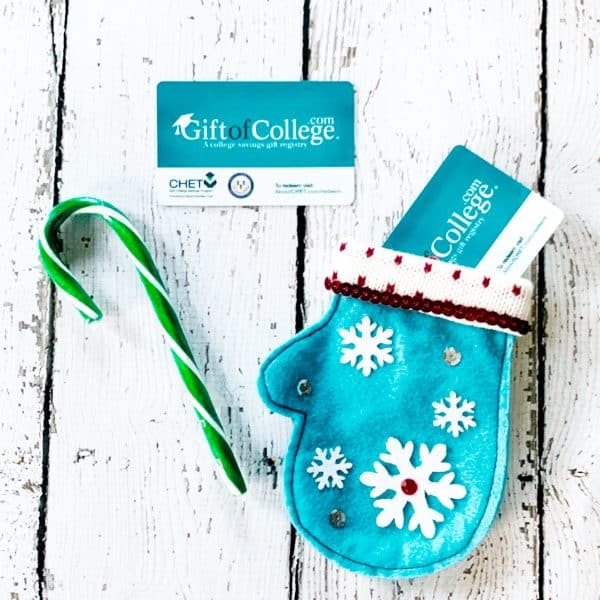 The idea of a Gift of College gift card also, in my opinion, really helps people when they are trying to shop for older kids. Babies, toddlers and littler kids seem to have wishes and toys that come in all price ranges, and it's pretty easy to get them a fun present on a holiday or birthday. As kids get older? They want less "stuff" and more expensive things, but its also the time when most people are like oh hey, we'll get them a gift card. It's hard sometimes to think of fun or oh wow gifts, and that's ok, but this is a great present because it helps them to secure their futures. I'm here to say, why not do a gift card, but half the amount, and split the difference with a CHET Gift of College Gift Card?
1997, The State of Connecticut launched CHET to help families save for future college costs. The idea of college – let alone paying for it – can be a daunting task for families. I don't know anyone who's blissfully unaware of just how pricey higher education- at any level- is now, and for those of us still years out, it's quickly overhwelming trying to think about just how to send our kids to post high school learning. Trade school or college- it's all an expense, so why not split the gifting and help them pay their way when the time comes?

Starting early and saving often can help families limit the financial impact down the road. There are advantages for Connecticut families investing in a CHET account. Funds that are deposited into a CHET account have tax advantages and can be used for qualified education costs (i.e. tuition, books).
What are your favorite gifts for kids that aren't toys? Have you ever thought about giving something like the Gift of College gift cards that CHET offers?
Enter to win a $50 CHET Gift of College gift card on the form below!