You know that feeling when you just can't wait for tomorrow? When you're with friends, and you're talking about all the fun things that could happen? We love that feeling! So let's do all the cool stuff you imagined – like trying a bunch of new things, making new friends and sharing what makes you smile. We'll count down to the next day  – and the next one, and the next one – together.

This is a sponsored conversation about being a Girl Scout Leader and their #ICantWaitTo campaign to encourage more adults to be involved in volunteering to help with Scouting.  Opinions are my own!
On Tuesday, I'll start my third year being a Girl Scout Leader.  This is our second and last year as Brownies, and at the end of the year, the girls will cross a bridge and become Junior Girl Scouts.  I can't wait to see it.  I really can't.  But first?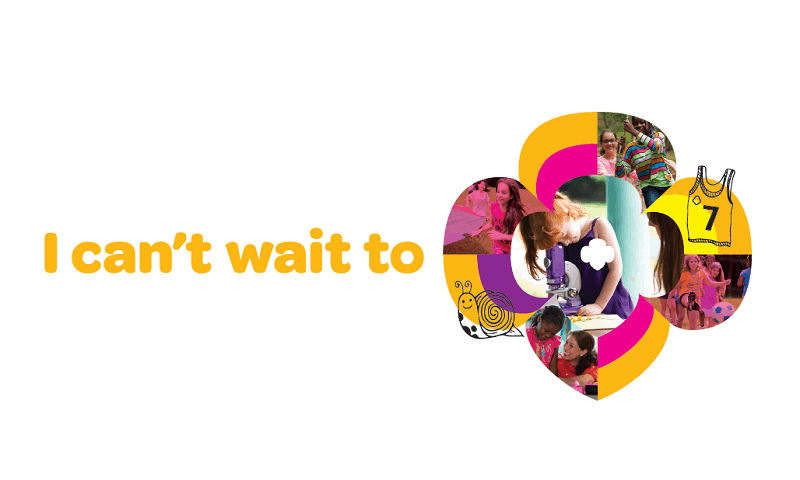 I can't wait to…see my little Brownies.  I really can't.  I haven't seen some of them since last spring and I've missed them.
I can't wait to… see what we explore and discover in our meetings.  It's always an adventure doing anything with kids- you can't ever know what to expect.  It's fun and exciting and I can't wait to see what happens next!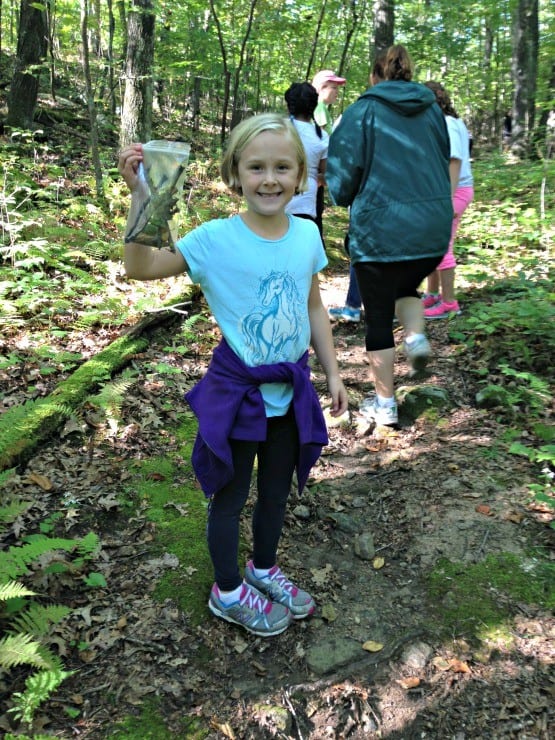 I can't wait to…GO on adventures with my little Brownie scouts this year.  I'm in the process of being certified so we can do field trips and adventures, which opens so many doors for so much fun!
I can't wait to talk with my girls and see what they would like to do to give to others in our community. I've got some ideas in mind, but it's their troop and I want them to feel like they are a very important part of the decision making process.
I can't wait to get to know my 2 new co-leaders more.  Both are wonderful women and I can't wait to spend time with them!
I can't wait to see bonds formed and friendships made- with the girls, the leaders, the parents, and with me.
I (even) can't wait to spend time planning for our meetings.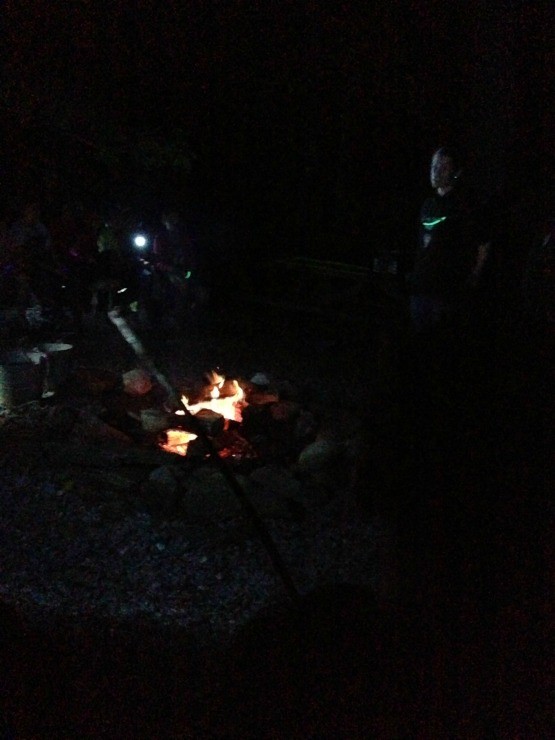 I can't wait to bring my troop camping again next fall with the rest of the scouts in our town.  We had tons of fun this year, I can't wait to see how much fun we have next year!!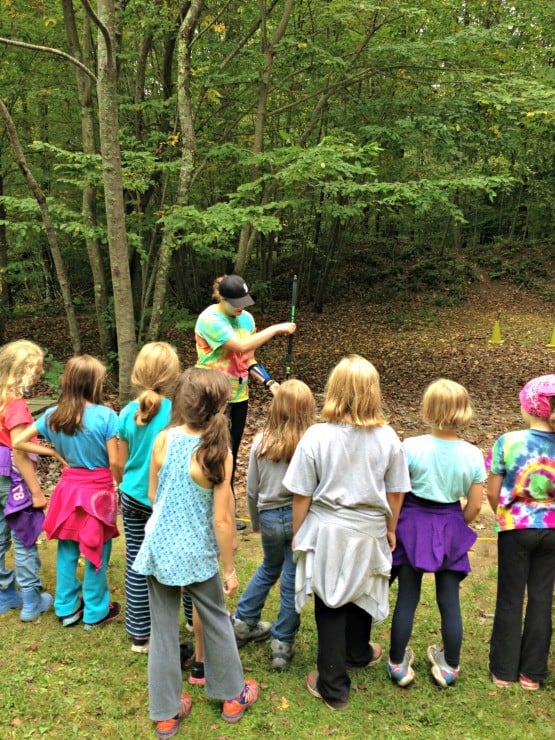 I can't wait to bring my daughter to Girl Scout camp for her first overnight adventure next summer.  Having spent a weekend there, she's really quite excited to go back and do it for a whole week.  I can't wait to hear all about her experience.  I spent 10 years at summer camp and those memories are some of the best moments of my life.  I love that my daughter will experience something similar!
You might wonder why so many "I can't wait to…" sentences in this post.  Well, this year the Girl Scouts are doing a whole campaign surrounded by the idea of "I can't wait to…" and it really got me thinking.  Before I really got into the leadership thing, I thought that Scouting was fun.  I'd done it as a kid but not for too long.  When my oldest started Kindergarten she was asking from day one to PLEASE PLEASE PLEASE be a Daisy Girl Scout.  She learned that Girl Scout Promise in about 4 seconds and the Girl Scout Law in about a week.  She loved it then and she loves it now.  Her love of Scouts really has opened my eyes to the fun and wonderful things that Girl Scouts can offer to girls and parents.  I've learned through leading scouts that there's so much more
Scouting isn't just a club, or a meeting.  It's almost a way of thinking.  It's sisterhood and it's strength, it's creativity and it's friendship.  It's working together for a common goal and giving others a hand when they need to get up.  Its where over 3.2 million girls all over the world go to build courage, confidence and character and how to make the world a better place.  For more information on how to join, volunteer or reconnect with, or donate to Girl Scouts, call 800-GSUSA-4-U (212-852-8000) or visit www.girlscouts.org/join.
So where do I fit in on the "I can't wait to…" campaign? It's easy. I'm a volunteer leader.  Without volunteers, there can't be scouts.  Most of the Girl Scouts are in the K-5 age range.  They are littler.  They are enthusiastic and excited about anything and everything.  But they need adults to help guide the way and channel that enthusiasm into something more, to learn the Girl Scout way, to learn courage and confidence, and character…and to learn ways to make the world a better place.  It's the leaders who teach the girls.
Even if you aren't able to commit to being a leader, there are SO many ways you can support the Girl Scouts.  You can, of course, support their fundraising efforts, but the biggest way you can support Girl Scouts is by participating.  Be a driver for troop events.  Help run one of the fundraisers.  Volunteer to help teach the girls in a local troop a skill or talent you have.  Share your work with them.  Make it real and be approachable and you'll probably find that the smile on your face is as big as the ones you see on the Scouts' faces as you spend that time with them.  Giving your time to a Girl Scout troop is rewarded in so many ways- for me, it's really just good for my soul.
Ways others have supported my own little troop: Older scouts came and taught our little Brownies line dances they'd be doing at the Someone Special Dance.  The older girls got to lead and shine in the moment- the younger girls got to see great role models, learn some fun dances, and spend time with older Scouts.  Paramedics came with an ambulance and did a talk with the girls about safety, First Aid and emergencies, and even let the kids explore the ambulance.  Do you have a special paint technique?  Do you work with service dogs?  Perhaps you work at a local dentist office and want to talk with the girls about taking care of their teeth.  Maybe you decorate cakes and cookies and want to share that talent with the girls. There's SO many ways that you can help support the Girl Scouts- and it's so much fun!  They just need adults to be there, be present, guiding and teaching them and being positive role models.
Girl Scouts Website – http://bit.ly/191NgQb

Girl Scouts on Facebook – http://on.fb.me/1fL5Fln

Girl Scouts on Twitter – http://bit.ly/18t1maX
I can't wait for Tuesday- for my third year as a Girl Scout Leader!  Are you involved with Girl Scouts at all?