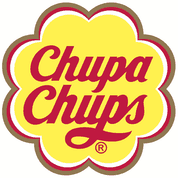 Want to take a little trip to Nostalgia Lane with me?  Do you remember Chupa Chups lollipops?  Chupa Chups lives by the "Life Less Serious" philosophy to sit back, relax and take time to enjoy all the quirky and funny things in life while enjoying a Chupa Chups.  Now you  can head to Camp Chupa Chups (with or without your own Chupa Chups lollipop) along with Chupa Chuck aka "Chuck" the mascot to play "Give a Dam" on your iPod, iPhone or iPod Touch!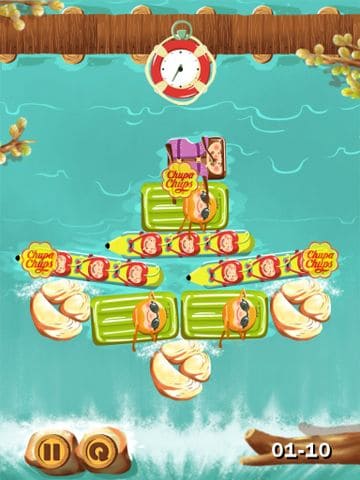 In Give a Dam, you have to save the Chupa Chups with mascot Chuck by guiding them down a dangerous river full of treacherous obstacles!  This games combines physics and fun but watch out, because make one wrong move and the little lollis will plunge down the waterfall…there are 120 levels so you are sure to get a lot of enjoyment and brain exercise with this game!

Game Features:
 120 ultra-awesome levels to be unlocked!
 Specially animated Chupa Chups flavors with long rotating limbs!
 Challenge your creativity as you help flavors to keep afloat in a million
possible ways!
 Nice brain teaser with hours of fun!
 With no definite way of solving each challenge you can test your skills
by tweaking, exploring and replay levels!
 Be rewarded with lollipop sticks to complete the whole dam so that the
flavors can swim freely!
 Kid friendly and enjoyable for adults as well.
 Very cool and funny music that was specially composed to accompany
the game.
 Free updates!
 Available on IOS – iphone, ipod touch and ipad.
>
 Game is available for free on the Appstore – with some locked levels
that could be unlocked by sharing the game on facebook, writing a
review and by simply liking the fanpage.
I think the whole idea of this game is fun, whimsical and cute. It's definitely a game you can play over and over again, because you can try new things and not get bored.  It isn't a game where you complete a level and don't feel a need to go back.   The graphics are great, very clear, the music goes really well with the background and the gaming itself.  The images are very retro and really do feel like you are back 20-30 years-but while the game looks like it's 20-30 years old by style, it's definitely modern and fits right into the modern app era.
My 7 year old is really loving the logistics of this game and trying to figure out the best ways to get the lollis down the river without harm.  Its a fun, challenging game for her to play that is 100% worry free for me- no content concerns at all!
I really, REALLY like that you can unlock new levels without paying cash.  So many times I have found "free" apps that are free, but what you are able to do is actually quite limited and then you are kind of tricked into buying it anyway so you can enjoy more of it.  It's nice to see that by interacting with the app developers on Facebook or by sharing, reviewing the game, etc. that you can unlock more levels.  Refreshing, really.
You'll want to connect with the Give A Dam Facebook Fanpage so that you can share know how you feel about the
game, what you and your kids would like to see in the game, any of your suggestions, tips and tricks, etc.  Perhaps you'll also find a way to get past something that's got you stuck in the game too! The fanpage is planning to have quizzes with people getting  a Give A Dam character or other kind of fun treats! (The forum for discussion is in a tab on the fanpage for Give a Dam).

The Give a Dam game became available at the app store on November 5th.  Download it today!