One of my most favorite songs of all time is Twila Paris' "It's the Thought That Counts" and I can tell you that I've never once heard it without feeling inspired to do for others.  So how do we actually GIVE the gift of caring to our children, our friends, our families?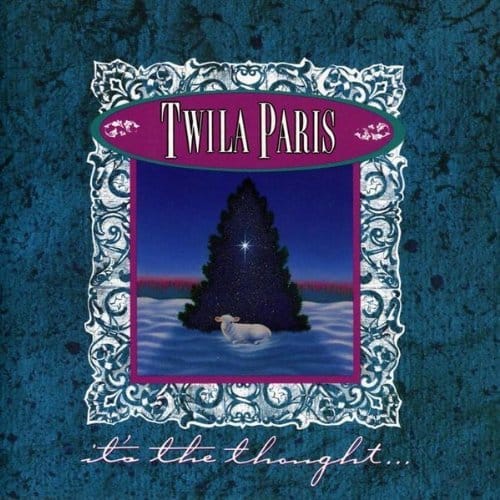 In my world, growing up, I learned how to give by watching my family give to others- my parents opened their home to anyone who needed a place to go, on every single holiday.  Last minute? No problem.  My parents always found a way to have some kind of special surprise under the tree for anyone spending time at our home over Christmas.  But it was more than that- more than just Christmas, or holidays I mean.  They taught us how to care by example- when someone had a loss in the family, or was sick… we helped.  We cooked, we babysat, we ran errands.  We were there, to support and care. I remember when my cousin came home from a tour in Iraq and my parents offered her the use of our lake house for a week.  Just because they knew she might need a place to chill and kind of recharge, reconnect with her family.  It was in these acts that we kids learned how to give the gift of caring.
One of the ways we, meaning my husband and I, try to show our children how to give the gift of caring is also what my parents did.  When our old neighbor calls and needs her gutters cleaned, off my husband goes.  She's elderly and hasn't got anyone else to do it.  When a coworker needs to move a heavy piece of furniture- my husband goes.  When a friend needs an hour of quiet, we watch her kids.  When we see someone struggling, we offer help.  Sometimes, we just offer a smile or a kind word.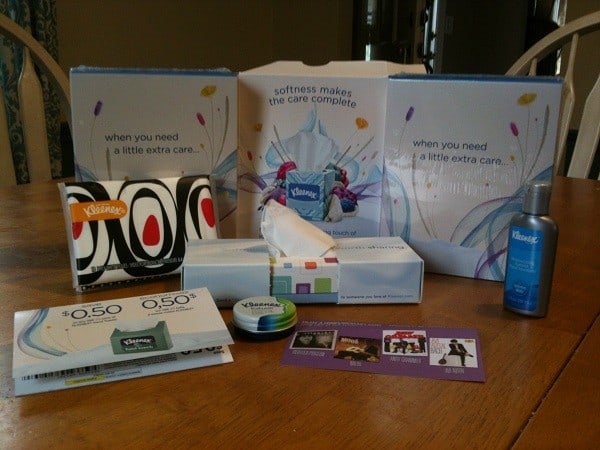 A simple way we can teach our children the gift of caring- giving them what I think is one of the best gifts we CAN give them, is by doing.  Even fun little things like sending one of the Share the Softness packages from Kleenex is a way to help teach our children the gift of caring.  Kleenex is still running the promotion:   visit your local retailer, purchase a Kleenex brand bundle pack and redeem the code on the box. Then simply visit Kleenex.com and follow the directions to send a Care Pack to someone who needs a little care, while supplies last.
Other things we do with our kids: baking goodies for elderly neighbors, visiting with neighbors, holding doors, smiling, sending a card or note in the mail when we think of someone who's not so close by.  There are so many ways we can give our children the gift of caring, don't you think?
How do you think we can give the gift of caring? 
"I wrote this review while participating in an ambassador program by Mom Central Consulting on behalf of the Kleenex brand and received product samples and a promotional item to thank me for taking the time to participate."
0