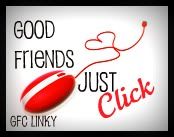 Let's be friends, link, click, and connect! No rules! Now just follow as many as you can on the link below and become friends- because you know, blog friends are some of the best friends you can have in life -just ask us! Leaving comments is a plus on your way to new friendships. Stumbles, Tweets, and FB Likes are a great way to show love too! Thanks for stopping by and hope to see you around soon-(like every Tuesday!) A Mom's Take, Queen B, Dealicious Mom, Mom to Bed by 8 and Guest Host The Thrifty Things! Good Friends Just Click – Google Friend Connect Blog Hop!



get the InLinkz code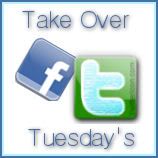 Welcome to Take Over Tuesday, a Facebook and Twitter hop, hosted by Closer to Lucy, The Thrifty Things, and 3 Princes and a Princess 2. Each week we will have either a Twitter or Facebook Hop. This week, it's Facebook.
Leave your Facebook link in the linky and follow the hostesses. We will follow you back.
Follow as many people as you like and leave a comment on their page to let them know you are a fan. Remember, following back is appreciated!
Each week we will pick a guest host to be in the number four spot. This week's guest host is This Mama Loves Her Bargains
If you'd like to be our guest host, just follow these rules. Make a post about Take Over Tuesday on your blog. Grab our button and the code and add it to the post. Let us know you followed us. We will pick a random person each week to help us host. Start hopping and have fun!