I love making crafts with and without my kids.  Pre-kids, I had so much time to scrapbook and make photo projects, and to be honest, I've missed doing it.  Recently a friend of mine, Jen, introduced me to the world of making a paper lunch bag photo album , and I love them so much I felt like I had to share with you all!  You can do these without photos if you want- what a cute idea for kids to make and showcase their own story for mom or grandma, or for a friend, and tuck momentos into the bag openings!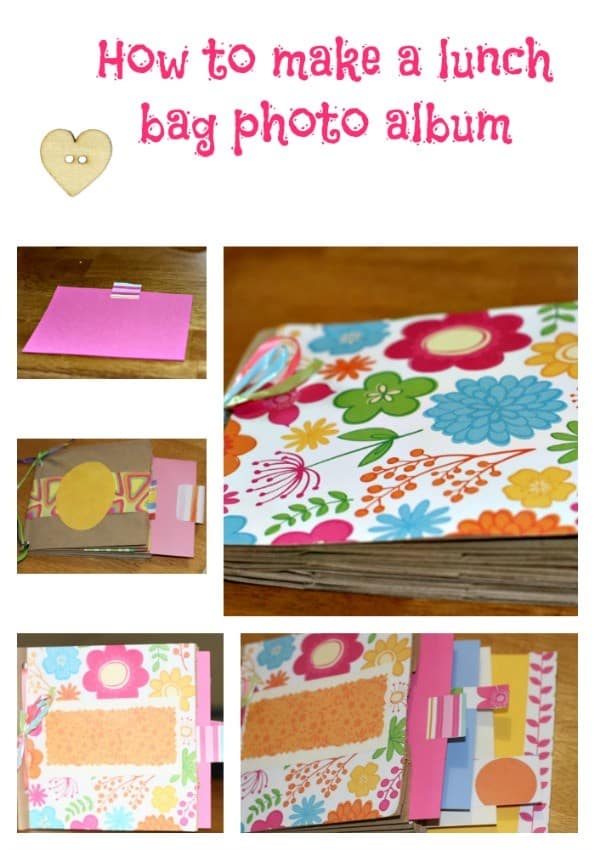 One thing I love about this project is that most of it can be done with things most of us have at home already, and little kids can make one too- we've made several and as long as I can get the holes punched and tie things together, my 3 and 5 year olds can do the rest solo!
Supplies:
paper lunch bags (I used the larger size in brown but you can use any you want- usually something everyone has at home already!)
adhesive (we're big on Elmer's for adhesives in this house and used their glue sticks, glue-all and glue dots for this project)
scissors
hole punch
ribbon- curling ribbon, grosgrain, really anything works! twine or raffia can be used as well
scrapbooking paper (again, you can just use any paper you have, although with photos acid/lignin free is definitely best)
Assembly:
Step 1: Gather your supplies!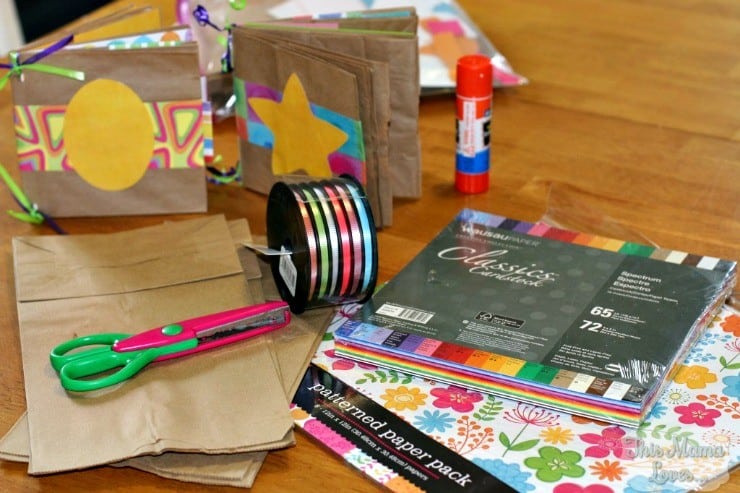 Step 2: Stack your bags (3-4 works best, 4 will be a little tougher to get your hole punch through) alternating the stack with open end, closed end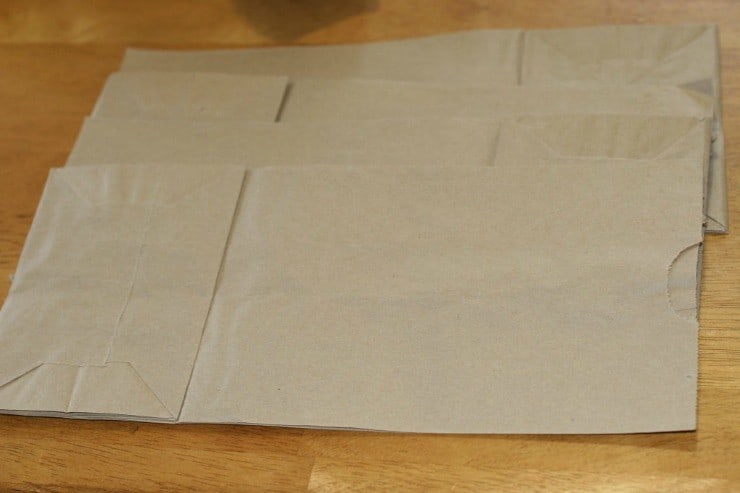 Step 3: Fold stacked bags in half (you want a good crease if possible just so it helps stay in position when punching the holes)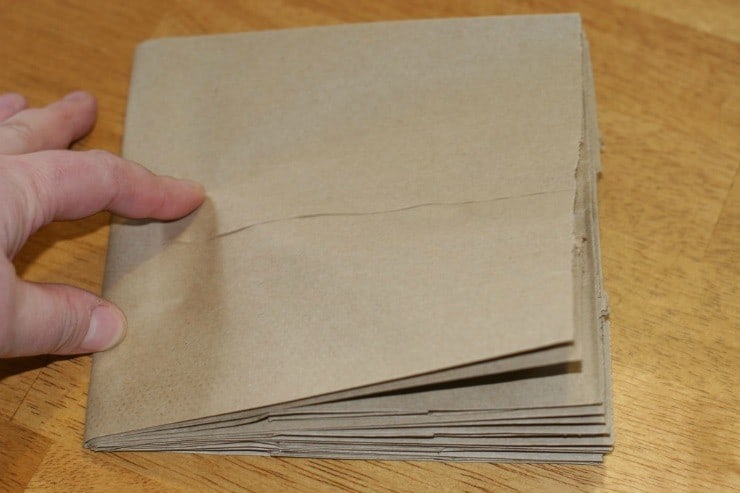 Step 4: Punch holes so you can get your ribbon to tie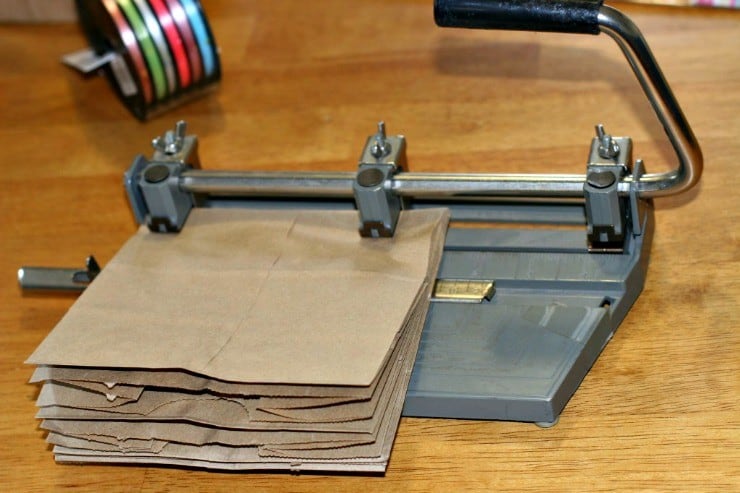 Step 5: Tie ribbon through holes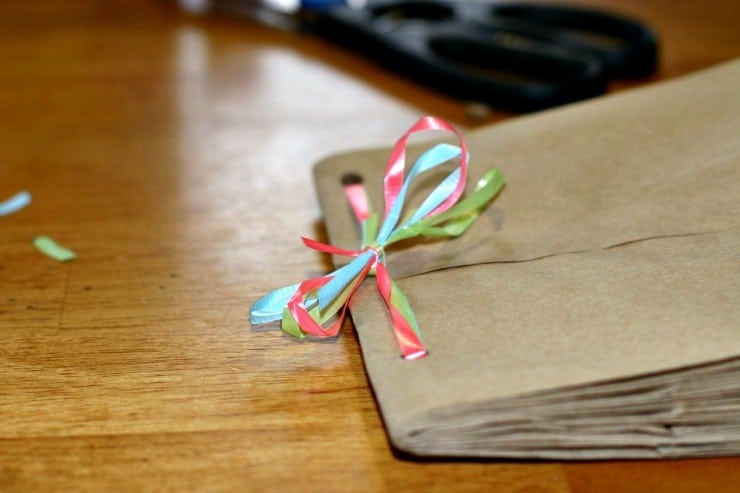 Step 5: Decorate (we used $1 scrapbook packs from Target- 6 pages all coordinating but you can really use just about anything)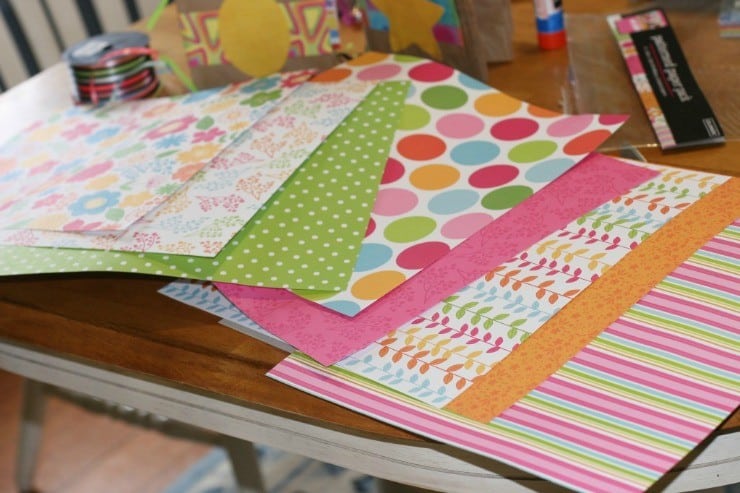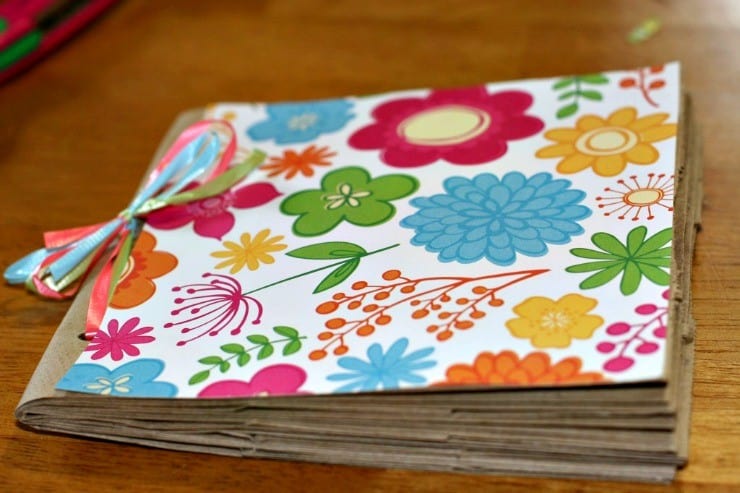 Step 6: You can also do some cardstock or double up paper to cut to the size of the bag opening and tuck in for extra photos.  We like to put a tab of some sort onto  this to make pulling it out easier.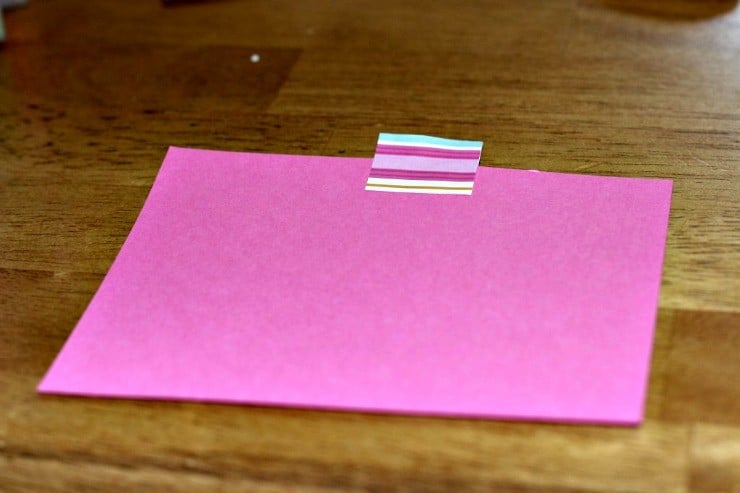 Step 7: Add photos, stickers, writing if you like- or let the kids write a story or poem and illustrate it and mount those onto the pages, and VOILA!

is is SUCH an easy craft and so much fun to do, and a really nice way to make a gift from the heart that will beenjoyed for a long time.   You can really dress these up with fancier supplies and tools or keep it fairly simple as we do.  There's plenty of time to make one for Mother's Day if you'd like!
(Some samples of product were received, but all opinions expressed within are my own)