This Goodbye Christopher Robin movie post was sponsored by the Role Mommy Writer's Network. All opinions are 100% my own.
When I was a little girl, my grandma's house was one of my favorite places to be. She had all of these magical stuffed friends to visit with, and I KNEW they were magical because they were made like no other stuffed animals we had at my house, nor any I'd seen elsewhere. But they also inspired hours and hours of play for me, and I had so many adventures up in that second floor apartment with those special friends. Grandma always loved to read stories with me, too, and she had a special love for Winnie the Pooh. I may be 43, but I can tell you that opening any book about Christopher Robin and Pooh brings me right back to that plastic covered sofa fabric that I'd inevitably fall asleep on as grama read story after story to me.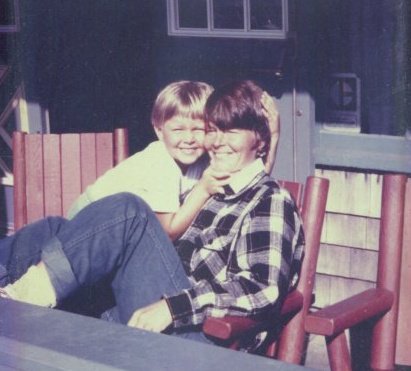 My mom loved Pooh almost as much as my Grandma did. It's one of the few things they shared a love of, besides us kids. Theirs was an estranged relationship, and it's funny how something so simple could bring them together to common ground. I know that as each of my nieces and nephews were born, mom always found a way to include something Winnie the Pooh in the gifts for new baby. There's just something so sweet and nostalgic about Pooh and Christopher Robin that captures the very essence of childhood, something that stands every test of time.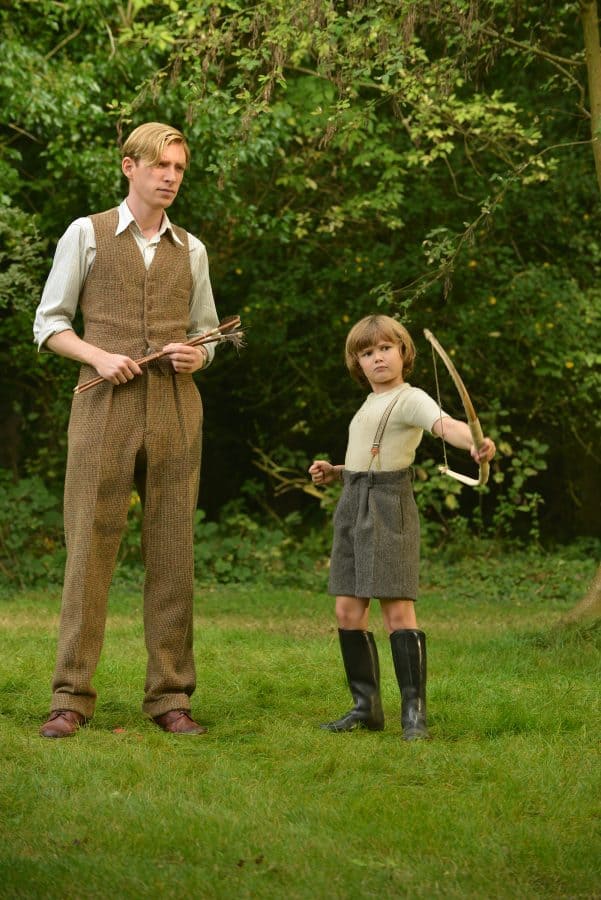 When my kids were little, we read Pooh stories. We've played Pooh sticks probably eleventy million times. We watched animated movies and shows about our beloved friends in the Hundred Acre Wood. That's up to 4 generations of my own family who've loved this silly old bear, and with my family growing into another generation (I have a grand niece and a grand nephew now!), I know that we'll be retelling the tales of Christopher Robin and Winnie the Pooh yet again. I also know we won't tire of it.
Goodbye Christopher Robin is a new film from Fox Searchlight Pictures that's captured my heart, and I anticipate will capture yours, too. It's not quite the Hundred Acre Wood, but a movie that'll evoke all the feels for you and also give you a look at the relationship between the real life Christopher Robin who inspired the characters and books, and his dad who wrote them. Will Tilston is cast as Christopher Robin and he's just exactly as I always imagined Christopher Robin to be, so I feel like it's all just magical. (Plus, I had the exact same haircut until I turned 11).
You can catch #GoodByeChristopherRobin in select theaters on Friday, October 13!

GOODBYE CHRISTOPHER ROBIN gives a rare glimpse into the relationship between beloved children's author A. A. Milne (Domhnall Gleeson) and his son Christopher Robin (Will Tilston), whose toys inspired the magical world of Winnie-the-Pooh.  Along with his mother Daphne (Margot Robbie), and his nanny Olive (Kelly Macdonald), Christopher Robin and his family are swept up in the international success of the books; the enchanting tales bringing hope and comfort to England after the First World War.   But with the eyes of the world on Christopher Robin, what will the cost be to the family?
Who will you be going to see Goodbye Christopher Robin with?