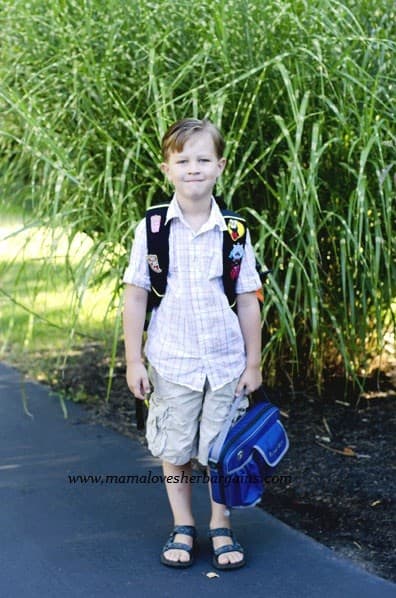 So we had a party to check out the new Gutzy Gear products.  Or rather, we were supposed to.  Dates kept changing and people kept having to cancel and we ended up having a few small get togethers to check out the Gutzy Gear.
Gutzy Gear is a great, new way to express yourself by customizing your backback, sports duffel, messenger bag, and more! Gutzies are cool looking removable patches. Gutzies stick to a Gutzy strap cover that you put wherever you want to go Gutzy! With 56 Gutzies in a series and new Gutzies constantly being introduced, you can collect and trade a world of Gutzies. But Gutzy Gear is even more… Gutzy Gear is a lifestyle! Gutzy Gear is about showing the world who you are, taking chances and being the best YOU you can be. So wherever you are, whenever it is, whatever the plan…
My son reaaaaaaaaaaaaaaaaaaaaaally wanted a new backpack this year.  The problem for him was, he had a really nice backpack and it is in perfectly good shape, is definitely big enough for what he'd need, and I wasn't buying a new backpack just because he wanted one.  Instead, I sewed patches strategically and voila! Just like new.  It wasn't enough to get him excited- until we had our first little Gutzy Gear get together.  Now, he's excited.  He still only has 2 Gutzies on, but he loves it.  He's anxiously awaiting Spider-Man Gutzies in the mail, and then he'll be one happy little guy.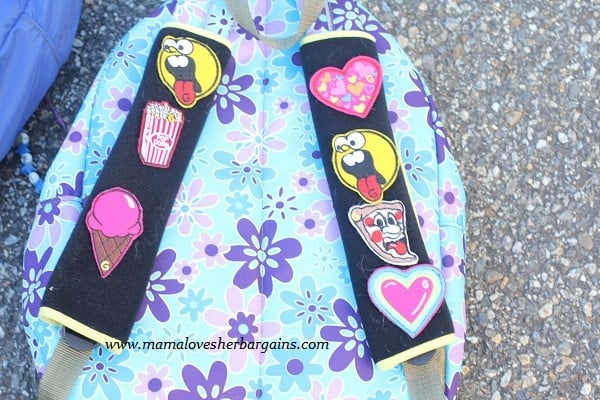 I am loving the whole idea of the Gutzy Gear.  Kids who have a  style of their own, kids who have a hand-me-down or older bag, kids who love to trade things (around here, kids trade anything that's physically able to be passed from one hand to another on the bus…), and kids who just like to have fun….they all can enjoy Gutzy Gear!  They are affordable and they are fun, and its even fun for the adults to watch and see how the kids set them up, move them around, swap them, etc.
Gutzy recently came out with what I would imagine will be the first of many series of character Gutzies- including Spongebob, Avengers, Sonic and Monster High.
Thanks to Gutzy Gear and Mom Select for the Gutzy Gear and Gutzies to share with several friends- I love seeing the kids out and about with their bags all adorned!
0