I have my phone…and my iPad, and we have an iTouch, but we're kind of lacking in apps.  I mean, I have the important ones (email, Facebook, Words with Friends) but clearly I'm missing many.  So what are your faves?  Have you found any super cool apps you love? I asked friends and readers and here's what they suggested, along with some of my faves.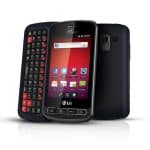 My Fitness Pal– Yes, folks, once again This Mama Loves Her Bargains for sweets and junk food and it's time to get busy…at the gym.  I'm hoping that THIS app will help keep me on track, especially since I have friends holding me accountable.  If you would like to also be held accountable, please feel free to leave me your MFP link.  I haven't YET downloaded it but when I do I'll update with my link.
This flashlight app would be really, really cool for when the power goes out- which in my town, happens all too frequently…and last year, for many, many days twice in just a few months' time.  Don't worry, there's a flashlight app for Apple users too!
Audio Memos– an app that lets you record lectures, interviews, etc.
Bump App- If you and I want to share a contact or pic or something, I open up bump and select it. Then we fist bump and it transfers to your device (Thank you Julie for this, I will be bumping with you shortly…)
Photos- Smartseed, Awesome Photo- I know there are others- many even let you edit and/or enhance photos.  What have you tried? What do you love?
Color Note which is a phone post-its app (Thank you Christie for THIS new addiction)
Zedge for ringers and wallpapers
My Cycle (menstruation/fertility) & Womanlog (mens/fertility)
 Songza and Sound Hound
Kindle 
Zello – makes your device a walkie-talkie!
Grocery Gadgets
If you ever need help with your android, there's an android forum where you can ask questions and get answers.
0