One of my favorite things to do is make a huge ham for Christmas dinner- not just for Christmas but for the leftovers.  Comfort foods abound with ham and this recipe is no exception…My family devoured this one tonight and I just had to share! Making this leftover ham recipe in a cast iron skillet is a really easy way to get more iron into your family's diet- something I try to do at least 2-3 times per week.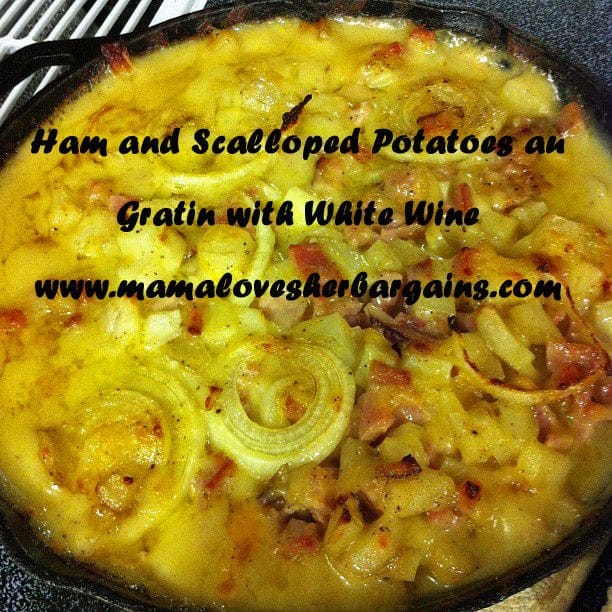 Leftover Ham and Scalloped Potatoes au Gratin with White Wine
Ingredients:
4 cups diced potatoes
3 cups cooked, diced ham
1 onion — my kids (and me) don't like onion, but I like the flavor they add and my husband enjoys, so I cut them nice and thick and lay them on top
3 TBSP butter
3 TBSP flour (all purpose is fine)
1/2 tsp salt (to taste)
1/2 tsp black pepper (to taste)
1/4 tsp garlic powder (or add more to taste)
1/8 tsp onion powder (optional- I prefer the real thing)
1 1/2 cups milk (want to be rich?  use whole milk.  want to save calories? go lighter. your choice).  (don't want wine? use 2 cups milk)
1/2 cup white wine
1-2 cups cheddar cheese (I usually buy shredded, but if you like to shred yourself, have at it).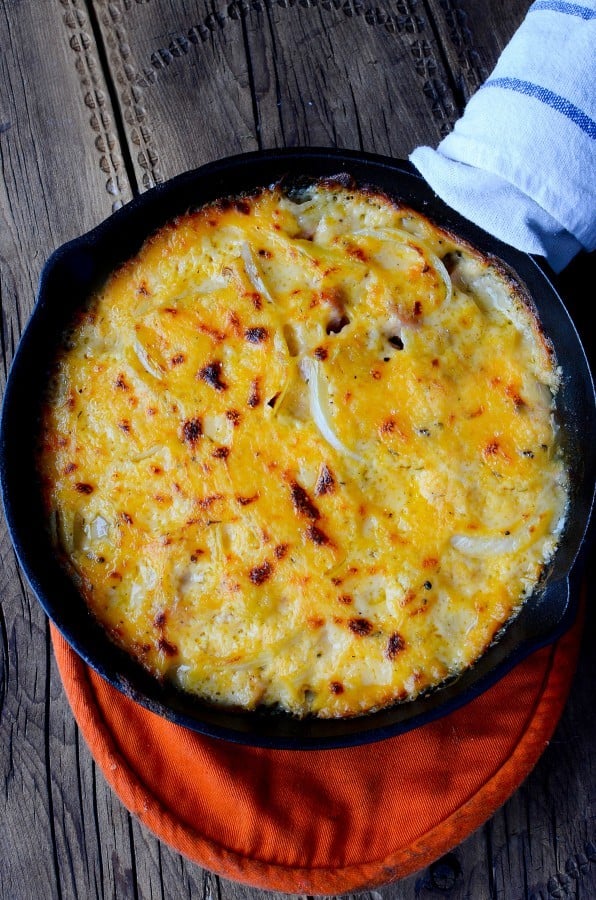 Directions:
Preheat oven to 350 degrees
Peel and dice the potatoes- I just toss them right into my cast iron skillet.  (Cast iron cooking is a great way to get some extra iron into your family diet without any extra effort).  Place the onion slices on top of the potatoes/ham.
Dice your ham- toss it in with the potatoes.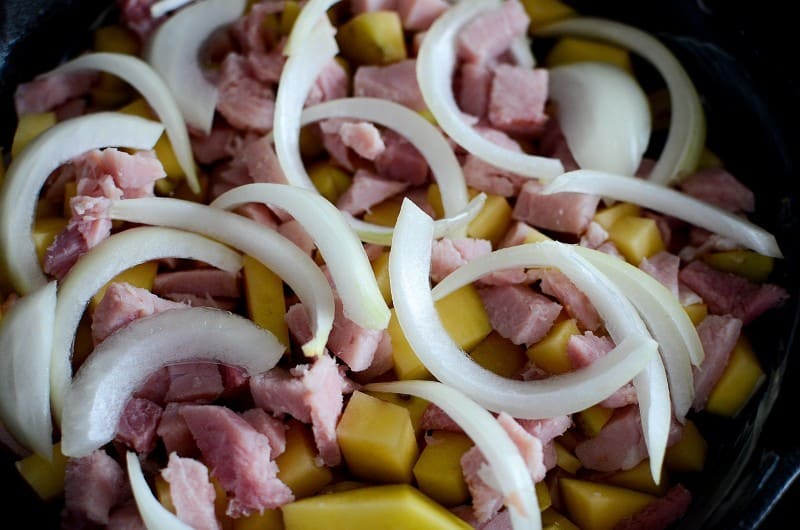 On your stovetop, melt the butter in medium sized saucepan and add the flour, whisking it to make a roux.   (Look at my fancy word!).  Slowly add the wine, the milk and bring to a simmer.  Remove from heat, add the cheese and stir with whisk while the cheese melts.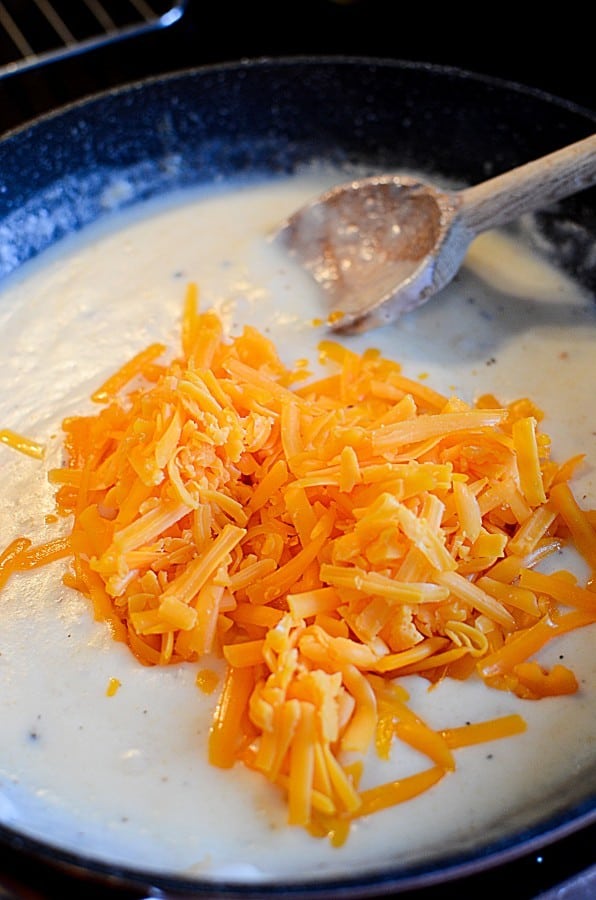 Add spices as cheese melts, using whisk to stir cheese and blend spices at the same time.
Once the cheese is melted, pour the sauce over the ham, potatoes and onions.
Cover the pan with foil and bake about 1 hour until potatoes are softened- then remove foil and bake about 15 minutes until it's got some pretty brown spots and is all bubbly.
Serve with a light salad!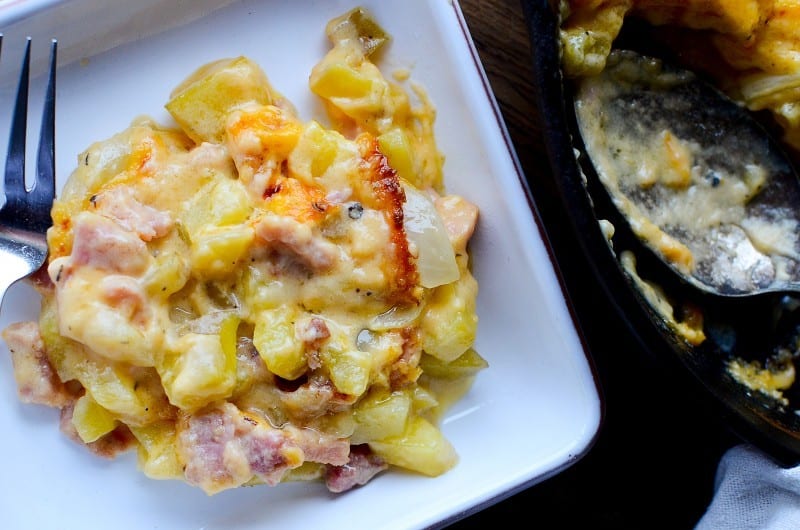 ** The cast iron holds its heat for a long time- so if you are serving to kids, get their food onto a plate to cool a few minutes before it's time for them to start eating.**
What are YOUR favorite leftover recipes?