Last year for Christmas Ella received a smartphone.  She's an awesome kid and it was an awesome gift.  She's been really great this last year about how she's using it and what she uses it for but she is getting older.  While she's still an awesome kid, as kids get older they get more curious and tend to explore and test the limits.  She also has more friends with smartphones and devices and with that comes other kids who encourage her to explore and test the limits.  She hasn't done anything wrong with her smartphone and while I'm really confident that she wouldn't, we're going to set some additional ground rules and talk about privacy, and online safety just to be safe.  Having this talk can be really awkward but Smart Talk has a new way to make that not so awesome conversation about online rules, privacy, and safety much easier so we're having the smart talk about smart technology use as part of a sponsored campaign.  Opinions are my own.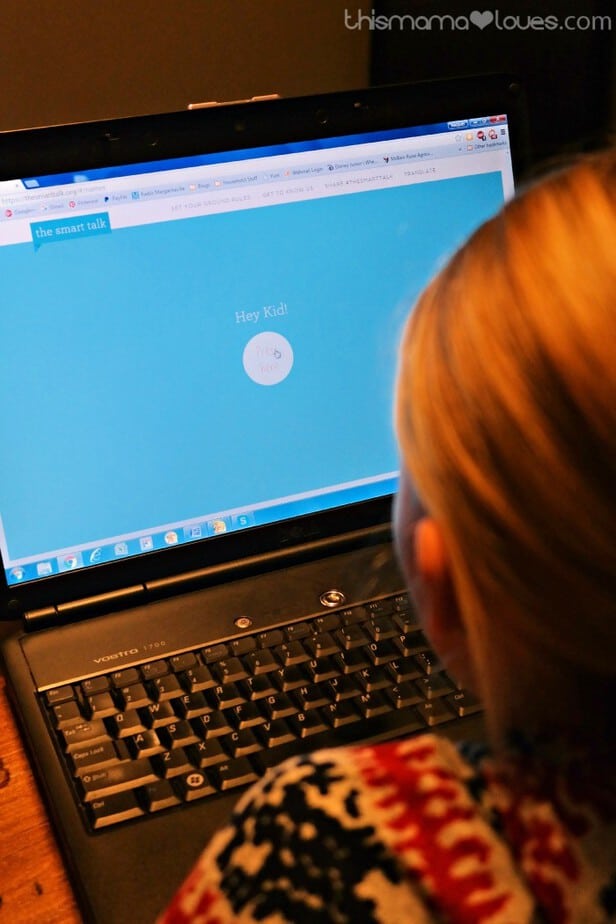 Having the Smart Talk about Smart Technology Use
LifeLock and the National PTA's Smart Talk campaign gives parents and kids the opportunity to get together to have an easy, and clear, conversation about all the devices the family uses and how to be safe and responsible while online with them.  In most households these days it seems smart devices – phones, tablets, computers and such – are a huge part of everyday life.  Parents and kids not only talk about being safe and responsible online, they create a contract together that governs smart technology use.
We decided it was time to have The Smart Talk with Ella.  She's almost 12 now and while we were at it we had the talk with Emmet too since he is 10 now and using a tablet and other devices on a more regular basis.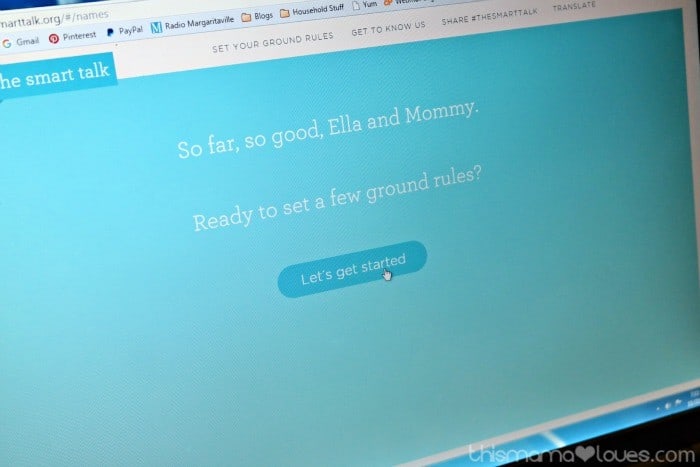 The Smart Talk covers a lot of ground and it gave us the opportunity to talk about topics that we otherwise might have missed or might not have known quite how to talk about.  We talked about safety and privacy – what is okay to share and avoiding over-sharing.  We talked about being respectful online and that means never saying something you wouldn't say to your teacher or grandma.  We also talked about social media, apps & downloads, and texting & calling.  We decided on limits and times that these are okay, what's appropriate and allowed.  We also talked about videos & cameras and appropriate use.  Maybe the most important thing we talked about was reputation and respect and that included the discussion about online bullying – something that is a little harder to know how to bring up I think.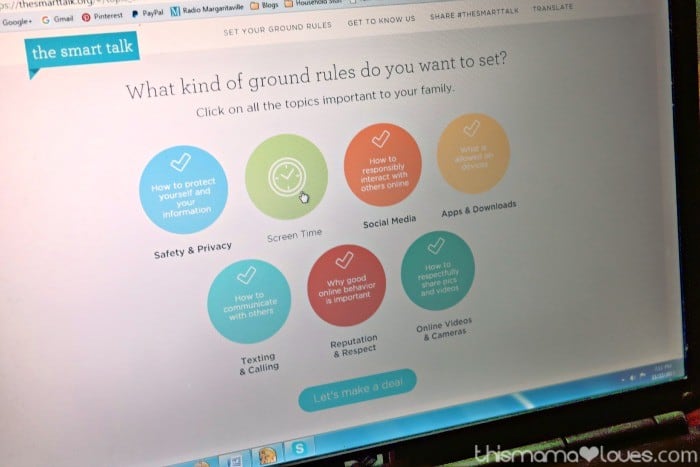 After we created the contract it summarized it for us and gave us the opportunity to print and sign it, complete with everything we talked about and agreed upon.  I enjoyed our conversation as we created the contract and I'm thankful that The Smart Talk made it so easy to have such an important talk with my kids.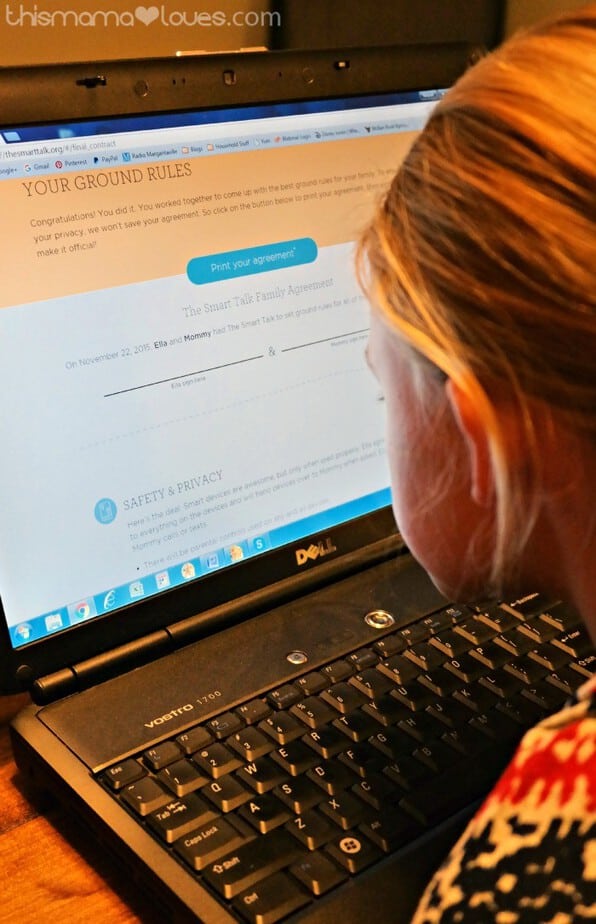 We agree to honor the rules we created and we will review them and the contract twice a year (you can set the time to review more or less frequently if you like).  Kids change and so do their interests, friends, and outside influences.  Having the smart talk as they grow and change can keep us feeling comfortable talking about things that otherwise might be difficult.
Have you talked with your kids about online safety & privacy and set rules?  Do you have a "contract" with them for smart technology?