Hah! Here's a post topic you won't see from me very often- at least not in the "Makeup" area.  Although I am trying, really trying, to make an effort to get something on my face.  I'm turning 37 this week and recently realized, I look like I'm turning 37.  Being a mom has aged me. But I digress.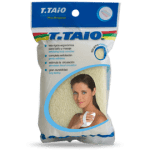 T.Taio exfoliating ergo-body scrubber- oh, I love this.  Exfoliating and cleansing all in one, I don't have to even GET soap out, because it is, as I say, presoaped.   Plus I can exfoliate and cleanse in one step!  Also SUPER affordable at just a few dollars each.
Judith August's Everything Pencil (I can't say enough about this pencil.  I love it.  I have eleventy-million moles and this is the ONLY thing I've had that really and truly minimizes their appearance.  I love it.  Or rather, I've loved it to pieces (or one piece).  Its gone. I'm going to order another soon- probably 2 in a darker shade for summer and my pale shade for winter.  This thing is AWESOME and worth every cent.  Maybe more.
The Everything Pencil™: Camouflage Makeup Concealer for Face & Body that Covers Up Everything… For Everybody… Every Day
Quick & Easy Coverage for Your Life on the Go!

Under Eye Circle Concealer
Cover Up Makeup for Age Spots
Scar Cover Up Makeup
Broken Capillary Cover Makeup
Bruises & Birthmarks Concealer
Spider Vein Cover Makeup
Coverage Makeup for Scars and Acne

It's also an Eye Shadow Base, Lipstick Lock & Highlighter
Six Corrective Colors Can be Used Alone or Mixed to Create Your Perfect Shade
Aloe Vera & Vitamin E Formula
Fragrance Free & Doctor Approved
Best Pencil Concealer, Scar Cover Up Makeup, and Age Spot Concealer
It comes in 6 different colors and each pencil comes with a free sharpener (which is great for me since I lose things like that almost instantly).  I feel like this is dummy proof- I cover my moles and any blemishes I have with the Everything Pencil, and then do my foundation (tinted moisturizer from Mary Kay with SPF in it) and a bit of powder to finish off.  I feel great and not like I'm wearing gobs of makeup!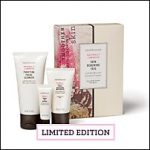 I'm loving the new bareMinerals Skincare line- Naturally Luminous Skincare Trio has been pretty good to my skin for the past 30 days.  I can't say I've seen much in the way of results although I do like the feel of my skin during and after use of the products- but I don't think 30 days is long enough to really experience a skincare product.
This 30-day cleanser, moisturizer and eye treatment trio is the perfect introduction to bareMinerals Skincare. Our Purifying Facial Cleanser removes makeup and impurities while also hydrating and renewing skin. Our Purely Nourishing Moisturizer keeps your skin moisturized and protected so you can have younger-looking skin day after day. Our Skincare Firming Eye Treatment, completes your routine, restoring firmness and reducing puffiness around the eye area. All 3 formulas are powered by our 100% pure RareMinerals ActiveSoil Complex clinically proven to deliver incredible skin-renewing benefits, including faster cell turnover, smaller-looking pores, increased luminosity and antioxidant protection.

Collection includes:

Purifying Facial Cleanser (60 mL / 2 Fl. Oz.)
Purely Nourishing Moisturizer: Combination Skin (30 mL / 1 Fl. Oz.)
Skincare Firming Eye Treatment (5 mL)

I am still smitten with my Tweezerman tweezers.  Seriously.  I don't know how people live without a good pair of tweezers.  I used to, but I've seen the light, and won't go back without a fight!  We have a pair up and downstairs- one for splinters and the like, and one for me, just me, in the bathroom upstairs.  I'm not likely to share it anytime soon, either.  Worth every single penny paid, in my opinion.

What health and beauty aids are YOU loving right now?

(Please note some samples provided for review- opinions as always are my own).
0