What you need before you start: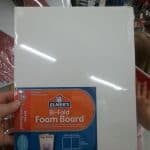 Elmer's Foam Board– we did the Bi-Fold Foam Board because that's what seemed to be a good size plus the kids wanted to make a card too
Elmer's 3D Paint Pens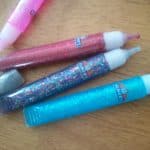 Sandwich Sized plastic baggies (otherwise your markers will be ruined during rain event #1)
Barbeque bamboo skewers (or metal ones- or something you can use for a spike) (we did 2 per sign)
Xacto knife to cut foam board into the number/size markers you want
Markers,  seed packets, crayons, stickers to decorate your markers with
Scissors, tape
Elmer's GlueAll (if you decide to adhere anything to your markers)
How To:
Open foam board packaging.  Decide how many markers you'd like to make and what size- an adult will need to cut these to size.  (I totally spaced on bringing the camera to the garage with me when I cut this but I'm going to assume this is OK)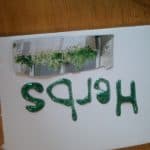 Once markers are cut to size, decide what you want to write for the label of each marker.  We did a word on each marker (2 on one, because they are in a separate garden bed than our large garden) with the 3D paint pens.  Once the markers are labelled and the paint is dry, decide how to decorate them.  We did a few methods just to give you an idea- this is where you can really have some fun- magazine photos, hand drawn pictures, stickers, seed packets- sky's the limit!!
Once the markers/pain/ glue  are dry, slip each into a plastic baggie so that if you hold the bag by the closure, the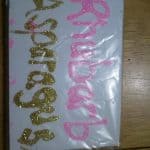 marker is right side up.  Seal the bag, tuck any loose bag under and around the back and secure with some good tape.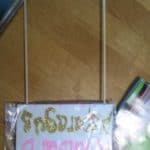 Stick a bamboo skewer into each side of the bottom of the marker- we did the pointy end right into the foam. 
Bring the markers out and put them in the garden to enjoy all season long!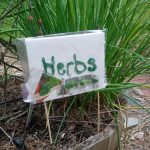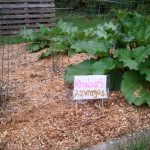 You can check out my whole shopping trip for supplies for this project:
"This project has been compensated as part of a craft recipe project using Elmer's #collectivebias" All opinions are my own."