Henry's Hard Orange Slushie
Hard sodas are kind of making a big splash right now… yep. I went there. But they are. It's also summer…and for me, summer means frozen anything and everything. I love slushies. Water slushies would make me happy too. But sometimes, you want to kick back and relax with friends and have a little grown-up drink… so why not have a little fun with it? This could easily be done with ANY kind of hard soda…so if orange isn't your flavor, grab whatever is. (College me is wondering what MadDog would taste like as a slushie, but I'm not going to find out…and I don't know if they even make that anymore)!?
Adding the ice and making this a slushie also helps to give more drink without extra calories or alcohol.  Just add some extra ice if you are like me and want to sip and enjoy without overindulging!  Adding more ice helps me to NOT overdo things and stay on my plan!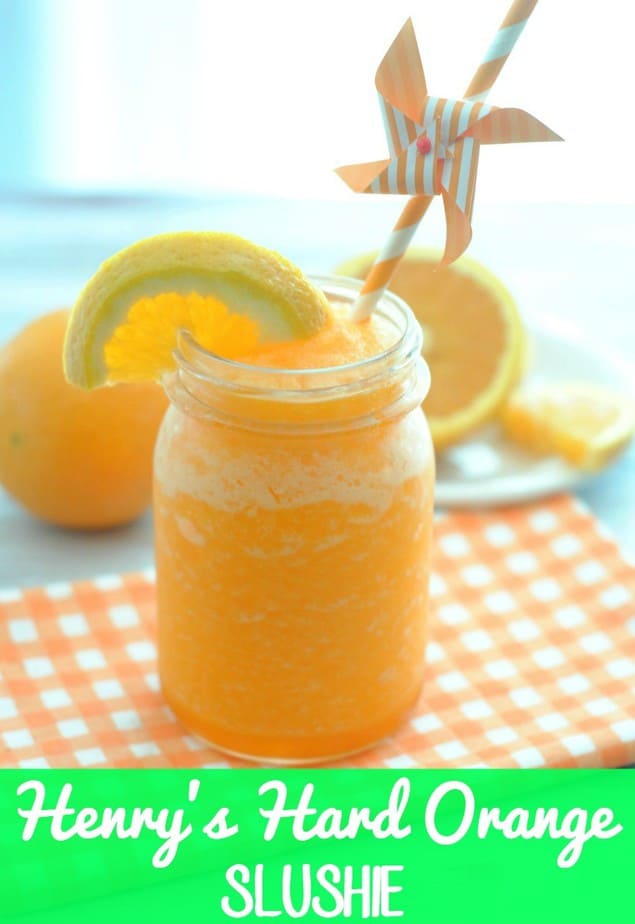 Ingredients
12 oz bottle of Henry's Hard Orange Soda
handful of ice
large gallon Ziploc type bag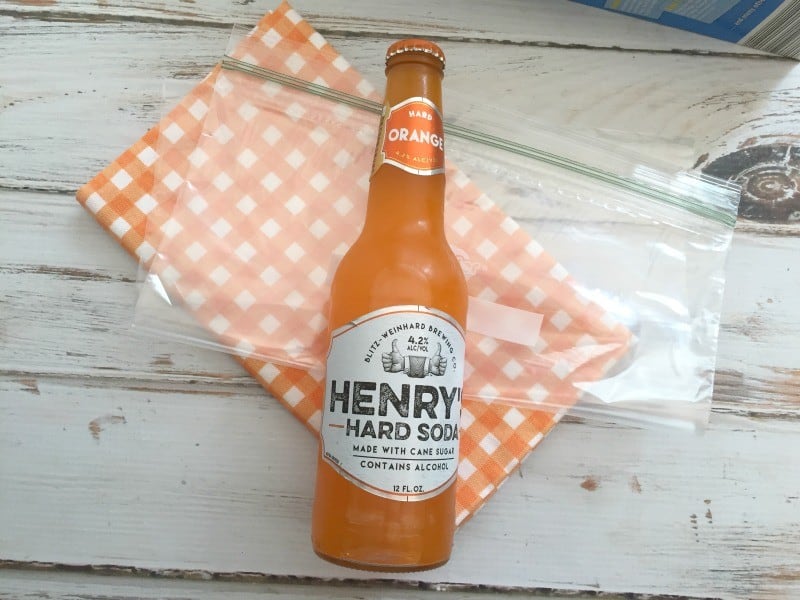 Directions
Open the Henry's Hard Orange Soda and pour into the gallon Ziploc type bag.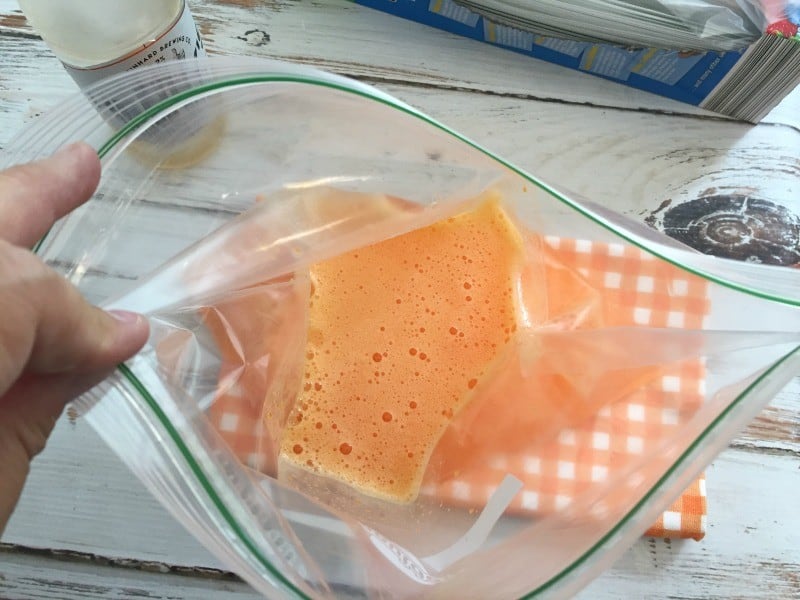 Place in the freezer for 3-4 hours to chill.
Remove from the freezer and pour the mixture into a blender or food processor. Add a small handful of ice.
Blend for 30 seconds and pour into a cold glass or mug and enjoy!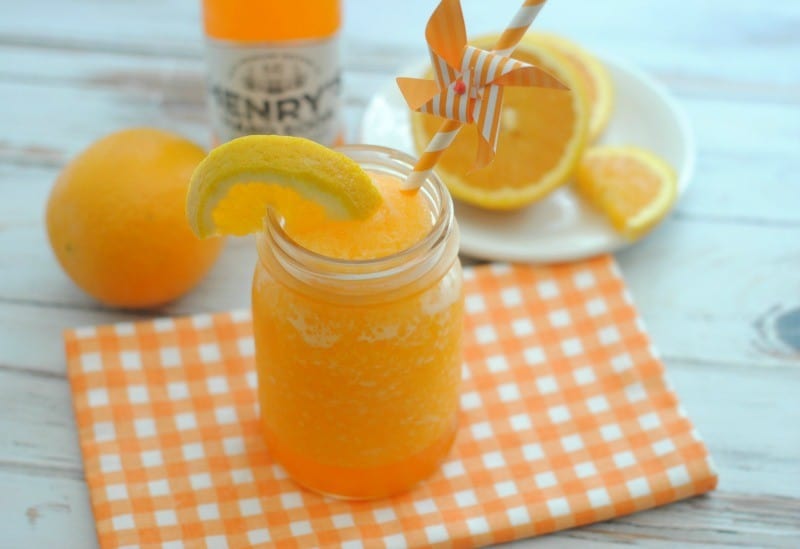 Well, since everyone has asked me where to find adorable paper pinwheel straws, you can find them all kinds of places. I like prime on Amazon, but that's my preference. Really, it's such a little thing that gives me a big smile- plus they make for a great conversation starter! Now I need to see about a hard root beer slushie for the holiday weekend.
[mpprecipe-recipe:2183]