This Holiday Entertaining Shortcuts post is sponsored by BabbleBoxx. Opinions are my own.
Holiday Entertaining Shortcuts

The holiday season is here, ready or not. I'm under the "not" ready category, because I don't know where the month of November went. Thankfully, I have some tricks up my sleeve aka holiday entertaining hacks to help me appear more ready, and I know a lot of you are feeling the a little unprepared for holiday time as well. Most of us will be entertaining in some way, shape or form at least once between now and the end of 2019 and we need to be prepared. Or SEEM prepared- which is where these holiday entertaining tips come in!
Having some key essentials on hand is the way to hack holiday entertaining- for sure!
We try to keep a full backup stock of extra ingredients we use frequently with holiday baking on hand. We also try to keep a variety of ingredients that can swap out for others, especially if someone with some kind of food allergy or sensitivity is coming over. Speaking of recipes, cooking and baking…
Baking Ingredients
One thing almost everyone I know does during the holidays is bake and cook more than normal. Especially now that we have kids who are old enough to bake and cook, we seem to go through ingredients faster than I can replenish them. I like making healthy substitutions, especially when baking, and I've always wanted to love using coconut oil but to be honest? It's a pain in the neck to scoop from a jar. I always make a huge mess.
Nutiva's solved my troubles and come out with squeezable pouches of coconut oils. It's my new favorite thing and I love it. It's like a stress relieving ingredient I can use for baking OR cooking or BOTH that's also more earth friendly than other food packaging for coconut oils! You can save 25% off of Nutiva's Refined/Virgin Coconut Oil Pouches Offer valid 10/25/19-1/1/20; cannot be combined with other offers, limit one use per customer. The code to enter is: NUTIVA25!
Nutiva Squeezable Organic Virgin Coconut Oil
This creamy virgin coconut oil is made from 100% organic coconuts, cold-pressed right afterharvesting. The fresh meat inside each coconut yields a pure, smooth oil with a light coconut flavor. This Organic Virgin Coconut Oil is the perfect substitute for butter and vegetable oils in your day-to-day cooking and baking. The squeezable pouch packaging uses less materials and produces fewer CO2 emissions than glass and plastic jars.
Nutiva Squeezable Organic Steam Refined Coconut Oil
Made from organic dried coconut, Squeezable Organic Refined Coconut Oil is steam-refined without chemicals. It's got a higher smoke point than Virgin Coconut Oil, and can be used as an alternative to butter and vegetable oils. The squeezable pouch packaging uses less
materials and produces fewer CO2 emissions than glass and plastic jars.
Grab and Go Snacks
It's grab and go for a reason. Maybe you're rushing out the door to another holiday concert and just don't have time for a full meal before you go. Maybe you're home after an event and are super hungry again. Having a variety of snacks that sate your tastebuds is always a good thing, and your guests will appreciate having snacks that they can access easily without having to ask about chip clips or containers for leftovers, etc.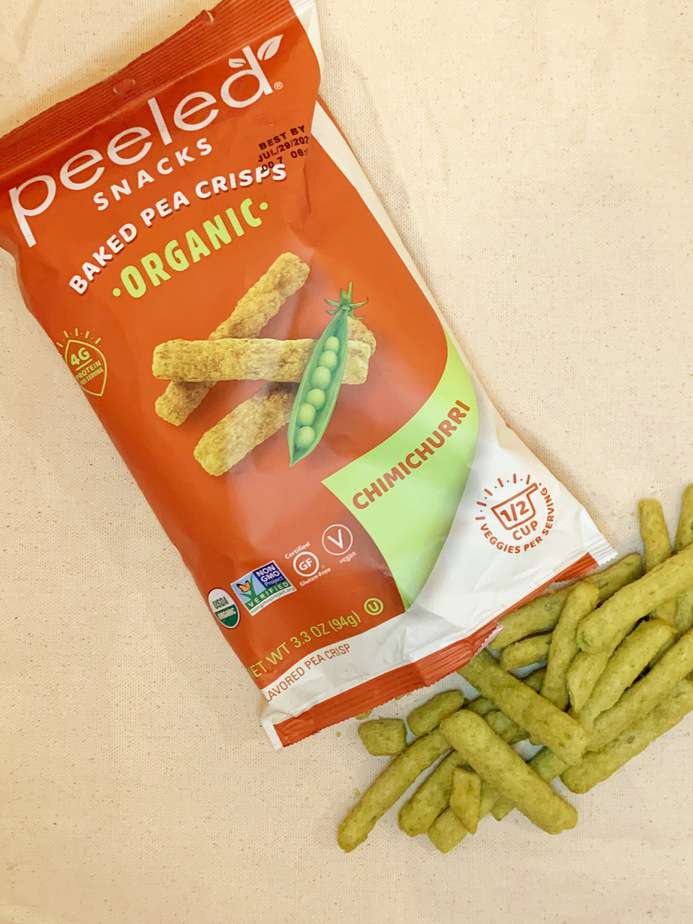 Peeled's Chimichurri Baked Pea Crisps are a plant-based snack so just about everyone can enjoy them, the green color has my kids calling them Grinch sticks, and it's a healthier, organic option to get a crunchy, salty tasting snack in without a lot of the bad ingredients that can be in chips, etc. Use code 20SUPPORTAIP on Amazon for 20% off our NEW Farmer's Blend, valid Nov 1 – 30, 2019 OR 20LOVEPEELED gives a 20% off on mango and chimichurri through Amazon: https://www.amazon.com/gp/mpc/A3V6QUFK5XOA2V Learn more about all of the Peeled snacks for the whole family at peeledsnacks.com!
Recipes
Maybe it's the recipe box your grandma gave you, or maybe it's your favorite cookbook, but be sure you know where they are BEFORE you want to use them. I get so frustrated when I go to make a recipe and can't find my card or the book that I jotted notes in the last time I made a recipe. Never mind that most of us aren't really wanting to experiment when we're having company over, we want tried and true!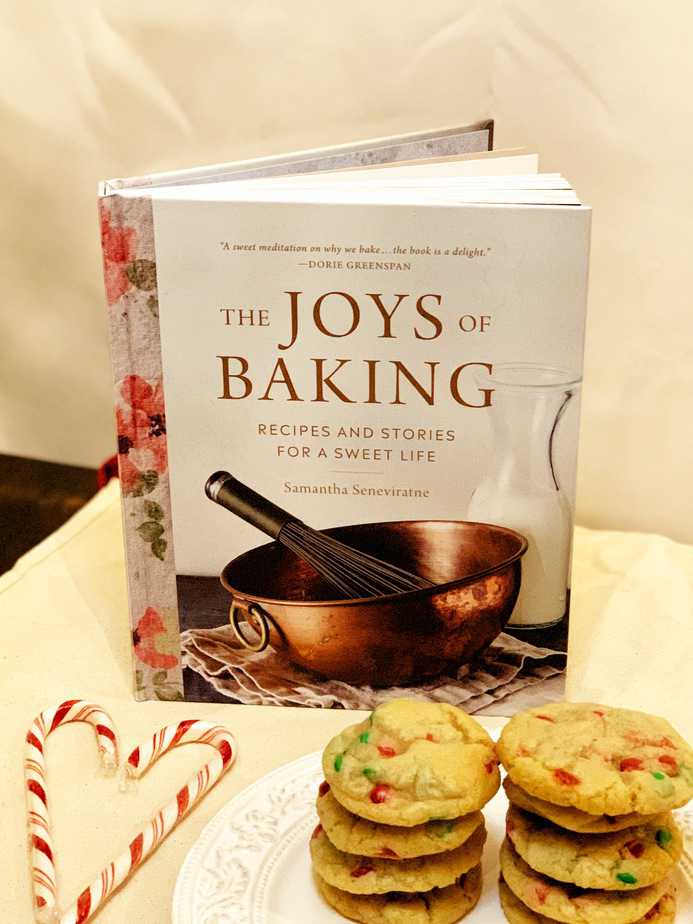 The Joys of Baking guides us through baking with emotions and feelings, too. THE JOYS OF BAKING: Recipes and Stories for a Sweet Life by Samantha Seneviratne focuses on the pleasures that make up everyday life and 75 ways to bake yourself back up when you feel like you've hit bottom. Baking really can do wonders for the soul, I know baking with my family boosts my mood almost every time.
This is a beautiful cookbook that would make a wonderful gift this holiday season, paired with a good rubber spatula, a baking sheet and mixing bowl. It's also great to have for yourself for baking goodies before the guests arrive! We're going to look at some chocolate desserts and cake recipes to make over the weekend when we have a mini Friendsgiving celebration.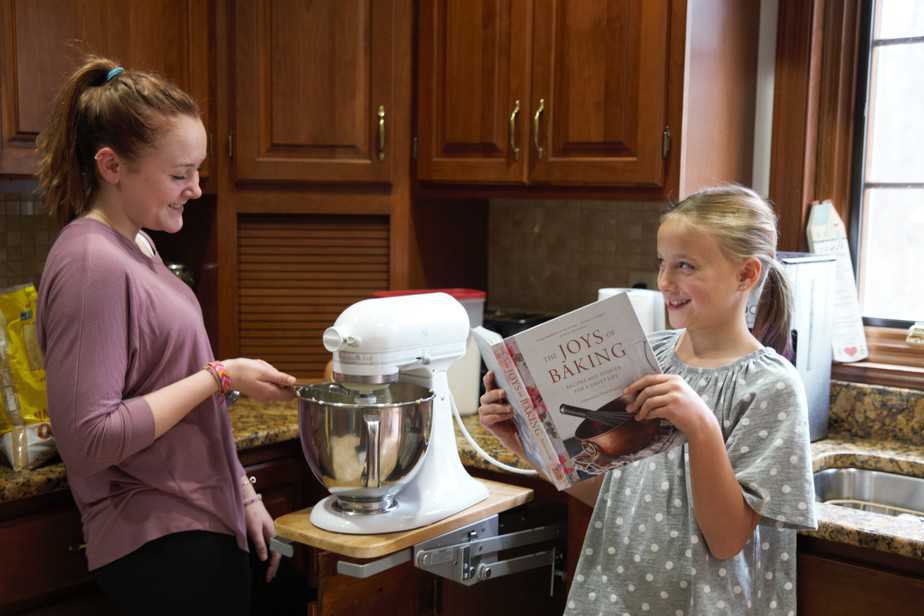 There's nothing a little baking can't repair: The Joys of Baking is full of recipes for those days when you need a bit more flavor to be fearless (think Coconut and Passion Fruit Pound Cake), when an apology is in order (gift those Salted Chocolate-Covered Chocolate Caramels), when you need a reminder that the world is filled with magic and endless possibilities (Cannoli Cream Puffs) or that love exists (Hidden Heart Biskvi Cookies) and when you finally understand that sometimes the simplest things in life are all you need (Apple Snack Cake). The hard part is choosing where to start in the book, I guess!
Quick and Easy Meal Ideas
Keep some staple ingredients on hand to use for quick and easy side dishes or quick main dishes. RAGÚ® Butter Parmesan Sauce is a versatile sauce that can be used to make mac and cheese! It's made with Aged Parmesan Cheese and Real Butter. and it is so so good. I was yesterday years old when I first heard that a lot of folks enjoy eating macaroni and cheese on Thanksgiving with their feast. 45+ years on this earth and I've never heard it before. Now that we know, we are going to have it. Probably for all of the holidays, because, well, mac & cheese.Keeping a few jars of the RAGÚ® Butter Parmesan Sauce on hand is always a good idea. Try it for your Thanksgiving meal with this perfect and quick Real Deal 3-
Minutes Mac! http://bit.ly/2QEi0Qn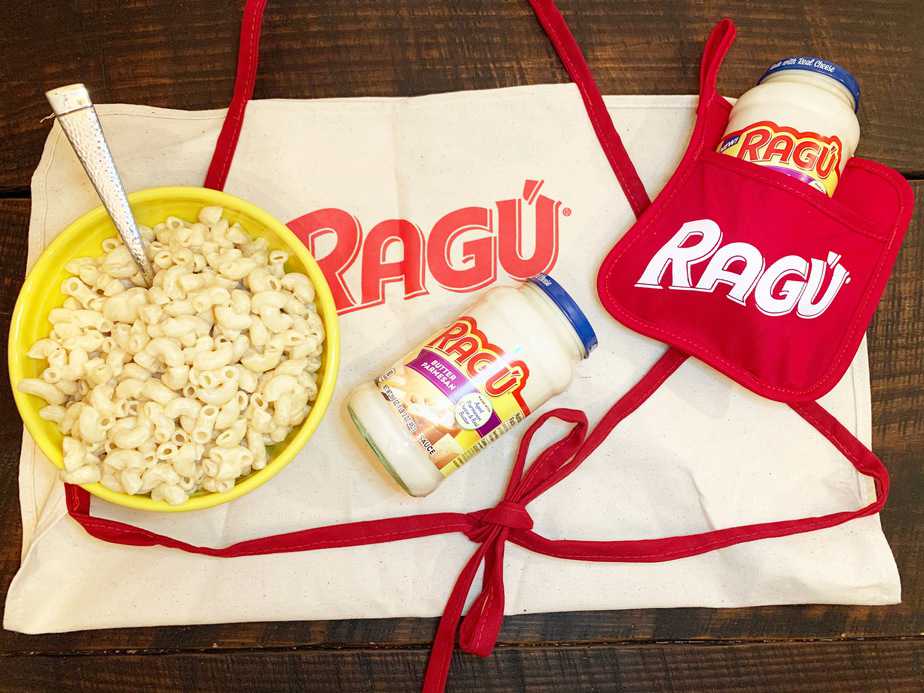 I think a lot of folks, myself included, tend to OVERthink and worry more about details than we need to. Taking time now to simplify and have shortcuts on hand means we can sit back and enjoy the holiday season a little bit more, and isn't that what it's all about?
What are your favorite Holiday Entertaining Shortcuts? Let's share ideas and help one another out! This time of year can be hectic and stressful!