6 Tips to Help Your Child with Travel Anxiety
Your child's first time traveling by air can be scary. It's easy to focus on what they see in the media and in films with crashes and terrorist attacks. It may also be nerve-wracking to travel away from the familiarity of home. Here are 5 tips to help your child with travel anxiety so the trip can be stress-free for the whole family.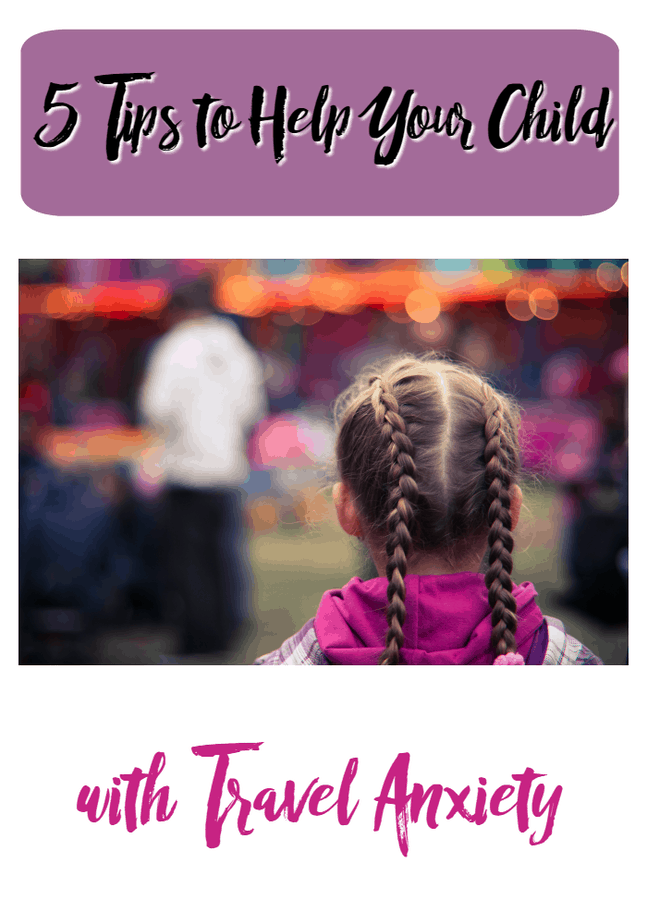 Let your child help plan the trip.
Give your child tasks in planning the trip. Depending on their age, this may be something as minor as deciding what to pack for a toy on the plane or as major as choosing certain tourist attractions to visit upon reaching your destination. Giving your child an active role in packing or planning the itinerary will help them feel invested in the trip. This also gives a sense of control which can be helpful in alleviating anxiety.
Share happy travel stories.
Tell your children about trips you have taken as a child or an adult. Talk about what you did on vacation and how the actual journey played out. Share your positive experiences to help your child be less anxious about the unknown on the trip. Share memories of previous trips you have taken as a family.
Discuss the area you will be visiting and what you can expect to see and do there. It may be a good idea to look online to see various places to visit at your destination and get the kids involved in choosing and planning fun things to do in nashville.
Help build excitement about where you are going while removing the fear of the unknown and any travel anxiety your child may be dealing with by answering their concerns and letting them be more in control in regards to what to expect.
Talk about what to expect at the airport.
Parking, going through security, and finding your gate are all stressful parts of air travel. For a child who has never flown, something as common as taking your shoes off or going through a security scan can be frightening. Tell your child what to expect and that it is all done to keep everyone safe. Allow them to ask questions before you arrive at the airport.
Remind them that you will be coming home.
For younger children, being homesick or even not returning home may be a concern. Let them know that things will be under control at home (pets taken care of if applicable, for example). Assure your children that a vacation is just temporary. Let them know how many days you will be away from home and remind them of all the fun you'll have on your trip.
Prepare them for takeoff and landing.
For a child who isn't familiar with the feeling of being in an airplane, taking off and landing might be a little overwhelming. Talk about how it feels and what they will experience during the beginning and end of a flight. Let them pick out their own chewing gum flavor to help with popping ears. For many children, equating air travel to a fun ride makes sense and helps build excitement.
Flying for the first time can be scary at any age. Children can be stressed about leaving home, going through airport security, and the flight itself. Using these 5 tips to help your child with travel anxiety will assist you in making your trip a successful one for your family!
Emotional Support Animals may help alleviate the symptoms of multiple conditions. These include providing help with depression, anxiety, and other social disorders. Taking an ESA on a trip with your kids could really help bring down any possible stressors that arise before departures and during flights, especially long ones. There are a couple of things to consider before choosing an emotional support animal for your child. It's important to verify the airline's specifics on ESAs before booking your flight, they usually just require an up to date letter from a clinical professional. Preparing your kid and pup's travels with anticipation could make the overall trip a very exciting one, and potentially anxiety-free.
More family travel posts: Tips For Hassle Free Winter Travel, Best Cruises for Kids & Families, 10 reasons to visit Boston Patriots Weekend