Holiday shopping can be stressful. The crowded parking lots and stores, the long lines, and of course the limited supply of whatever it is that you are looking for can zap your holiday spirit. This post about holiday shopping made easy is brought to you by our friends at ShopRunner.
Thankfully – there is an easier way to get all your shopping done this year. ShopRunner is a partnership of top retailers and brands that understand shopping isn't always relaxing and stress free. By joining together they are able to help you save time and money – a win/win in my book!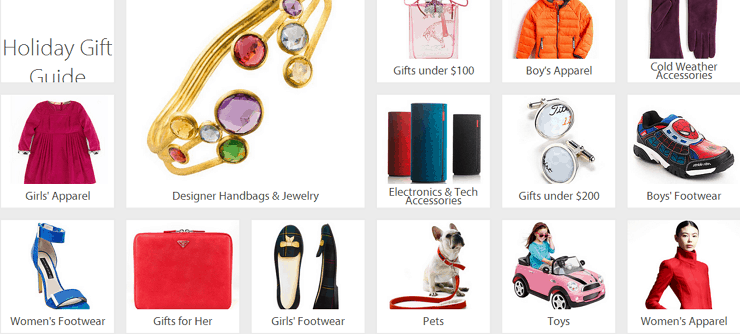 ShopRunner gives you access to a variety of online stores and millions of products helping you find everything you need right from your computer. As a ShopRunner member, you will receive unlimited Free 2-day Shipping, with no minimum order size, plus free shipping on returns and special member deals.  There's a whole Gift Guide section which has many categories- my favorite of which (and didn't show on the page) the Gifts Under $50 section.  This section was a pleasant surprise- it really has gifts for all ages!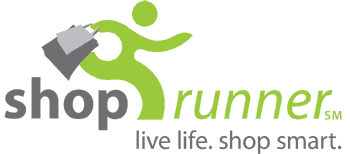 ShopRunner is super easy to use. While shopping online at any of their participating stores, you simply select eligible items, place them in your cart, and choose ShopRunner at checkout. A very quick and easy money-saving-way to get your holiday shopping done!
I know the holiday season is a time for giving, but don't forget about your needs while you are shopping for everyone else. There's a whole lot of beauty products available- I'm actually perusing some fun beauty products for one of my nieces (shhh don't tell!) and maybe a few things for me (I need something to put my makeup IN at home). With almost 65000 products from 56 stores, chances are pretty great that I'll find something amazing for E and for me!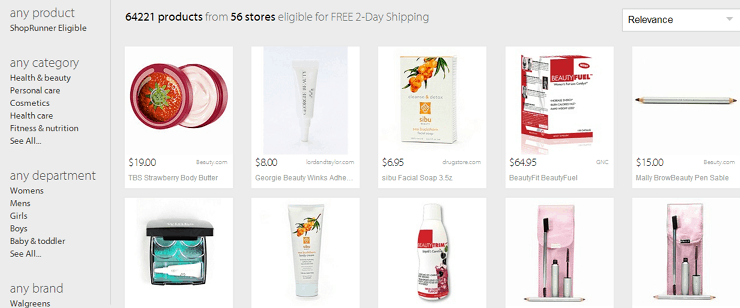 Holidays equal get togethers, lots of them, and you want to make sure you look your best. You can effortlessly get everything you need right through ShopRunner from the perfect outfit to your favorite makeup and beauty products.
Beauty.com
 and 
Drugstore.com
 are two of ShopRunners participating stores, and they have tons of great items designed to pamper you this winter. The perfect party look is just a few clicks away, and with free shipping you'll keep some extra money in your wallet (so you can definitely splurge on that special new lipstick you've been eyeing 🙂 )
Excited for this easier way to shop? You can try ShopRunner right now with their
free 30-Day Trial
!