Here's another in our Holiday Treat Recipes series: Rudolph Cupcakes.  These are fun and I'll be honest- you can do these one of 2 ways.  Make your fondant at home or skip most of the work and order it online. My preference is Satin Ice brand fondant.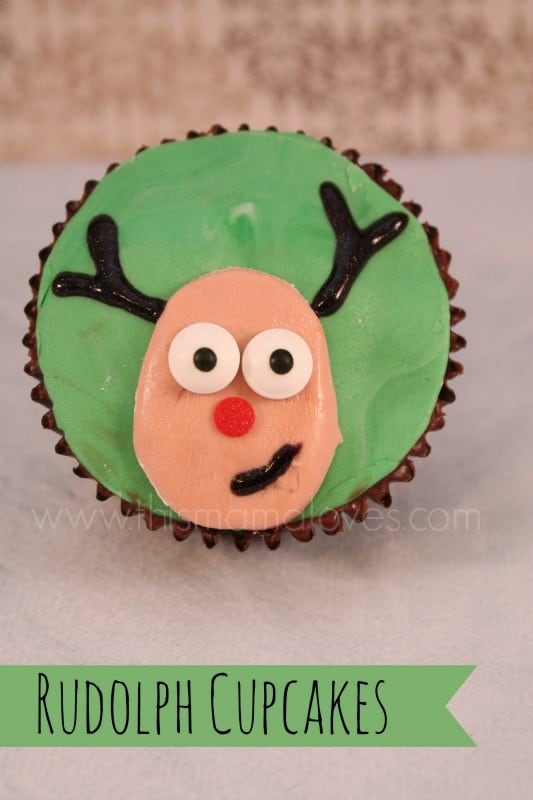 Ingredients:
2 Cups Sugar
½ Cup Water
2 tbsp Light Corn Syrup
Powdered sugar
Red Candy Sprinkles
Brown food coloring
Black Glitter Gel Frosting
Directions:
In a saucepan over medium heat, combine sugar, water and corn syrup.
Stir until all sugar is dissolved.
Cover saucepan, and allow to boil for 2 minutes.
Remove cover and allow syrup to heat to 240 degrees, do not stir during this time.
While syrup is heating, sprinkle a large baking sheet with powdered sugar.
Once syrup has reached 240 degrees, pour into prepared baking sheet.
Allow to set at room temperature for 5 minutes.
Once syrup has cooled enough to handle, use a scraper or spatula to push syrup into a pile in the center of your baking sheet.
Using your spatula stir mixture repeatedly, and continue to scrap back to the center.
Once syrup becomes opaque, using damp hands and begin to knead the fondant, it will become softer the more you knead it.
Wrap fondant in plastic wrap and place in an airtight container. Refrigerate for 5 hours before using.  (OR, buy Satin Ice and skip ahead to where you add the food coloring).
Reindeer:
Using your food coloring, add 2-3 drops into your fondant and knead until color is uniform.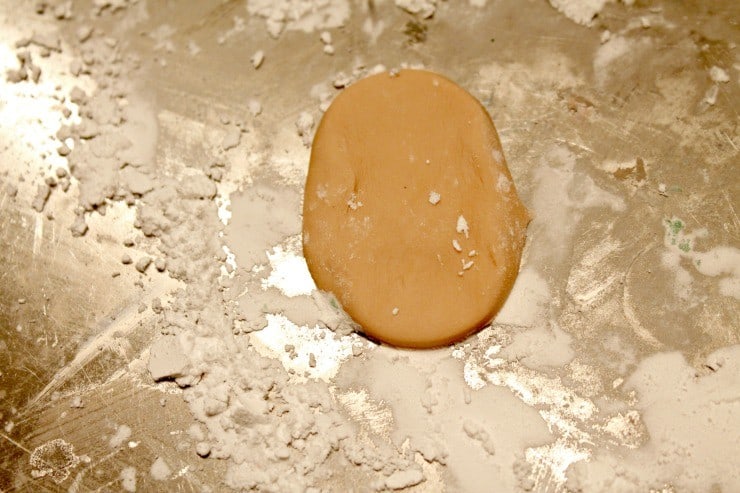 Roll your fondant out to ¼ inch thick. Using an oval cookie cutter to cut out the shape for the head.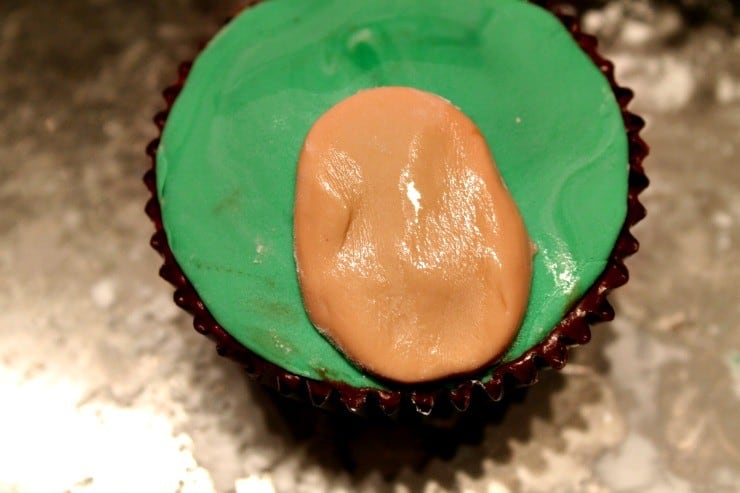 Place on top of your cupcakes.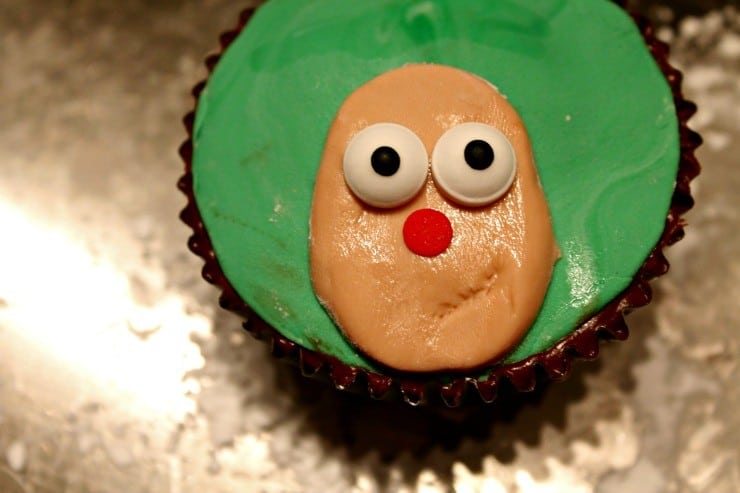 Dampen the back of red sprinkles and eyes, and place them on the face of your reindeer.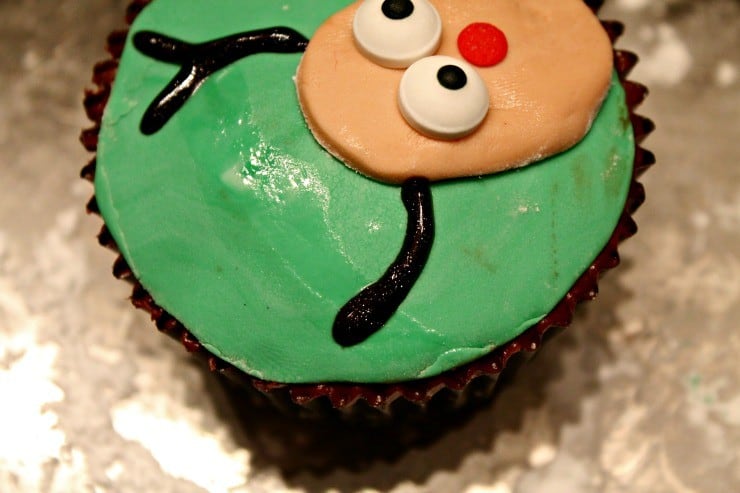 Using the black glitter gel frosting, draw on two antlers, and a mouth on to the reindeer.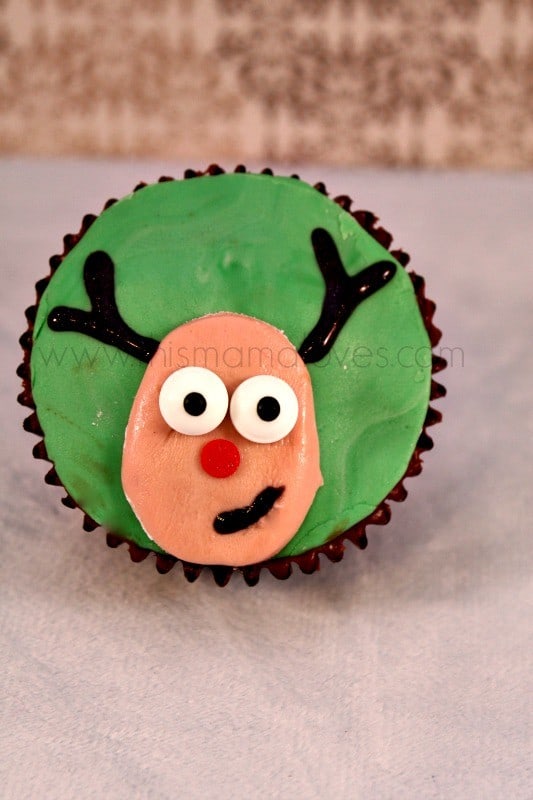 Refrigerate in an airtight container until ready to serve.
How cute are these?  Check out our other Holiday Treat Recipes!