This DIY Birdhouse Kit is available at TheHomeDepot.comas well as in some Home Depot stores (not mine) and is very reasonably priced at just $9.97. It is an easy to assemble kit that needs minimal tools and very little experience to complete. My 5 1/2 year old and I set out to do this birdhouse together and much to his delight, he was able to complete almost ALL of it by himself. He did let his little sister help to paint it.


Just a few pieces come in this kit, and the instructions are very easy to follow. First we opened it up, checked that we had all of our pieces (which I am not great about, but this boy of mine is nothing if not thorough and wanted to be sure we weren't missing anything!), and gave each piece a light sanding.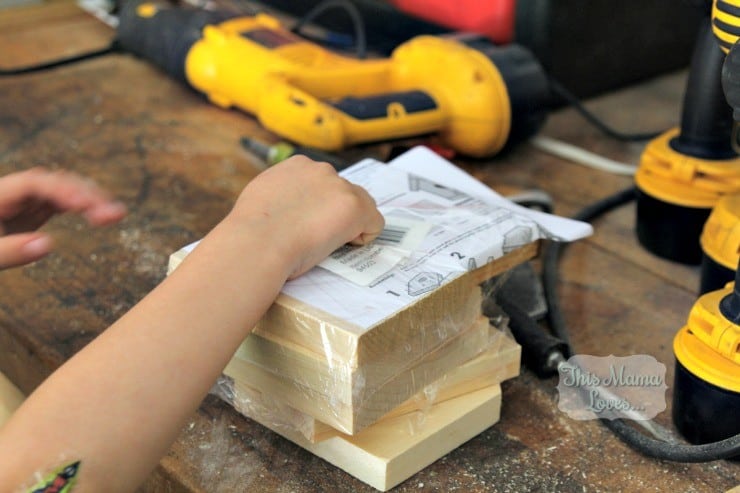 After sanding, we applied some wood glue carefully to each piece before nailing it into place.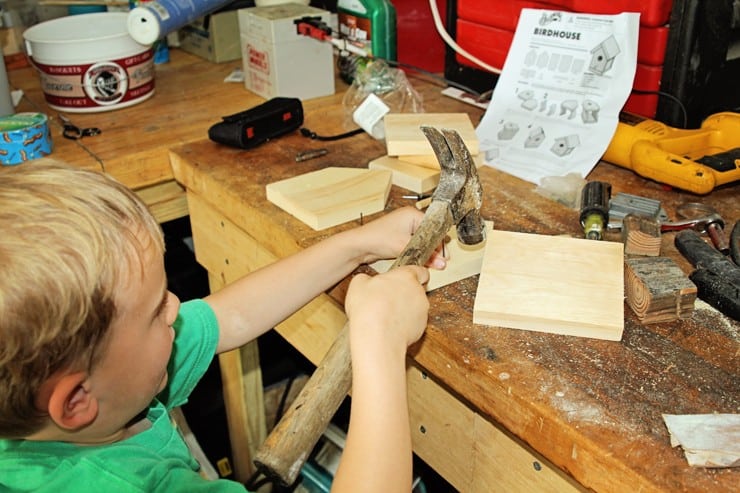 After all of the pieces were nailed on, we added a dollop of wood glue to the little peg for a perch and my little guy gave it a few taps with the hammer.


Can you see the pride in his face? He's been telling everyone he sees how he built mommy a bird feeder all by himself….that mommy watched. I guess he's learning about tall tales a little bit early…but it's hard to correct him. He really did do almost all of this himself (with me supervising, of course!)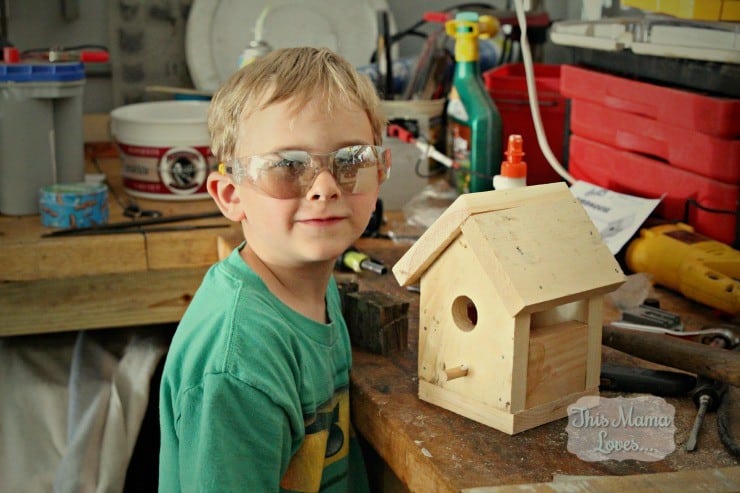 Here's the little house all painted and ready to go. If only we could decide WHERE to put it. We want the perfect place for this little house, because the kids have their hearts set on many families of baby birds living there. Cross your fingers for us!
This little kit is one we'd definitely buy again- and may well do in the near future. We think it's a great gift idea- it's not a toy, it doesn't need batteries, encourages creativity, fine motor skills, and most of all…encourages curiosity and love of nature, which so many kids just don't have right now. It lets parents and kids work on projects together…and it's simple enough that kids can feel really successful building something with just a little guidance from adults. The price makes it an affordable gift for sure! Even for just a fun rainy afternoon activity, this is a great purchase.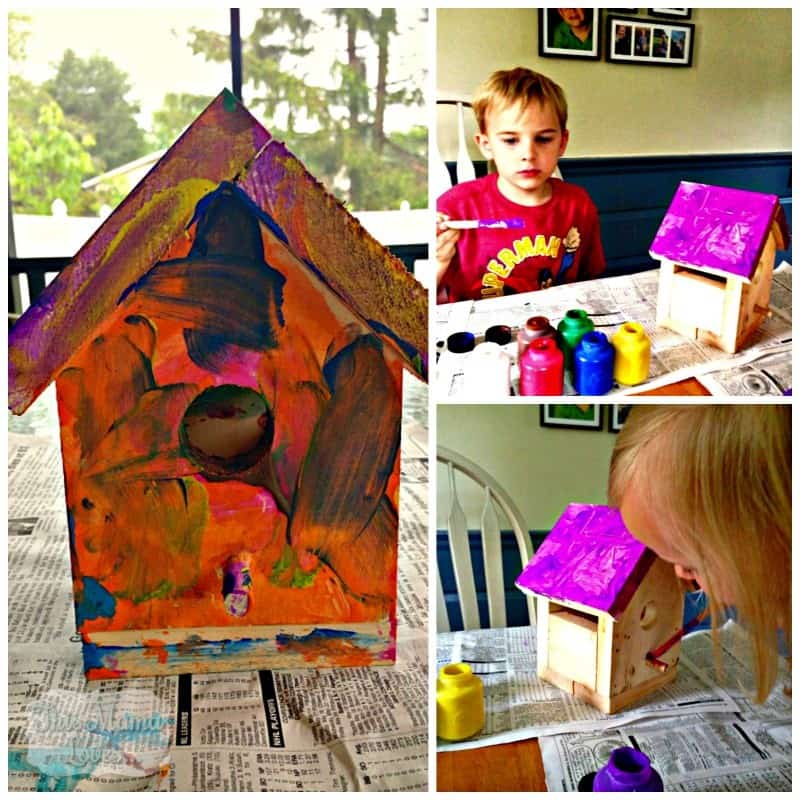 It's home improvement time, and The Home Depot has everything you need to #DigIn for Spring. No matter what projects you want to tackle, they have great values on all you need. They're ready to help you with renovation ideas and expert advice, too.
Get over $300 in email exclusive savings each year, sneak peeks on new products, monthly lawn & garden ideas for your region and access to The Home Depot's gardening experts. Click here to join the world's largest garden community today! Or go to homedepot.com/gardenclub to see some of the many benefits of membership.