This is a sponsored post about safely and privately storing your important documents, pictures, and videos, With all of the natural (and sadly, unnatural) disasters that happen in the world these days, having a way to keep our important papers and documents is more important than ever. It used to be the safety deposit box at the bank, kept safely in a vault….then home safes became popular….but none of these is infallible. It's all at risk. Wasn't there an entire house that fell into a sinkhole? No fire protection can keep a safe from falling into mud to never be seen again, unfortunately. The folks at BestBequest.com have come up with a way to help consumers protect their legacy in a digital manner, safe from natural and manmade disasters. They've created a virtual vault called the LegacyVault, within which people can have their own digital safety deposit box and protect their assets, documents, papers, memories and more.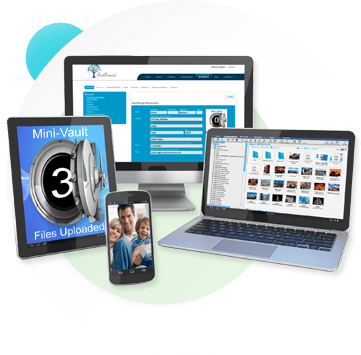 My parents were very thorough in their plans and wishes for their care if the need arose. They have always been diligent about storing things in a safe place, and done the best they could to have others aware of their wishes. I can tell you without hesitation that this service would definitely have been something my dad signed up for- he was in the computer world long before it was mainstream and he understood how much benefit the internet was going to offer to consumers long before I even had an email address.
BestBequest allows you to plan ahead for life changing events by providing a place to safely store personal documents, pictures, videos and more. The site also allows you to determine who would get access to your digital assets (i.e. – Facebook, email and personal finance accounts).
This may not seem like a big thing, at least the social media aspect, but a friend of mine recently shared with me that her deceased uncle's girlfriend has been using his Facebook account 18 months after his death to chat with friends and play Facebook games- refusing to create her own account and not seeing that using his account for this is wrong. It's been very hard for her whole family because they have mutual friends. Given that social media isn't going to go away anytime soon, we need to have plans for things in place.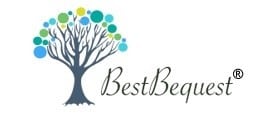 With the LegacyVault
Account Activation – Our system to ensure the Users information is released to the designated people at the correct time and not before.
Bypass System – Allows for one person to activate the User's account.
Friends & Family System – Relies on friends and family members to activate the User's account.
Account Activators – The people the User has designated to activate the User's account – they cannot see any account data; they just activate the account.
Account Trustees – The person(s) the User has designated to receive the reports after the account has been activated. Account trustees cannot be Account Activators.
Connecticut is one of only five states that have created laws governing digital asset management after death. Isn't that amazing? I have a feeling we'll be seeing more and more laws governing digital asset management and more after death in the next several years.
Would you utilize a service like this?