Have you ever made homemade gummy candy? We haven't- or hadn't- but when my friend Jill showed me just how easy it is to make it at home, we decided we needed to try. A few ingredients (and I found natural, organic options as well, see below), a few minutes of time and 30-40 minutes (or less) for the candy to set, and you have homemade gummy candy!
Top of the morning to you! (And the rest of the day to you)
Green Shamrock Homemade Gummy Candy
Ingredients –
1 box of green Jell-O, any off-brand works just as well (I also found natural gelatin you could throw some food coloring into!)
3 envelopes of Knox gelatin (4 envelopes come in 1 box)
1/2 C. water
Directions –
Pour the Jell-O and the 3 envelopes of Knox gelatin into a medium size saucepan (see photo).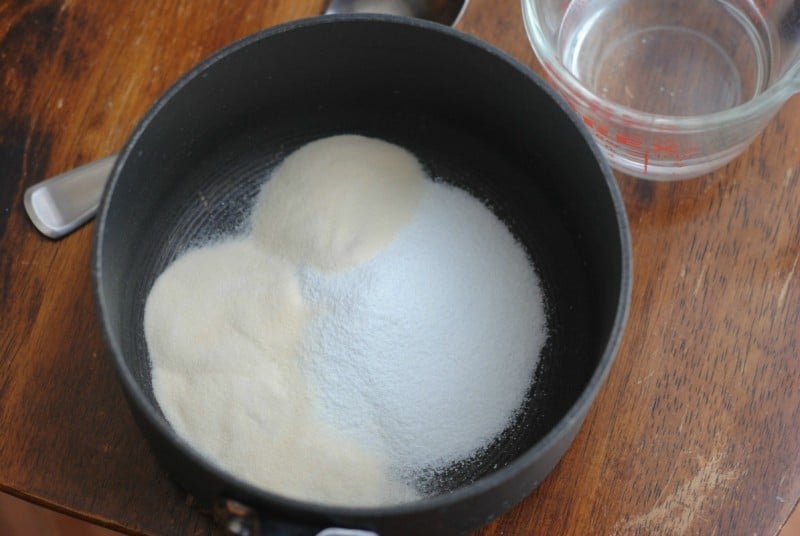 Add water and stir to combine the mixture.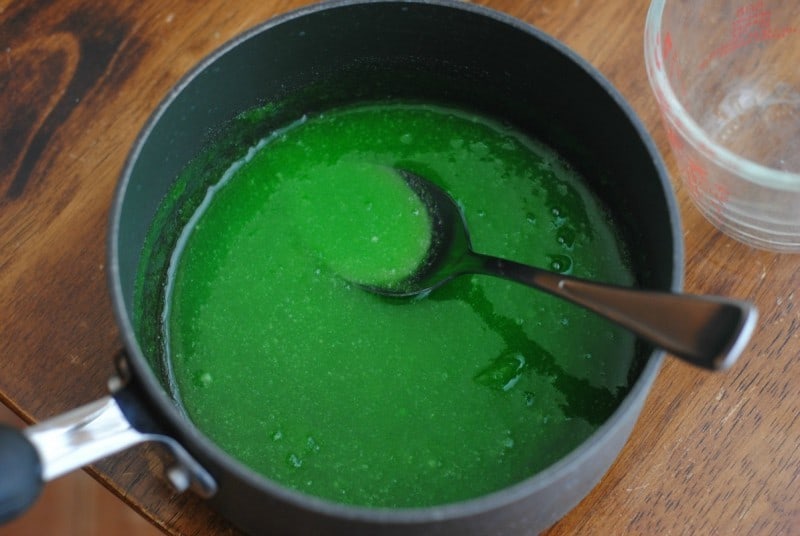 Bring the mixture to a boil over medium/high heat. Let boil for 1 minute, stirring continuously so that it doesn't burn.
Remove from heat and pour into a pourable container, such as a glass measuring cup.
Evenly pour the Jell-O mixture into the Shamrock molds.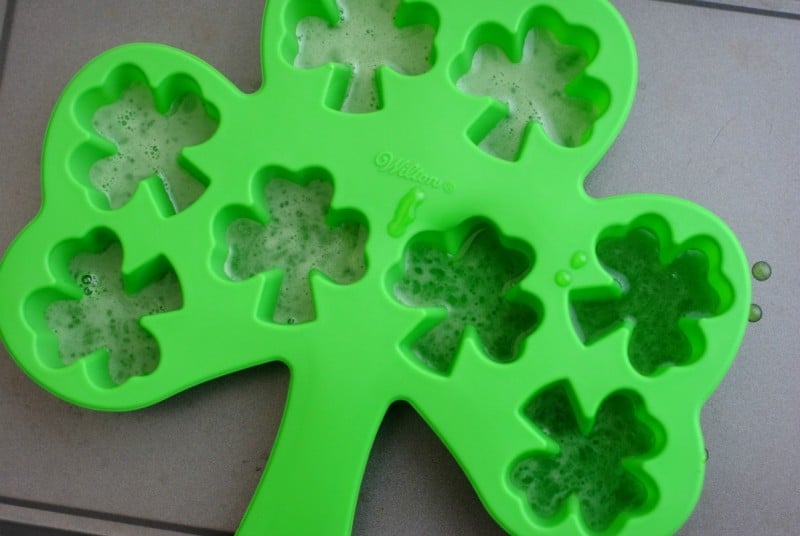 Place the Shamrock mold in the fridge for 20 minutes to speed up the setting process (you can also leave on the counter to set, it just takes a bit longer).
Pop the homemade gummy candy out of the mold and enjoy!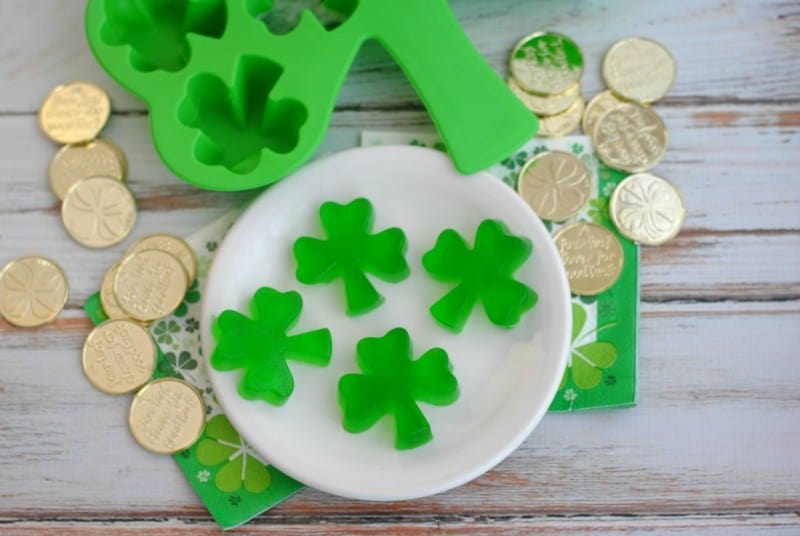 *1 Box of Jell-O makes enough to fill the Shamrock mold.
For more St. Patrick's Day and Irish ideas, visit a few of my favorite bloggers:
[mpprecipe-recipe:2095]