Spring is almost here and I can get those winter clothes put away. When it gets warm, it makes me think of my grandmother. My sister and I would go to her house and she would pull out the blender and make us milkshakes.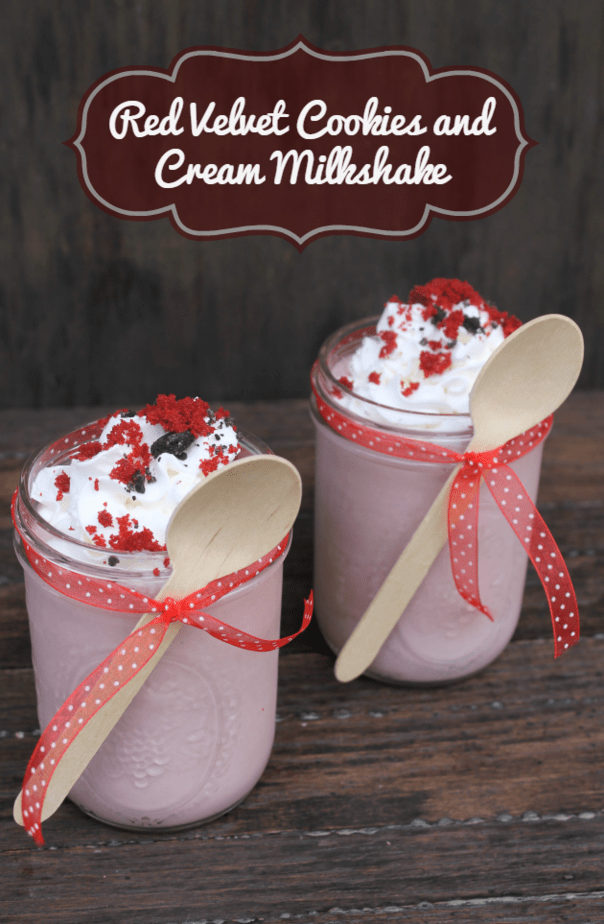 Now I have kids and they love milkshakes as much as I do! We are constantly experimenting with different flavors. It can sometimes be a bit like an ice cream parlor around here! This week we made a red velvet cake and it inspired me. One of the kids favorite shakes is cookies and cream. I wondered what it would taste like if we combined the cookies and cream and the red velvet cake. What a brilliant idea!!! This Red Velvet Cookies and Cream Milkshake is super easy to make and is so darn delicious. It is hard to stop at drinking just one!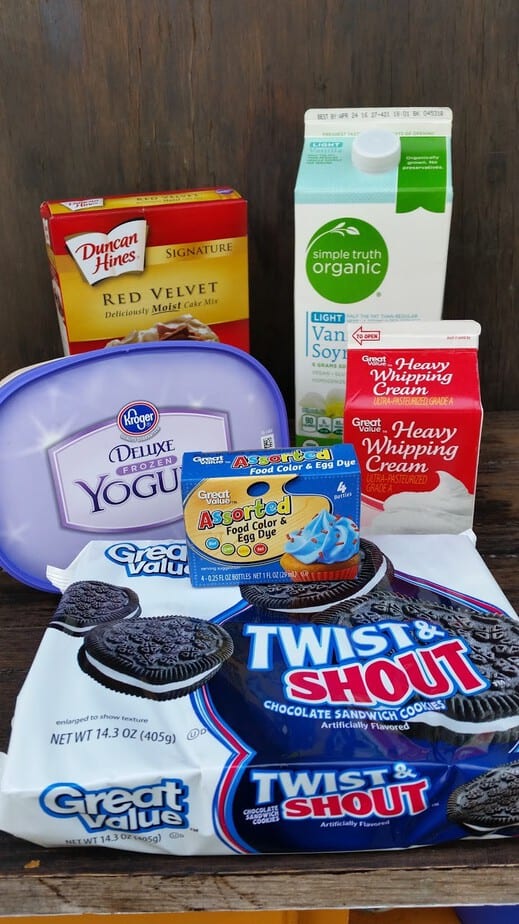 To make your Red Velvet Cookies and Cream Milkshake, all you need is:
2 cups Almond or Soy Milk
1 cup Heavy Whipping Cream
3 scoops Vanilla Frozen Yogurt
1 cup prepared Red Velvet Cake, crumbled, put 1/4 cup aside
1 cup, Chocolate Sandwich Cookies, crushed, put 1/4 cup aside
2-3 drops Red Food Coloring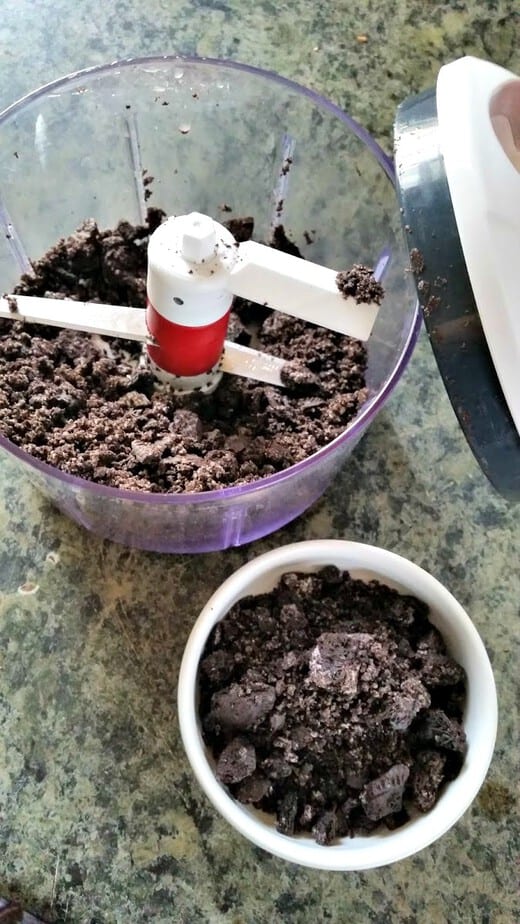 In a food processor, crush your chocolate sandwich cookies.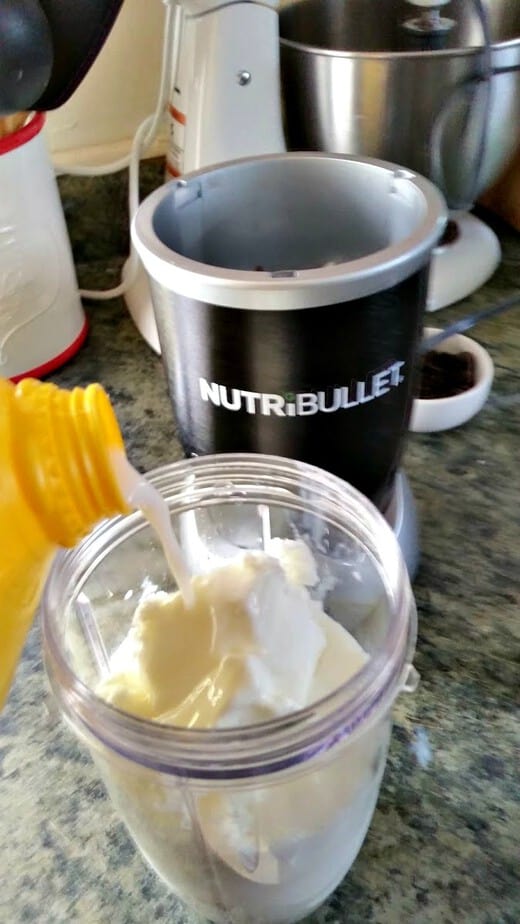 In your blender or NutriBullet, add your milk, creamer and frozen yogurt. Feel free to add ice cream instead of the yogurt.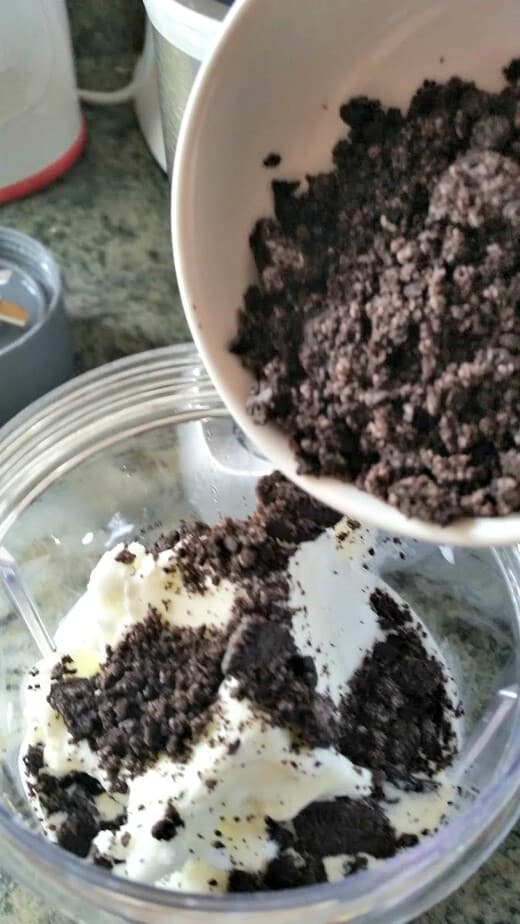 Next, add your crushed cookies.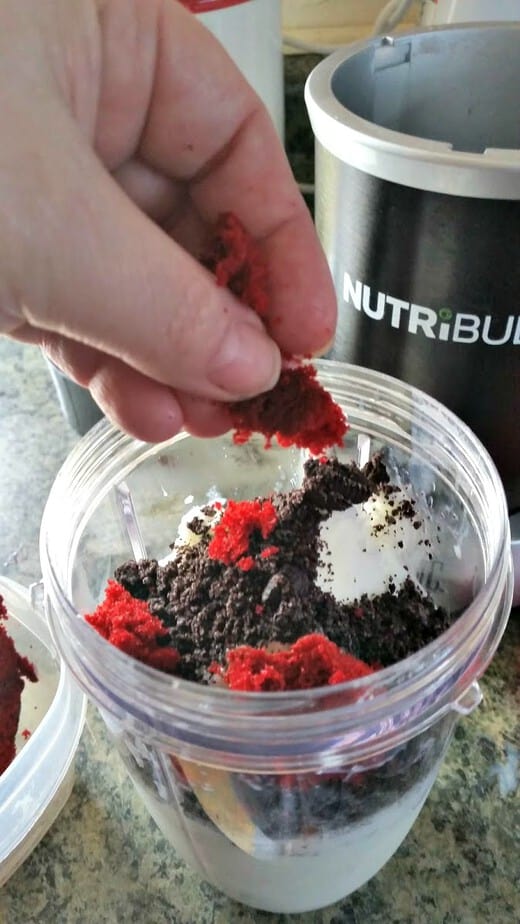 Now you can add your crumbled red velvet cake.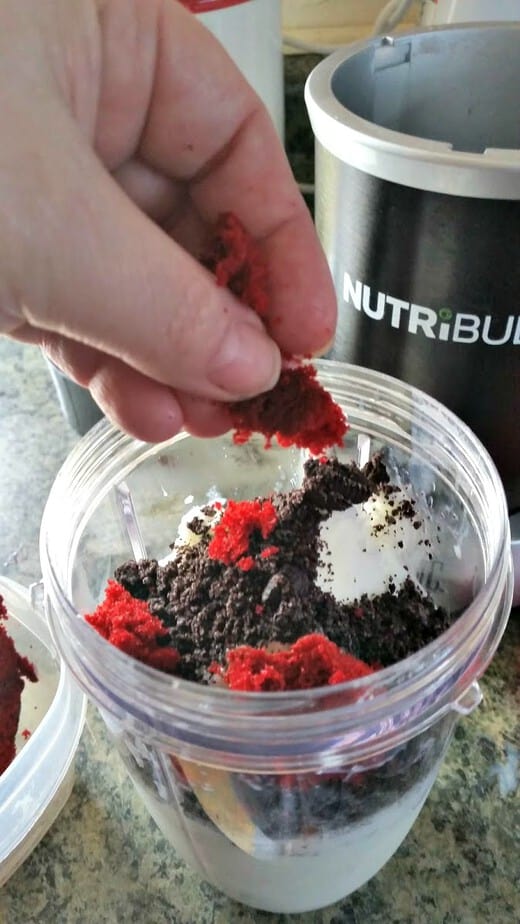 Now you can add your red food coloring. The kids love this step, but you can leave it out if you want. Heck, go crazy and add some blue coloring!! Then you have a Blue Velvet cake!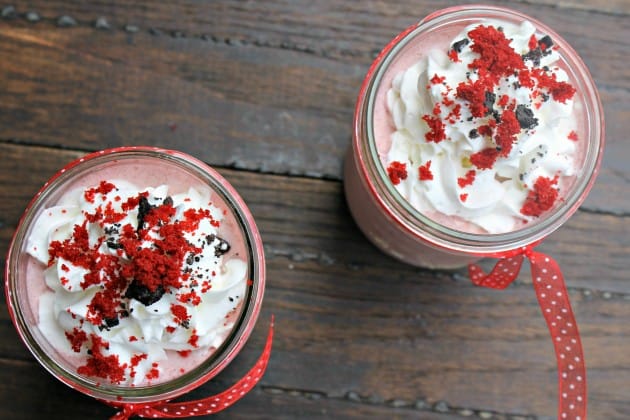 Top your cookies and cream milkshake with whipped cream and sprinkle the remainder of your cookies and cake.
Enjoy!!!