It's confession time again.  I used to be in debt.  A lot of debt.  Not as much as some, but certainly far more than I'd ever be able to handle getting out of with no assistance.  I lost sleep over it. I worried, and fretted, and worried some more.  A lot of it was largely in part due to immaturity and inexperience in dealing with finances, as well as…well, stupidity (hey, I'll own it). But it was also in part due to me not having my finances organized. This became especially clear to me once I was a homeowner and could take advantage of things called deductions and expenses, but given my disorganization, I basically gave the government a lot of my money for free.  My own fault, and I won't make that mistake again.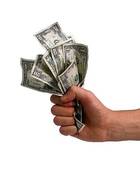 Some of the things I have learned through the years that have helped me to stay on TOP of my finances and keeping them organized:
Keep Track of what you do.  If you go to Goodwill and make a donation, jot a note on the calendar.  That way, you can check the calendar with your receipts and you'll know if something is missing from your file.  If you donate at church, but don't attend weekly, mark those dates on the calendar as well.  That way, if you didn't write a check for whatever reason, you have a note on the calendar to jar your memory.
Keep Files.  If something is going to impact your taxes, make a file for it and be diligent about adding the papers as soon as possible.  You'll be so happy to have everything all together when it's time to prepare those taxes!
 Ask Questions: Ask your accountant or whomever helps you prepare your taxes if is anything else you can be doing to stay on top of things and be organized- and proactive.
Have a designated spot: Don't just have a file for taxes. Have a box or specific area of your file cabinet FOR your tax folders.  Label them clearly.  As you get receipts and papers, put them into their folders.  Doing this all year as they come in means a lot less hunting and scrambling come tax time.
 Another way you can be organized is by having your tax return load directly onto a Visa Prepaid card.  While this may not be something to do before you prepare your taxes, it will ensure that the return money is available for your use very quickly and there is no risk on your part thanks to Visa's "zero liability" policy– so even if you lose that card (likely for me) or it is stolen, you can be assured your funds are safe.  BUT part of being organized is knowing that account number and the routing number for your Visa Prepaid card so that you can give it to the tax preparer when you do file your taxes!
To help people get ready for tax season, Visa has created the Know Your Numbers instant win game, where you can play for a chance to win a tablet PC or $15.00 Visa Gift card while learning about the importance of knowing one's accounting and routing numbers. You can enter daily (I haven't won yet but I'm going to keep trying!) Each time you  play you have the opportunity to share the contest on Twitter and Facebook – which gives you an entry to win the grand prize of a $2,000 Visa Gift card.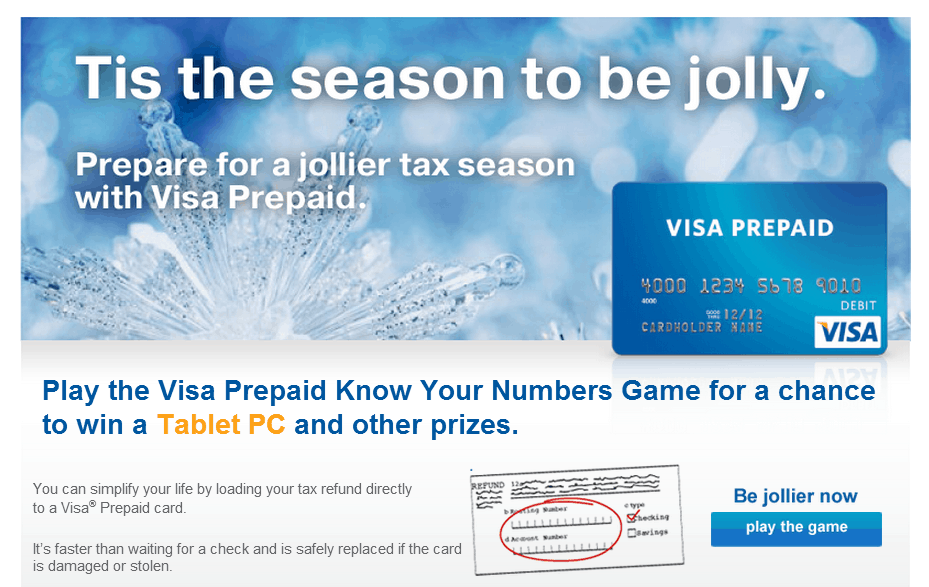 I am blogging on behalf of Visa Prepaid and received compensation for my time from Visa for sharing my views in this post, but the views expressed here are solely mine, not Visa's. Discover more at http://www.VisaPrepaid.com or join the Visa Prepaid community at http://www.facebook.com/VisaPrepaid.
0