How to explain Santa to curious kids
This post about how to explain Santa without lying is sponsored by Scholastic.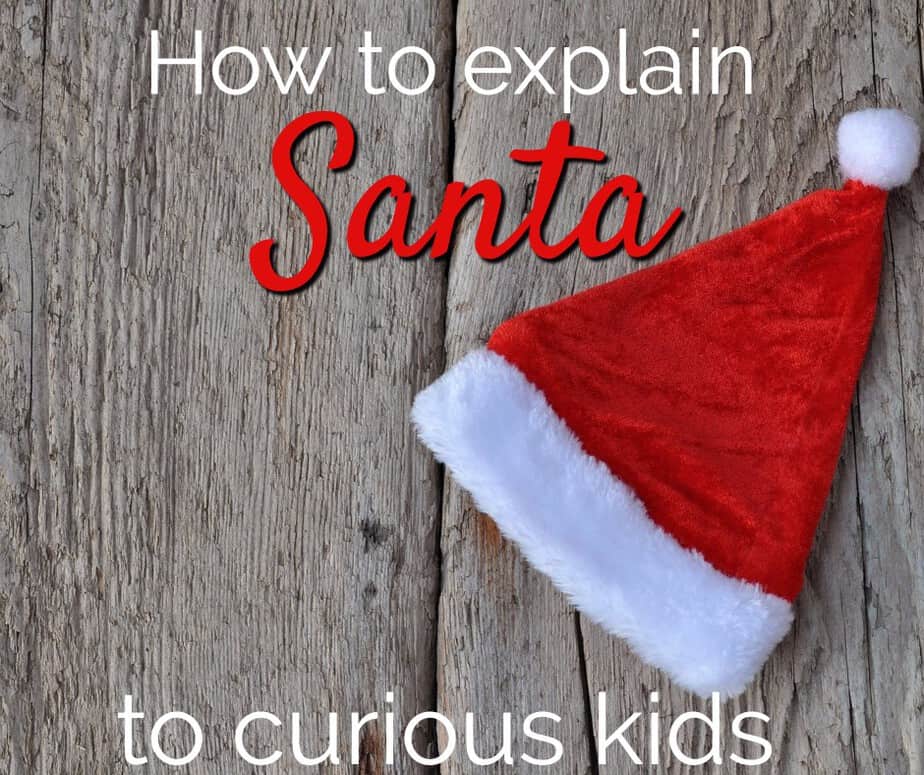 We're coming really close to a new era in our family.  I have not one but two kids who are asking a lot of questions about Santa, and if he's real, and so many other questions relating to the magic of Christmas. I know that there's going to come a time that serious questions are asked, and I have been dreading it for a long time.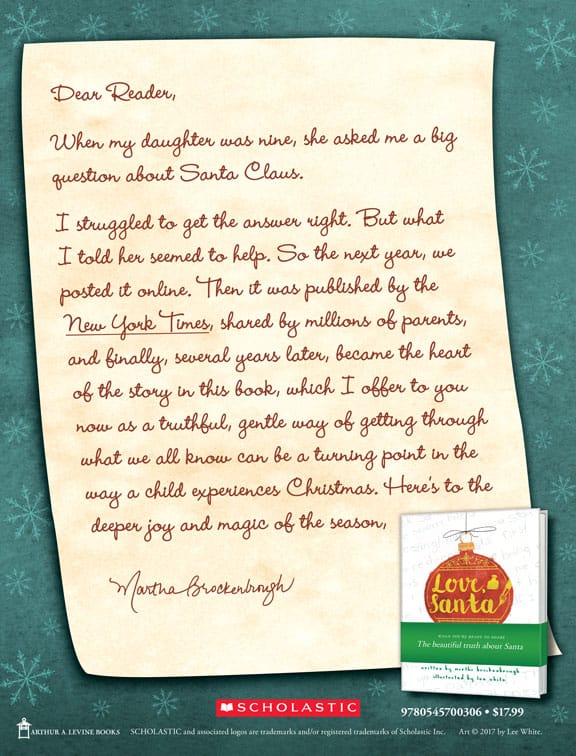 Love, Santa by Martha Brockenbrough (in stores now!) is a fantastic tool to help parents explain the truth about Santa Claus when the time comes for that conversation with their children. It's what I plan to use. Actually, it's what I've planned to use for a long time. You see….
…while the book is new (and wonderfully written and illustrated, it's a must-have for those of us who've chosen to continue the Santa magic in our families), the message behind it isn't new. Martha Brockenbrough wrote the letter to her daughter when she'd asked questions years ago, and shared it online a year later. I remember this letter, because I'd seen it on Pinterest, and wept through reading it as I knew that one day, it would be my turn to share those words. Yes, that letter went viral, on Pinterest, on Facebook, the New York Times picked it up, and I think it did so because it's so well written, and touches on the most important parts of what Santa and the magic of Christmas are all about. The letter Martha Brockenbrough wrote to Lucy IS now Love, Santa – which helps parents explain the meaning of Santa.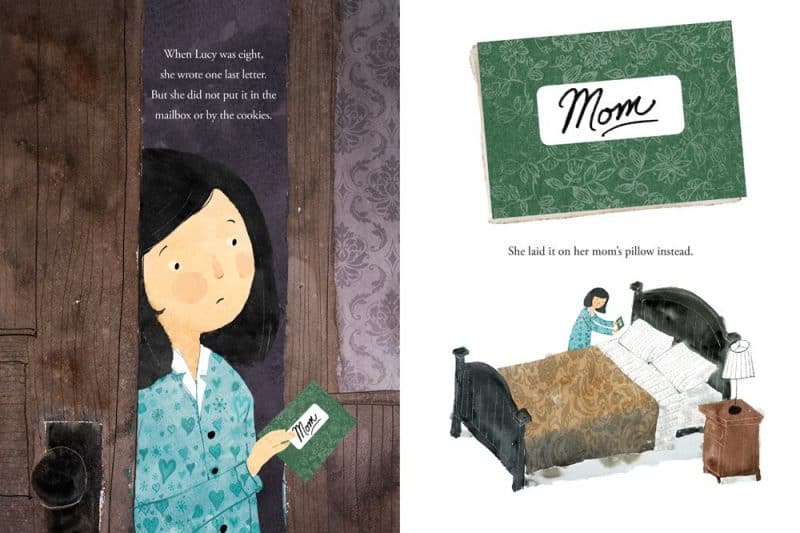 It's not that I want to copy Ms. Brockenbrough's words to her Lucy. Or that anyone does. She just expressed so perfectly what so many of us feel, and offers parents a truthful, gentle way of getting through the turning point of how a child celebrates Christmas with this beautiful interactive book that offers a way for parents to open the door to meaningful conversation about Santa.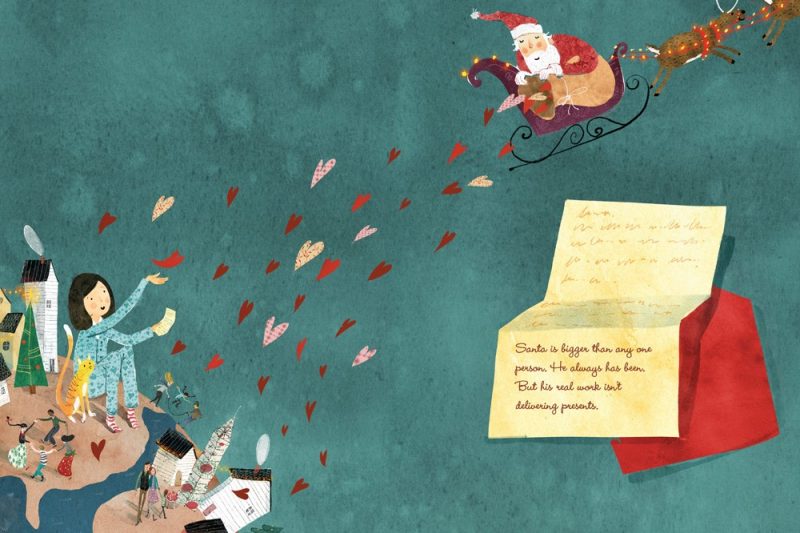 Each year, Lucy writes a letter to Santa with her wishes,  and each year, Santa leaves gifts…and a letter to Lucy. As Lucy gets older she directs her Santa letter to her mom, and the response is where the magic is for each of us. Ms. Brockenbrough penned the letter to Lucy explaining to her the true spirit and magic of Christmas, and it's a wonderful way for we parents to have a bit of guidance (or a lot) when having the discussion with our children.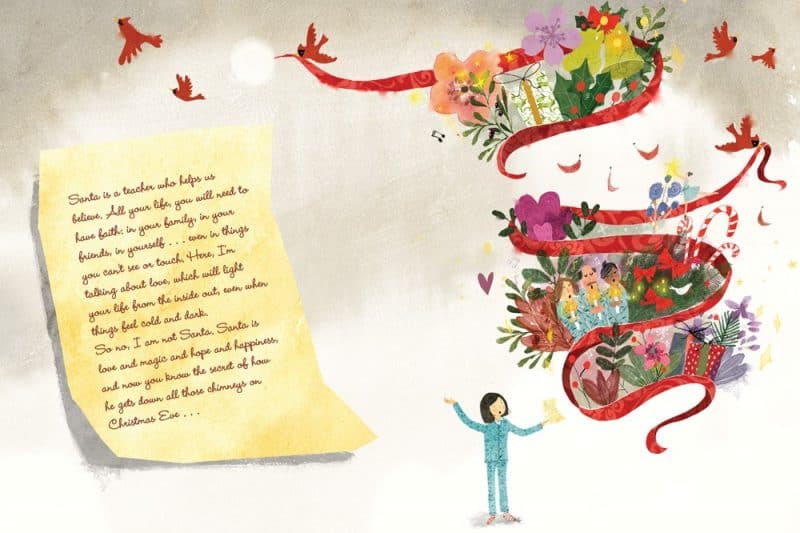 I haven't shared this book with my children yet. I'm not ready to. I'm going to hold onto the magic just one more year, and see what comes with time. When the time comes, and I know it will, I'll be ready, at least physically. I'm sad at the idea of the shift for my kids, but also excited because I know that each will be a wonderful part of the Christmas magic for others, and that's what it's all about.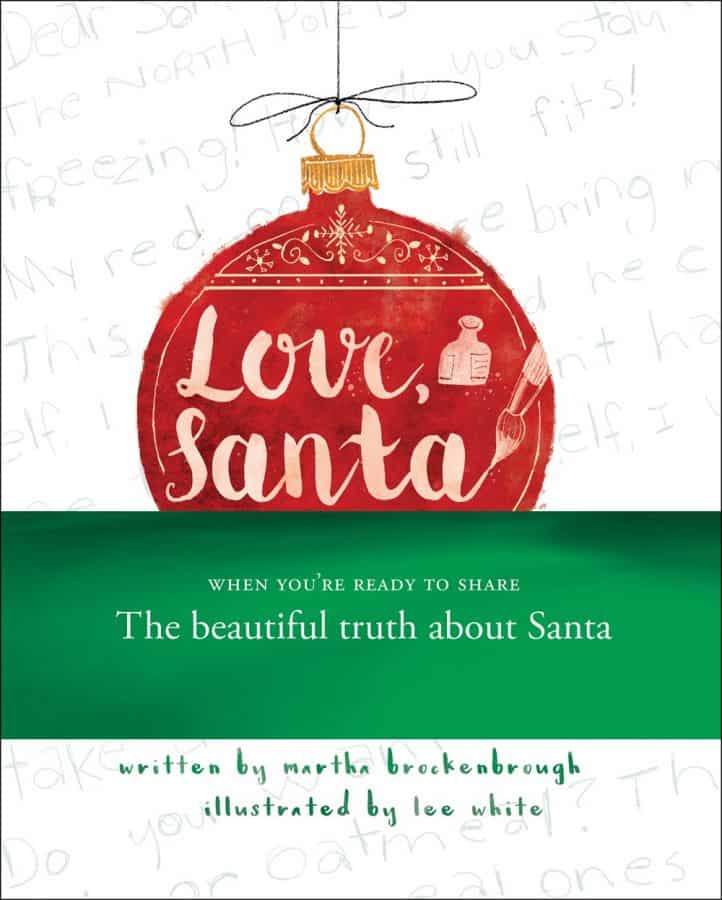 Love, Santa

By Martha Brockenbrough

Illustrated by Lee White

In Stores Now! Released September 26, 2017

For Parents and Kids ages 6-11 (for telling the truth about Santa)

In a series of letters, a young girl writes to Santa to ask about the North Pole, Mrs. Claus, and of course, Christmas goodies. Year after year, Santa writes back, and a heartwarming relationship develops, until one year, the girl writes to her mother instead: Mom, are you Santa? Her mother responds to say that no, she is not Santa. Because Santa is bigger than any one person — we bring him out through kindness to one another and the power of imagination. This transformative tale spins a universal childhood experience into a story about love, giving, and the spirit of Christmas.
Learn more about Love, Santa on Scholastic.com
Follow Scholastic on Twitter, Facebook, and Instagram
Follow Hashtag #LoveSantaBook
About the Creators
Martha Brockenbrough is the author of two books for adults and five books for young readers, including The Game of Love and Death, which earned four starred reviews and was a Kirkus Prize finalist, Devine Intervention, and The Dinosaur Tooth Fairy. She lives in Seattle, Washington, with her husband and their two daughters. Visit her online at marthabrockenbrough.com.
Lee White is an artist and teacher who loves watercolor, print making, and climbing trees. He spends his days splashing paint in his backyard studio, where there are absolutely no clocks allowed! He has illustrated more than fifteen books and shown in galleries across the country, from Los Angeles to New York. He lives in Portland, Oregon, with his wife and young son.
#LoveSantaBook