We have 2 large blueberry bushes in our yard, and that means every year at this time, we're freezing blueberries daily.  I learned very quickly when we bought this house that if I don't follow these steps, my blueberries will be clumpy and have ice on them and be a mess when we go to eat or bake with them.  It is actually quite simple to freeze them with no clumping risk, although you'll need time to get them dried.  So here's how to freeze blueberries!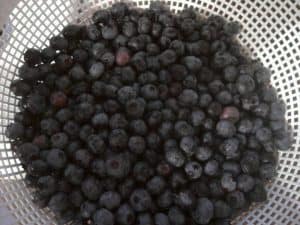 Pick your berries and wash them with water.
Next, let the berries dry COMPLETELY.  This is key- without them being fully dry, they won't dry nicely.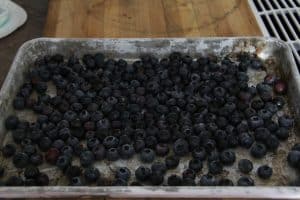 Once you've got them all dry (I usually have a paper towel underneath them in the tray, and remove it when the berries are dry) then you do a single layer on a cookie sheet and freeze them for at least 1 hour.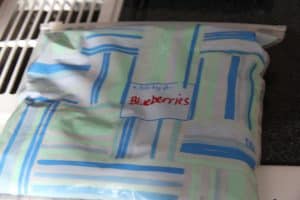 After that hour, pop them into a freezer safe bag (we used Tili bags) and store them in the freezer.
Then, when you are ready to use them, you open that bag, and look how nice your berries look!!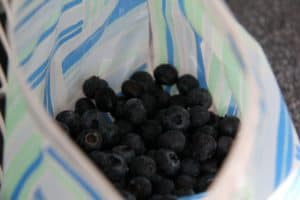 We're about to make a Blueberry Coffee Cake today, so watch for the recipe.  My friend Orla will be very glad to see that post go up!
What are your favorite Blueberry recipes?