If you are a travel enthusiast, chances are you will be planning soon for your next vacation trip to get away from the hustle of life. The fact is we all need a break from our never-ending responsibilities and work to refresh our minds and souls. We all need to spend some quality time with our loved ones and what's better than planning a family trip to your dream destination to forget about the worries of life and live in that moment.
How to Make Your Family Vacation Unforgettable
While the idea of traveling and packing for a vacation can be overwhelming, it's important that you keep a few things in mind to not get carried away and make the most out of your trip. Here are a few things you can do to make your family vacation unforgettable.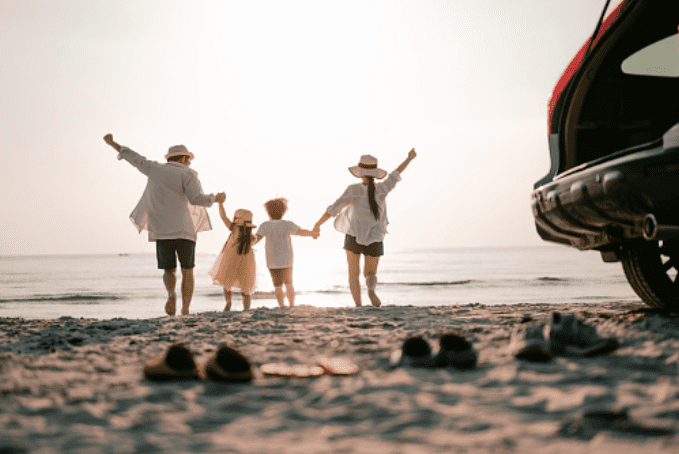 Choose Your Vacation Destination Wisely
There are no criteria for choosing the best vacation destination because it depends on your interests and your family preferences. For instance, if you love beaches or want to spend most of your time near water, the Maldives can be perfect for you. However, if you and your family are history lovers then go to Rome (Italy) or Chichen Itza (Mexico) to feed your historical cravings.
In addition, hunt for the best packages for your vacation trip that fits your budget and gives you the most out of your money. Have a thorough research of hotels you are booking because it's going to have a great impact on how you remember that place. Moreover, check online reviews of traveling companies before finalizing yours. And don't leave things to the last minute as it can simply ruin your experience.
Planning ahead of time for hotel bookings and flights is one of the wisest decisions you can start with your vacation trip. As it will be a major deciding factor of your traveling experience.
Don't Hesitate to Try Out Adventurous Activities
Every place has some thrilling activities to offer to its tourists to make their trip memorable. It can be scuba diving, paragliding, river rafting, bungee jumping, cliff diving, etc. while these appear to push you out of your comfort zone, they can give you a life-lasting experience that can make your vacation trip more exciting than ever.
Therefore, do not hesitate to try new adventurous activities with your family that the vacation destination has to offer. Let go of your fear and make new memories that you can treasure throughout your life. Click photos and make these moments memories to be cherished later.
Visualize Your Trip
Packing for a vacation can be daunting especially when you are packing for the entire family. You want to take everything with you but you also do not want to over-burden your designer luggage in the process. The best way to pack wisely for your family trip is to visualize each day of your vacation. It will help you decide what is necessary to pack and what's not.
Make a list of activities you have planned to do with your family each day. And see what outfits, accessories, and travel essentials you will need. Also, coordinate your outfits so you can mix and match them to keep your baggage light. In addition, avoid taking unnecessary stuff that can easily be available at hotels to free up space for other essential items.
Moreover, do not forget to check the weather while packing. You don't want to spend extra money on clothing and assorted sundries that you could take away with you from home. Always, check the weather and pack accordingly.
Explore the Local Cuisine
One of the best experiences you can have on a family trip is by meeting new people and exploring their local cuisine. You get to know a new culture rich in traditions and values. As it is said, the way to a man's heart is through his stomach. That means good food can make your stay wholesome and introduce you to new hearty meals that your family can enjoy.
Do not hesitate to try out new dishes and street food. Enjoy a variety of blends of spices that you have never experienced before and make your family trip unforgettable by all means.
Do Not Forget to Shop for Souvenirs
Another way of making your family trip unforgettable is by shopping for souvenirs. It doesn't have to be something lavish and expensive to make a hole in your pocket. A necklace, a decoration item, random trinkets, or a t-shirt can be enough to remind you of your trip and all the memories you made.
If you are a book lover, you can buy a book every time you visit a new place and mark the date and time on the first page. This way you will be dragged to the same place every time you see or hold that book and cherish the memories that the boom brings along.