How to Make Your Home More Organized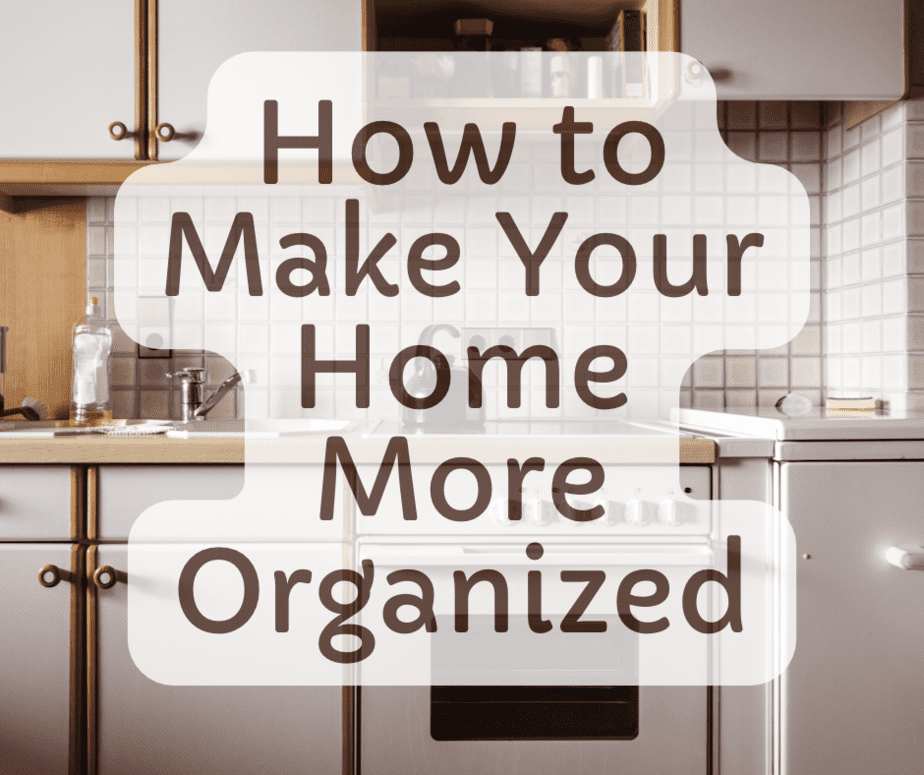 Clutter is the enemy of good organization. It can make your home look like a mess and feel like a place you don't want to return to. However, it doesn't have to be this way. By following these tips from a contributor, you can start to create a clutter-free environment – or less cluttered- that makes you feel at peace and in control of your life.
The Benefits of Having a Clean and Organized Home
But why you should do this in the first place? A clean and organized home will help you to reduce stress, increase productivity, and improve your health. Having a clean and organized home can be difficult, especially if you are busy. One way to make it easier is by using the right approach, starting with a good declutter.
Start with a Clean Slate by Cleaning Your Home from Top to Bottom
The key to organizing your home is to start with a clean slate. You need to declutter and clean every room in your home. The first step of this process is to get rid of anything that you don't need or use. This includes old furniture, clothes, and other clutter that has taken up space in your house. You can then do a deep clean with great products like the best leather cleaner to bring your furniture to life again. Then you can start the organization process from room to room.
Keep the Bathroom Drawers Organized
We all know that the bathroom is one of the most difficult areas to keep organized. There are so many things that you need to store in there. So, it is important to have a good system for your drawers and cabinets. You may have some spaces that are limited, and you need to get creative. Working in built in storage is alway a good idea, but if not, you can add bins and baskets to help you out.
Organize Underbed Storage for the Kids' Rooms
Underbed storage is a great way to keep all the kids' things in one place. It is a great solution for parents who are looking for ways to organize their children's room. The most common options for underbed storage bins are the plastic bins and cardboard boxes. They can be found at any store, but they are not very durable or functional. The best option for your kids' room is to use an underbed storage bin that is made of durable fabric and has a lid that closes tightly.
When your kids get into hobbies it can bring a whole host of mess, if they are interested in art it may bring paint, canvas and so many brushes or if they like music it will be loud instruments and so many cables so you can look at How to Wrap Audio Cables.
Create an Extra Storage Space for Laundry, Drying & Ironing
There are many ways to store your laundry and dryer. You can use a laundry room storage unit, a dryer storage area, or even just a closet. A laundry room storage unit is the best option for people with limited space in their home. They come in many different shapes and sizes so you can find one that fits your needs. A dryer storage area is perfect for people who have a small basement or garage space where they can place their laundry and dryers. This way, you won't have to worry about buying more space because this is all you need!