The reviewer has been compensated in the form of a Best Buy Gift Card and/or received the product/service at a reduced price or for free for this How to manage your kids devices and pause the internet post.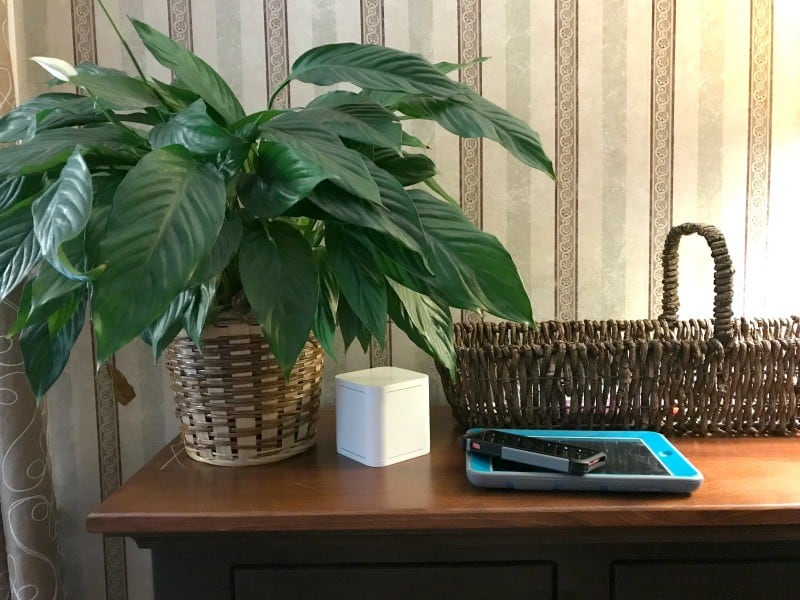 Circle with Disney offers parents a way to manage their children's screen time, filter content, make sure they aren't online instead of sleeping at bedtime, and more. The Circle device itself costs $99 and nothing more to set up and use on your home WiFi network. You can actually pause the internet use on a device- no matter where you are, via the Circle app.
You can use Circle with Disney to reward kids for things- a kid who really struggles with reading, perhaps, might sit and read with no fuss for 30 minutes- maybe you allow an extra 30 minutes of game time. Alternately, if you find yourself perhaps needing a consequence or that the kids are simply not doing what you asked and are spending their summer vacation days online and connected, pop open the app and hit that pause button (see below).
Blogger spouses everywhere may also use this feature to get their spouses offline and in line with their families- I know I'm guilty of checking email or socials far too often, either for clients, sponsors, or new campaigns coming in. I know it frustrates my family, and I try to be aware, but you know what? Even parents need a time out reminder sometimes! I should reword the first sentence of this post to say that Circle with Disney offers families a way to manage their family screen time, period.
It helps to manage all of your home's connected devices. One thing I really like is that you can set times for different ages- so if your 9 year old and 12 year old both have their own tablets, each can be 'assigned' their tablet in Circle and you can tick off what's appropriate for each age. This alone would make my life easier because mine are 7, 9 and 11 right now, but none has their "own" device so we try to set things in the middle of controls. Everyone can have their own part of the Circle and have devices assigned to them. You'll notice in the photo that ours simply reads "kids."

BedTime!  You can see above that the bedtime is set for 10 pm. During the school year, it's much earlier, but we're at the start of summer. Once 10pm hits, they aren't getting onto the device…and it's not a back and forth negotiation or stall tactic.  It's not working again until awake time (which is set for 8 am). Kids can also check via the Circle website how much time they have until bedtime – or how much time they've been on a site that has limits.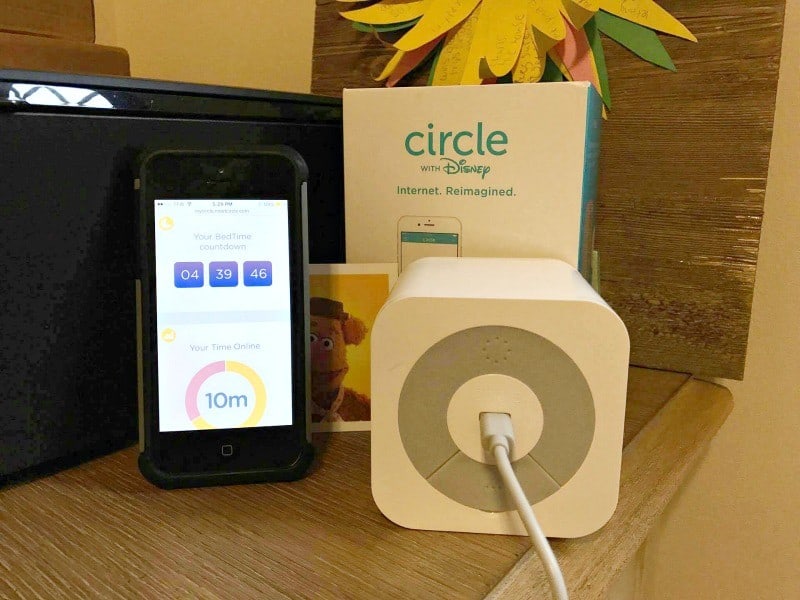 My husband has requested that I set the bedtime for myself on my phone, and that will be happening tonight.  Far too many evenings I start doing some interaction on Instagram, Pinterest or Twitter, only to find that an hour + has passed and I'm reinforcing a bad habit of using the phone in bed. It's SO EASY to get lost in our devices, on the internet- maybe setting those bedtime limits should be for ALL of us.
Time Limits offer the ability to limit time for different platforms, apps, and categories, painlessly. Your little Minecraft creator may love to spend hours on end in her world, but once that 1 hour mark hits, that's it for the day. *You CAN allow for them to earn extra time, via chores or whatever…but again– it's done via the Circle app that YOU control, not them! Mine mostly are into watching how to stuff on YouTube of late, but as many of us know, 5 minutes can easily turn into 2 hours… Limits can be set by app, platform, or a total number for the day!
Set filters: This is where parents with kids who have their own devices will be happy. You can set individual filter levels for each family member based on age and interest. It follows their piece of the Circle in your home, so if your child buys their own tablet but also has a phone (using wifi while home), those filters follow your child, not the device.
This is kind of nice because the older siblings who maybe get stuck watching "baby" shows when the littler kids choose things can have a little more access to shows they might be more interested in watching- and your 7 year old isn't going to accidentally watch something like Twilight on her tablet.
Pause: You can pause from anywhere, anytime, via the app. Have a kid not wanting to do homework before watching some videos? Or do you need everyone downstairs for a family meeting? Click pause. They'll notice!
Insights– This is a cool thing that also surprised me. We haven't had our Circle with Disney for long enough to really see things, but I think, for example, when we look at how much internet time was spent at the end of summer, it'll be an eye opener for all of us. Seeing the minutes and hours that we use can really be a conversation starter about being productive with time, balancing activities including online things, and more. Insights can be done for days, weeks and months. You can look by sites, by interests, and more.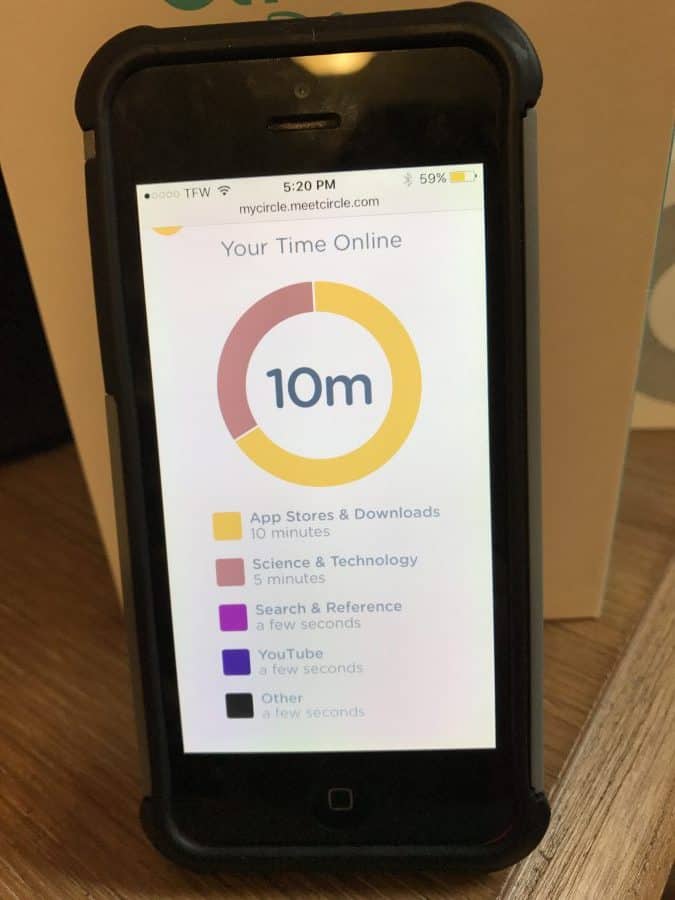 Want 24/7 access, regardless of where your kids and their phones happen to be? Look at Circle Go. Circle Go takes all of the settings your kids' devices have at home and extends them to 4G LTE and any other Wi-Fi network they join. There's a nominal fee each month for the Circle Go subscription, but you can also add up to 10 devices on your account for moderation.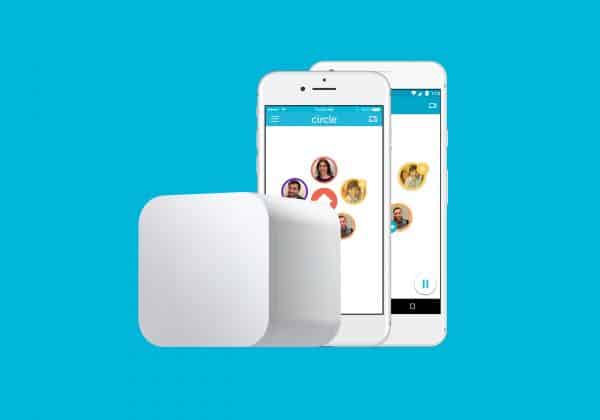 Find out more about Circle with Disney and Circle Go at your local Best Buy or online at BestBuy.com. 
What are your thoughts on how to manage your kids devices and pause the internet? Share in the comments below!