This is a sponsored post about how to potty train your kid , brought to you by Huggies Pull-Ups. There are tons of experts who will tell you THE way to potty train your child.   I'm going to tell you that there is no one answer.  There just isn't. Every kid is different and most every kid will train differently.  I have three kids, and each trained differently.  So I have some tips for you to potty train your child, no matter if you are using cloth or disposables, or straight to underwear. Now that we're just potty training at night time, I feel like I'm almost on the "other" side of training.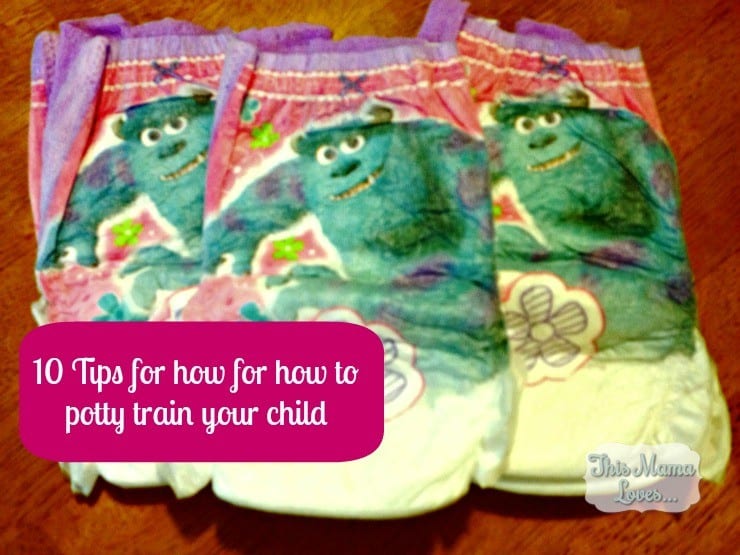 1. Work WITH your child's personality. If they aren't normally going to do what you want just because you ask them to, they probably aren't going to just go on the potty because you tell them they have to.  (This is the compromise I had with my little one- she was NOT going to have her picture taken, not for anything.  Big sister got her to agree to model the Pull-Up with just her belly button in the picture).
2. Find their "currency" – for some kids, little treats work.  For others, maybe a sticker chart.  For some kids, it's just knowing they are doing what the BIG KIDS do.
3. Praise is not a bad thing.  Ever.  Praise for trying, praise for going, praise for realizing they have an accident, praise for wanting to use the potty.  Praise them.
4. EXPECT ACCIDENTS. I could write this eleven million times over.  Kids have accidents.  The end. I've never met a child, including my own three and myself, who hasn't ever had an accident.  It's not intentional 99 times out of 100, and they WILL happen.  They might even have an accident sitting on your lap at Grama's house.
5. Expect accidents in inconvenient places.  Perhaps not the place but the time.  Plan accordingly.  Keep an extra set of clothes in your bag/car just in case.  (Really, kids can have an incident without potty training, so having that tiny pair of underpants and light cotton pants won't take up too much room. I have a set for each kid in my van).
6. Make it FUN. Be excited for them when they go.  Be excited when they try or want to go.  Make up songs (we still sing the family favorite peepee on the potty song that we started 6 years ago now…) and be silly.
7. Don't be rigid.  Consistency is always good in parenting, but there has to be some room for leeway.  Remember that this whole potty thing is kind of a big deal to your child and if they are 18 months or 4 years, it's a huge change in their life.
8. Kids don't like to stop doing really fun stuff to try to use the bathroom.  Embrace this knowledge and your frustration level may drop.  A little.  (My 5 year old waits until the last possible second 9 times out of 10 because he hates to stop what he's doing. Rumor has it that a little girl named Brett was exactly the same way…I can't verify this. I was just busy being awesome).
9. Follow your child's cues.  That weird looking kid potty seat might be weird and creepy to your little one.  Im sure a lot of kids are happy to tinkle into Elmo.  (Me, I think I'd be all "why do you want me to go potty on Elmo? I like him!)Full sized toilets are generally higher up than your child, and may be really intimidating.
10. Absorbancy is your friend. Maybe that's in the form of Huggies Pull-Ups.  Maybe cloth trainers.  Maybe really thick underpants meant for potty training.  Even the fastest learners may have a little tinkle on the way to the potty.  It happens.  Absorbancy is your friend and will save you from washing your floors, your couch, your carseats (and who likes to clean carseats? Not this girl!).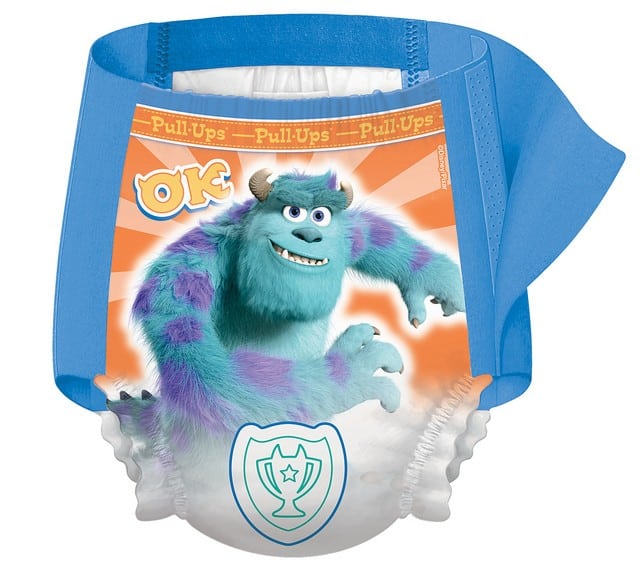 11. Characters are fun and your child loves them.  Work with this. My kids have loved princesses and fairies and every single Disney character and oh yes, I have used this to our advantage.  Huggies makes Pull-Ups with lots of beloved characters.  (Prepare yourself for your child to select which character they want, once they catch on to this).  Right now, they have Monsters, Inc. Pull-Ups.  My beloved Sully is on the girls' version with flowers around him.  Sully. Big, strong and tough Sully, and flowers.  It's cute, it's fun, and it works.  Plus, Mike Wazowski is on the tush.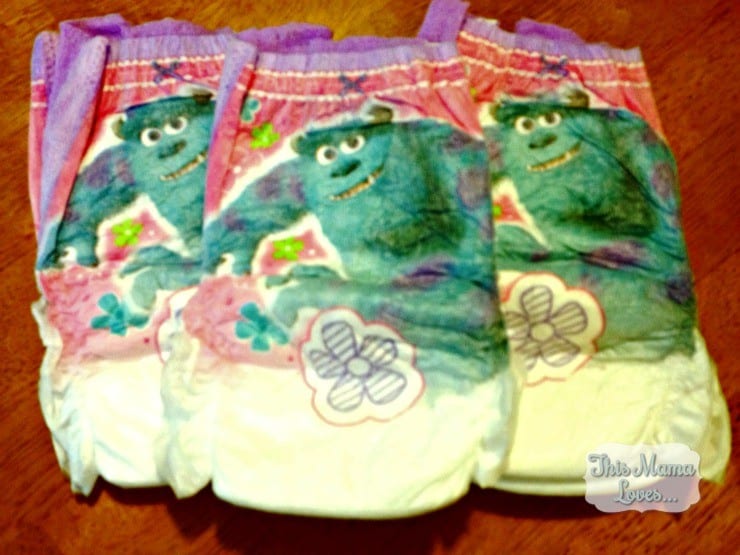 10. Whatever you use for training, be sure to get something that is easy on and easy off. It'll make your life much more pleasant and when there is an accident, it'll be quicker to clean things up.  Huggies Pull-Ups are what we like because of their easy to remove sides.


Pull-Ups helps take the scare out of potty training by making it fun and easy with new Monsters U character training pants! You can help make potty training easier by staying consistent and using rituals like the potty break. Make it a game and ask your toddler, "What does a little monster take?"…"A Potty Break!"
Visit Pull-Ups.com and "like" Pull-Ups on Facebook for more potty training tips and resources.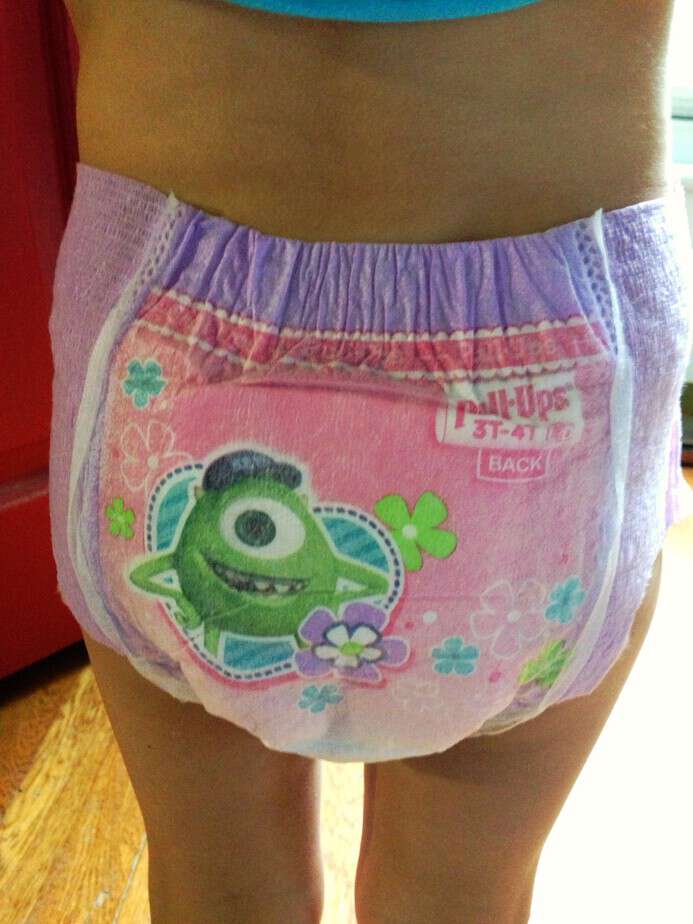 This is a sponsored post written by me on behalf of Huggies Pull-Ups.
0